This post may contains affiliate links for your convenience. If you make a purchase after clicking a link we may earn a small commission but it won't cost you a penny more! Read our full disclosure policy here.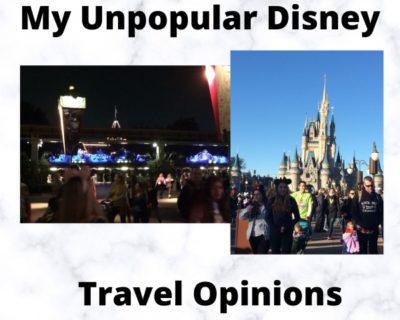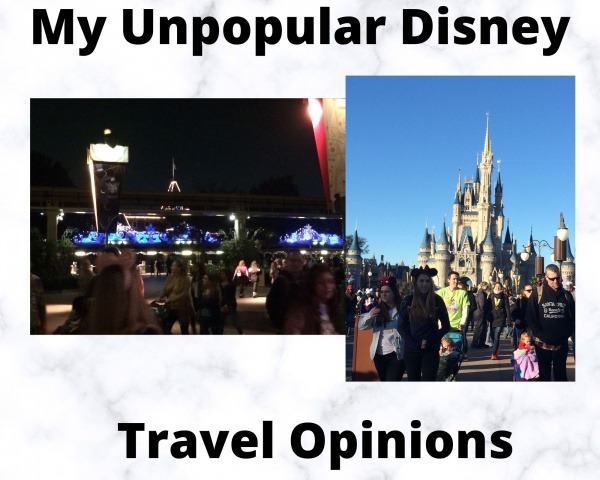 Disneyland and Walt Disney World are equal amazing
No two Disney travel fans are alike. While there are certain things we all agree on (the parks are like no other place on Earth!) there are other things where we don't necessarily see eye to eye.
Here, in no particular order, are my unpopular Disney travel opinions!
I DESPISE TURKEY LEGS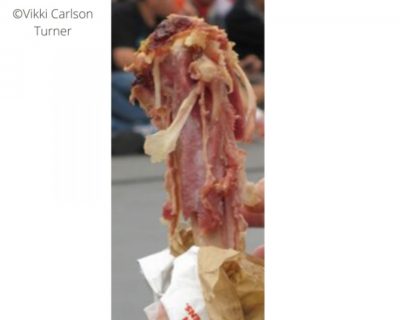 Sorry, but I just can't bring myself to enjoy these. I hate the smell. I hate the idea of traipsing through the park holding that thing. I can't stand the feeling of them on my hands. Tried it, hate it. If you love them, well, that means there's one more turkey leg for you since I won't be eating any.
NOT A FAN OF THE MID-DAY BREAK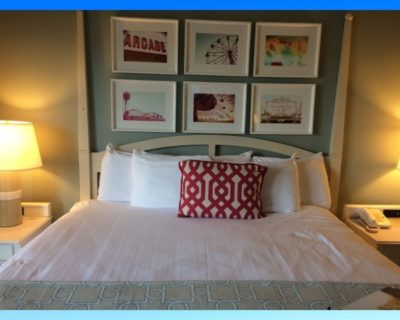 One of the pieces of advice you will hear over and over again is to hit the parks early in the morning when the crowds are thin, take a break when they start to get busy in the early afternoon, and then return to the parks at night. We've tried this. We've done it at Disneyland. We've done it at Walt Disney World. It just doesn't work for us.
You might be thinking, "That's because you don't have young children!" Well, even when our daughter was 2, this technique didn't work for us. We spent two days in Disneyland and spent a small fortune on a room at the Grand Californian so that I could take her back to the room for a nap while my husband rode the thrill rides.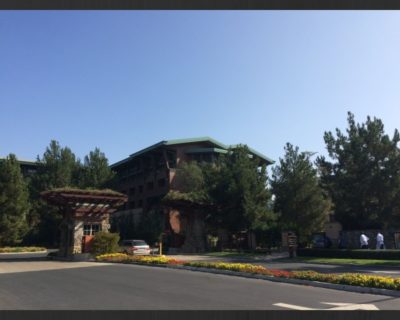 The Grand Californian, the site of the epic no-nap
She did not nap. She lay in her crib singing It's a Small World at the top of her lungs for about a half hour, then started yelling that she wanted out. In the end, I brought my husband a pair of dry socks (he got soaked on Splash Mountain) and brought my daughter back to the park.
We also didn't have much luck with this technique at Walt Disney World. Years ago, we left the Studios for a rest time back at our room in the Polynesian. Our intention was to do some laundry, read and relax in the room, and return for dinner and Fantasmic. By the time we returned to the park, a torrential downpour and lightning storm started. Our dinner was delicious, but Fantasmic was canceled.
This is not to say that you shouldn't try the mid-day break! Many families swear by it, saying it keeps them energized for those long park days. It just didn't work for us.
DON'T CARE ABOUT FISH EXTENDERS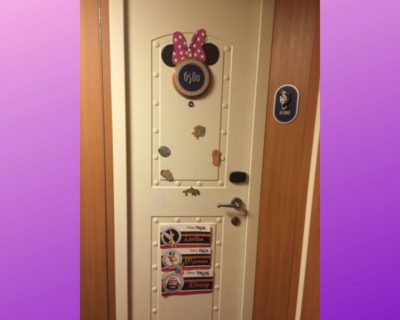 I just heard a large, collective gasp from you crafters who love the Disney Cruise Line. So many of you love to make little gifts and leave them in specially made pockets that hang from cabin doors. I am just not good at crafting. I am especially bad at making lots of crafts that look uniform. The first one might look spectacular. The second one, not so much. By the third, I've lost interest and they all look mediocre.
My daughter is begging to participate in fish extenders on our next cruise. I will do it to make her happy. I, however, am not looking forward to it.
PEAK SEASON? NO PROBLEM!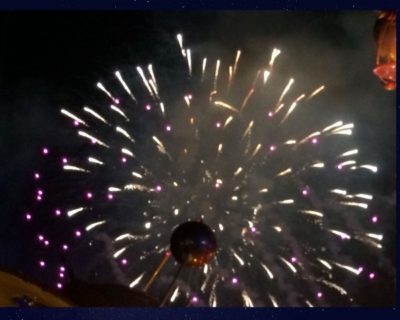 My very first trip to Walt Disney World was during Spring Break in 1976. My parents vowed, after that trip, to never take us during peak season again. But when I started my own family, we began doing during peak season because of my daughter's school's strict attendance policy. And you know what? It's not that bad!
Sure, it takes more planning. Sure, you have to deal with sometimes horrid weather. Sure, there are more people. But the parks are also open longer! Special entertainment is rolled out to keep those crowds happy! And yes, I can honestly report that both the Happiest Place on Earth (Disneyland) and The Most Magical Place on Earth (Walt Disney World) are still Happy and Magical during peak season! You just have to plan very carefully.
I REFUSE TO BE DRAWN INTO EAST COAST/WEST COAST BATTLES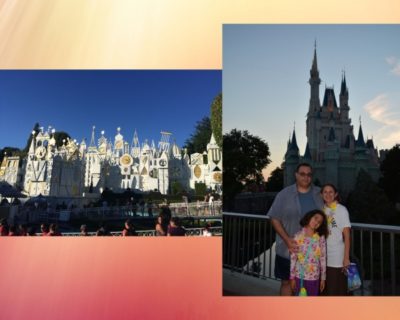 For the first 25 years of my life, a Disney trip meant Walt Disney World, period. For the second 25 years of my life, I experienced both Disneyland and Walt Disney World. And I will repeat this until I am blue in the face: One is not better than the other!
Each of these Disney travel destinations has its own pros and cons. Sure, Walt Disney World is massively larger than Disneyland. But that sometimes means that getting around WDW is time consuming, and park hopping takes a chunk out of your day, while going from park to park, resort to resort, even between resorts, parks and Downtown Disney, is easy and fast in Disneyland.
Conversely, Disneyland is surrounded by the city of Anaheim, and when you're looking out from a high room at the Paradise Pier Hotel or from the top of the Pixar Pal-a-round, you will be treated to the sights of local McDonald's, auto shops and convenience stores. Compare that to gazing out the window of the California Grille at the Contemporary Resort and seeing the soaring spires of Cinderella Castle surrounded by the lovely shades of green from an endless sea of trees. No comparison.
So I cherish both Walt Disney World and Disneyland, and refuse to say which is better, because I love them both equally.
What are some of your unpopular Disney travel opinions? Let us know yours in the comments, or on Facebook or Twitter!
Did you like this article? Make sure to share it with your friends! Check below for easy ways to share!
Want to visit a Disney Destination? Contact The Magic for Less Travel for more information and a free, no-obligation quote.

Incoming search terms:
https://www themouseforless com/blog_world/unpopular-disney-travel-opinions/