This post may contains affiliate links for your convenience. If you make a purchase after clicking a link we may earn a small commission but it won't cost you a penny more! Read our full disclosure policy here.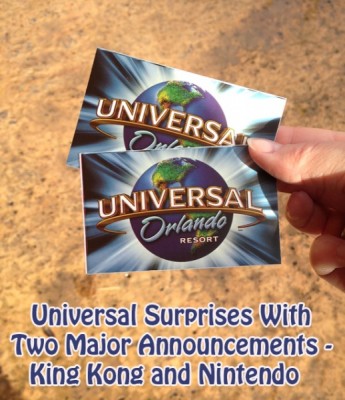 (Today we are taking a break from Foodie Friday to bring you this important news announcement…Foodie Friday will be back again next week!)
Big news has been coming out of Universal the past couple of days! They are certainly rolling out some heavy hitters.
The first major announcement was that the not-so-secret attraction currently being built at Islands of Adventure will indeed be a King Kong attraction. That's right, at long last, King Kong will be returning home to the Universal Orlando Resort.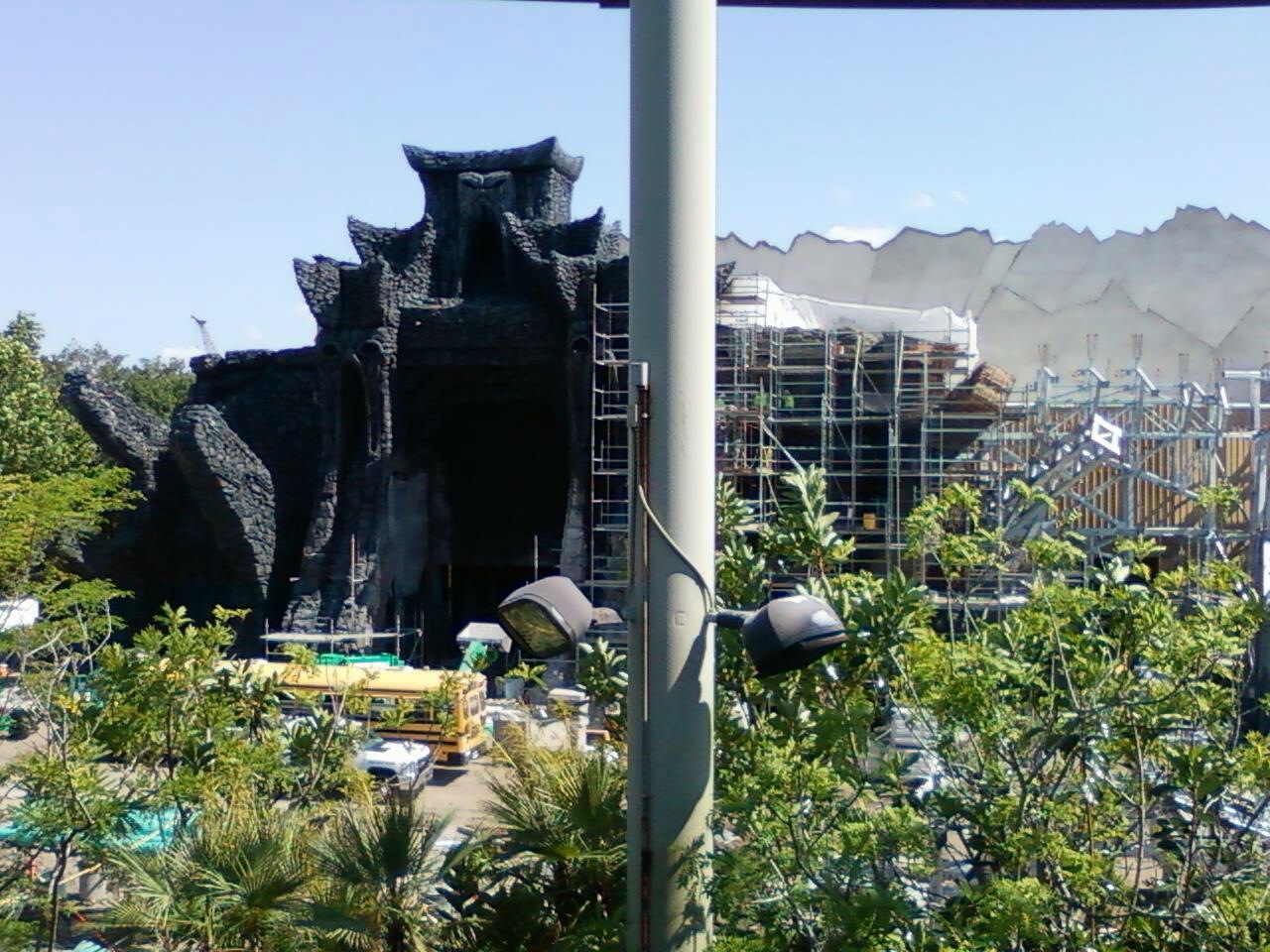 The new attraction will be called Skull Island: Reign of Kong and it is expected to tell the next generation of the King Kong legend, by delivering an incredible theme park experience to guests. In it, guests will be invited to navigate jungles, explore ancient temples, encounter hostile natives, brave caves, see creatures from unknown origins, and yes, even come face-to-face with the incredible King Kong himself. (Skull Island, by the way, is the home of King Kong, for those who didn't know.)
What's great about this new attraction is that it is expected to be massive, with sets and characters that are larger than life. The attraction is expected to take place both indoors and outdoors and it is slated to have a live performer aboard the revolutionary ride vehicles, who will be there to help navigate the story.
It's nice to have a live Team Member on board once again, as this is reminiscent of the previous incarnation of King Kong, Kongfrontation, which closed at Universal Studios Florida in September 2002, to make way for Revenge of the Mummy. In Kongfrontation, guests came face to face with the giant ape, as he made his way through New York City, breathing banana breath on those who got close. (Which was everyone.) Many miss the attraction and its unique ape-peal. (Get it…ape…ok…nevermind…)
The new King Kong attraction is currently being built in between Toon Lagoon and the Jurassic Park sections of the theme park and is expected to be different from the King Kong attraction currently located at Universal Studios Hollywood.
Skull Island: Reign of Kong is expected to open at Universal's Islands of Adventure in the summer of 2016.
In addition, another major announcement came out this week. You see, Nintendo, the video game giant, has partnered with Universal to create brand new theme park attractions which will bring the world of Nintendo to life for the first time. That's right; guests will soon be able to see Mario, Luigi, Donkey Kong, Zelda, Yoshi, and more of your favorite Nintendo characters in a brand new way. What's more is that Universal will be creating spectacular experiences based off of not only Nintendo's characters, but also their games and worlds in an immersive way.
While details are currently unknown, it is expected that something revolving around Nintendo will likely be brought to the Universal Orlando Resort. (Many are also speculating that the new Universal Studios Japan will also see the introduction of the Nintendo worlds.) So, while we don't currently know when or what will be taking place with the deal, more details will be released about upcoming theme park additions in the future.
Things have been moving right along at Universal Orlando Resort, as they are currently working on a new hotel called Sapphire Falls, and it is heavily rumored (meaning permits were filed, we're really just waiting for the announcement (that they will be building a new water park (potentially called Volcano Bay) on site.
What are your thoughts about these upcoming additions to Universal? Which are you more excited about?