This post may contains affiliate links for your convenience. If you make a purchase after clicking a link we may earn a small commission but it won't cost you a penny more! Read our full disclosure policy here.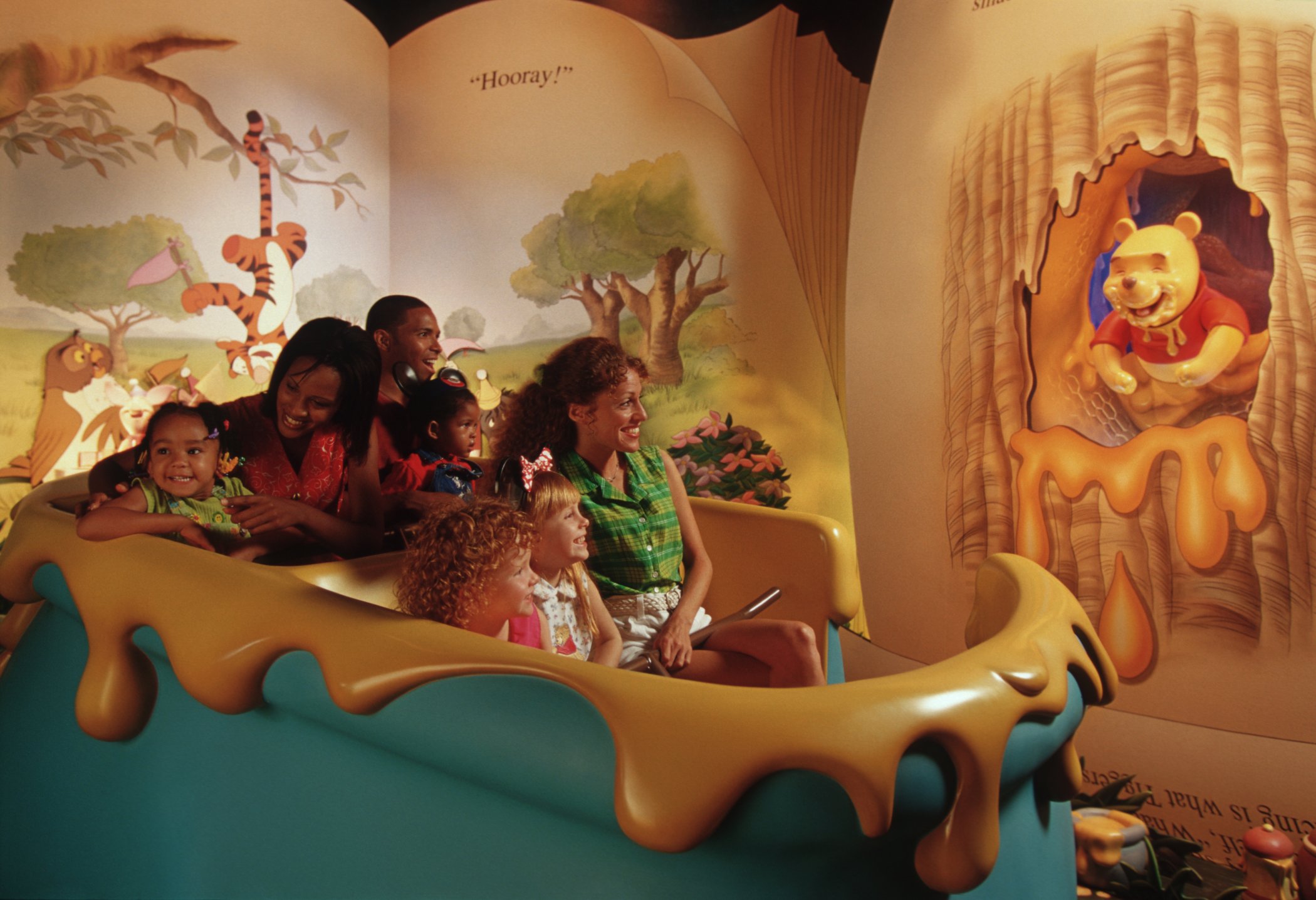 By: Rhonna Costabile
As a seasoned Disney World visitor, and also as a Disney Vacation Club Member, I can say with certainty that some of my most cherished memories of going to Walt Disney World date back to when my children were toddlers.  If the thought of conquering a week in Disney with one or more toddlers is daunting…well, here are some tips to help the trip run a little more smoothly.
Disney, for the most part, is in business to cater to families, and they really understand the challenges of young families.  That's why you can rent single and double strollers at every park.  A tip that many visitors do not know though, is that you can rent a stroller for the entire duration of your vacation.  You pay for the stroller costs one time, and get tickets for the remaining days.  This takes up far less time when trying to get into the parks in the morning. Keep in mind, that if at all possible, it is advisable to bring your own stroller instead because you cannot take the park strollers out of the park with you.  Plus, your own stroller is far more comfortable for little ones to sit in all day.
Another tip for those with toddlers is making a stop at the Baby Care Centers.  These can be found in each of the four parks and are a nice respite to change a diaper, stop for a snack, and even get out of the sun.
The Disney Parks also offer a fantastic option for those will toddlers in tow called "Child Swap".  Simply tell the ride attendant at the front of an attraction that you need a rider swap ticket, then you and your significant other can go on the bigger, more thrilling attractions, taking turns as each one stays with your child who is too small to ride.  Once the first parent comes off the ride, the ticket is given to the other parent, without having to wait in line all over again.
When planning  your days out,  make sure to revolve around your toddler's schedule.  For example, go back to the hotel room for an afternoon nap.  The thing to always remember is that you can never do and see it all in one trip, unless you spend an entire month there (and even then, it may still be impossible.)  So, trying to take absolutely everything in with a toddler who just cannot keep up is hopeless.  So make sure to take breaks, for everyone's sake involved.
For those looking for the opportunity to meet the characters, know that a lot of characters can be found around in each of the four theme parks.  So, if you miss Goofy at the Magic Kingdom, you can certainly catch him over at Animal Kingdom the next day.  Another tip about interacting with characters is to make sure to buy an autograph book and a fat pen, that way, your child can collect the autographs of all the great characters they are meeting!  It's a lot of fun and the characters love interacting with the kids.
When dealing with characters, sometimes the lines can belong, but that's where the next tip comes in handy.  Make sure to make a reservation for a character meal at some point during your stay.  One of the best places to sit down for a meal is for breakfast at Crystal Palace in the Magic Kingdom where guests are able to interact with Winnie the Pooh and his friends.
All in all, seeing Disney through the eyes of a toddler is truly an amazing experience, and one you will always cherish.  Of course, it's bound to happen during their trip that at some point, they will get mad and have a fit, they will become crabby, hot and tired, and yes, they will even probably drive you a little  crazy.  But when all is said and done, there really is nothing like a Walt Disney World Vacation with little ones.  It just takes a little bit of planning.