This post may contains affiliate links for your convenience. If you make a purchase after clicking a link we may earn a small commission but it won't cost you a penny more! Read our full disclosure policy here.
By Kevin Smithson
I vividly remember planning our family's first trip to Walt Disney World with my wife. We have a four year old son.   We knew our first "family" trip to the world would make available many opportunities as well as some challenges. We could not wait to see our child's face as he entered The Magic Kingdom for the first time. We were certain he would love the experiences at Disney's Animal Kingdom but we weren't so sure about Epcot.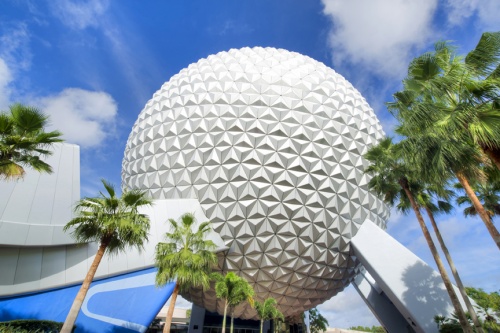 Epcot is the park that teaches and educates. What fun would a pre-schooler have there? We were convinced that we would not spend a significant portion of our trip in Epcot.
I started researching the parks more extensively and I began listening to Disney podcasts to learn more about the parks and how to tour with small children. It was then that I began to find out all that Epcot had to offer for our entire family.
When you enter Epcot, one of the first things your family should do is have your picture taken in front of Spaceship Earth. Spaceship Earth is the iconic symbol of Epcot, looking something like the world's largest golf ball. There are plenty of Disney PhotoPass Cast Members waiting to snap a picture of you and they will use your camera if you like.
Speaking of Spaceship Earth, this is an attraction for all ages; a gently moving, educational ride for the entire family. What a great way for the family to get out of that hot Florida sun for a few minutes and cool off.
After leaving Spaceship Earth you can go in a few directions. You can head for a few of the different attractions such as Mission: SPACE or Test Track or head the opposite direction for Soarin' but one of our family's favourite places is The Character Spot in Innoventions West. Our family loves this character meet and greet because we get to meet the Fab Five in a single area: Mickey, Minnie, Pluto, Donald, and Goofy, all in one place. We love to grab a snack and wait to meet Disney's most famous characters in The Character Spot.
If you happen to be in The Land pavilion and Soarin' isn't the perfect match for your family there are still many other options; one of which is The Circle of Life. The Circle of Life is a wide-screen movie about the environment and our relationship with the land hosted by the stars of The Lion King.
Another option is Living with the Land. Living with the Land is a gentle 14 minute boat ride through unique greenhouses. An introduction shows tropic, desert and prairie biomes that existed before humans arrived. An automated narration explains all about the four greenhouses and the aquaculture facility.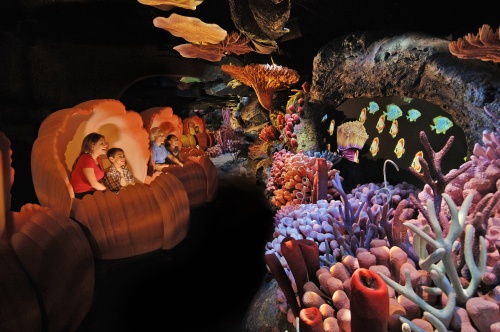 After leaving The Land pavilion our family loves to experience an underwater adventure in The Seas with Nemo and Friends. This attraction and pavilion has evolved over the years, transforming the prior Living Seas pavilion into a destination for families. The Seas with Nemo and Friends is a gently moving attraction with a continuous load into a clammobile vehicle. Your family rides through the very colorful story of Pixar's Finding Nemo with Nemo and his friends magically appearing and swimming through a 5 million gallon saltwater environment; one of the largest aquariums in the world.
After riding The Seas with Nemo and Friends we head straight for Turtle Talk with Crush. This headline attraction features a computer animated version of the wildly popular surfing turtle from the Pixar film. Crush has conversations with visitors and interacts with guests (especially the younger guests) during each 10 minute show. There is also a play area for children called Bruce's Sub House where your children can crawl through Bruce the Shark (a bit of trivia about the character Bruce is that this Finding Nemo character was named after the animatronic shark used in the film Jaws).
Stay tuned for the next part of this installment of the best attractions for little ones in Epcot.