This post may contains affiliate links for your convenience. If you make a purchase after clicking a link we may earn a small commission but it won't cost you a penny more! Read our full disclosure policy here.
Mickey's House in Disneyland Park
Today we're heading over to Mickey's Toontown in Disneyland Park to visit the home of the main mouse himself, Mickey Mouse! Mickey's House sits nestled in the residential area of Toontown.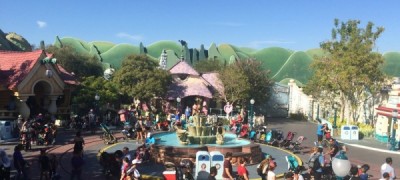 Residential Toontown
Mickey's House is basically an elaborate indoor air conditioned queue in order to meet Mickey. On this very hot day, the wait for meeting Mickey was a whopping 60 minutes. However, we were happy that we got to wait in the cool, and my daughter was happy to explore Mickey's House while we waited.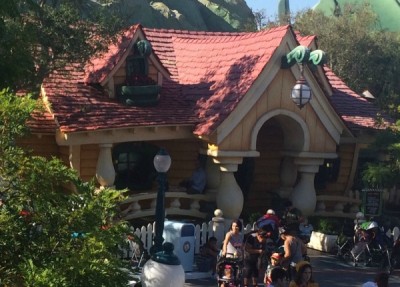 Mickey's House as seen from Donald's Boat
As soon as you enter Mickey's House, you'll notice a staircase. Don't try to go up there. It's only for show. But check out the fun artwork Mickey has hanging on his wall!
Alas, this staircase is just for show
In Mickey's living room, you'll find this ship in a bottle. Hey, is that Steamboat Willie?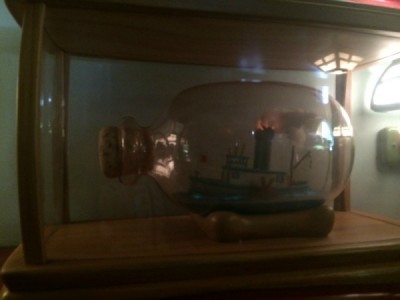 Ship in a bottle
You'll also find Mickey's to-do list pinned up prominently for all to see. I like how Mickey is an early riser, like me!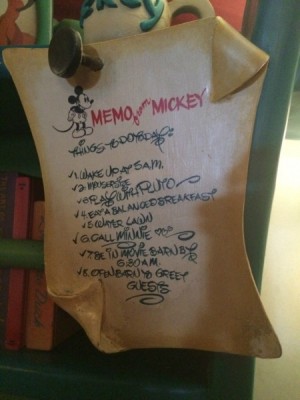 Mickey is one busy mouse!
In Mickey's laundry room, a washing machine chugs along with his gloves inside. Notice the clever names of his laundry detergent brands!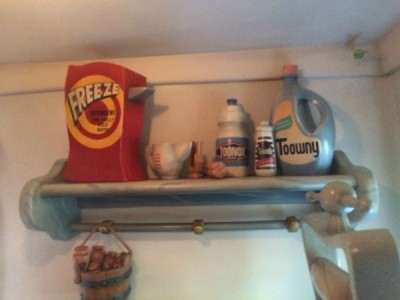 That reminds me: I'm almost out of Toonox
This is where he keeps his cleaning supplies, too. Hmmmmm, that broom looks familiar…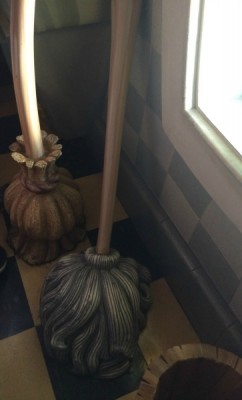 Looks like Sorcerer Mickey's been here!
It's good to know Mickey isn't perfect. He somehow wound up with a towel that clearly doesn't belong to him….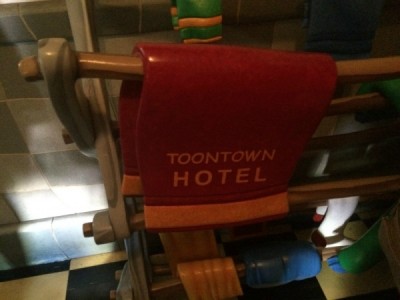 Mickey stole a hotel towel?  Tsk, tsk.
As you leave his house and head into his garden (all is still indoors), you'll find a sign letting you know who's waiting for you up ahead.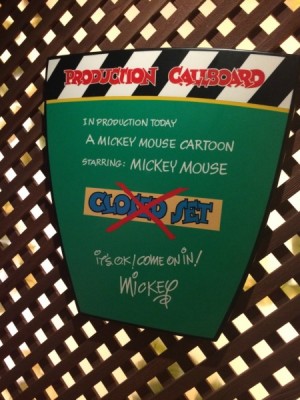 Mickey's so welcoming.
His gardening duds are hung up with care.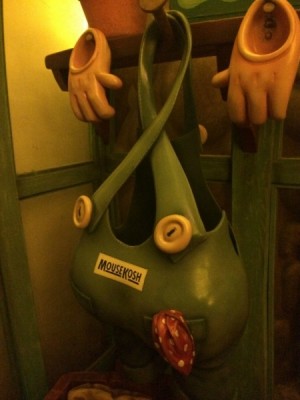 MouseKosh, b'gosh.
Pluto's doghouse is here, but he's not home.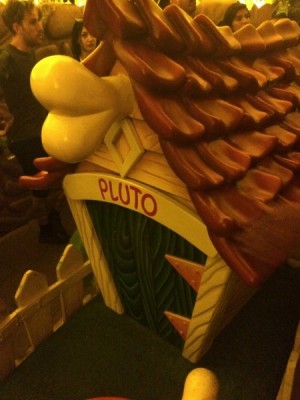 He wasn't home.
And finally, you approach his movie barn!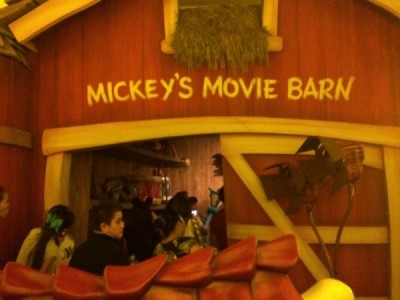 You're getting closer!
Inside, you'll find loads of props from his many films. Here's a birthday cake: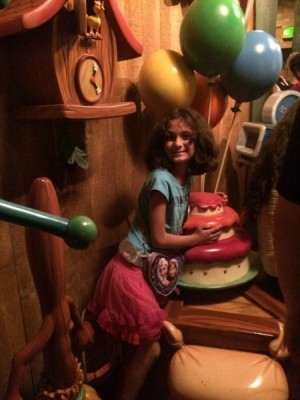 Our favorite place for a birthday photo
Mickey's found a clever place to hang wardrobe: on the ceiling!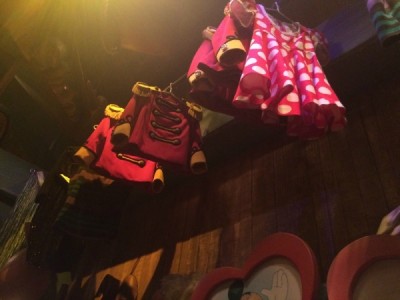 I need a dress like that.
Donald's in charge of the paint department, and he left a big mess.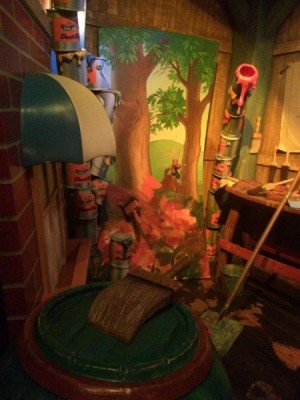 Never hire a duck to be your set designer
And since Mickey is a cartoon star, you never know when you might need an anvil.
I sure hope that thing doesn't get dropped on someone.
You're almost to the projection room!  This is where you'll see a continuous loop of trailers for his big film successes. (Goofy is the projectionist and Donald likes to check up on him, so expect some mischief.)  Soon, a Cast Member will usher you into a smaller waiting area. Here, you can see film canisters stuffed with Mickey's biggest hits.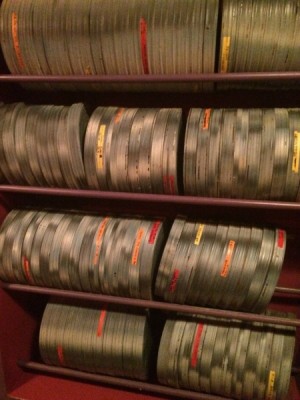 That Mickey is one prolific mouse!
Congratulations – you're meeting Mickey! He is more than happy to sign autograph books and pose for photos. Today he's dressed as Steamboat Willie.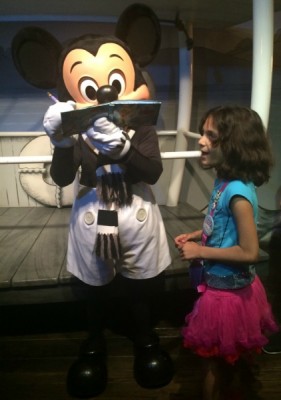 Mickey dressed as Steamboat Willie
After meeting Mickey, you'll leave his house through his garage…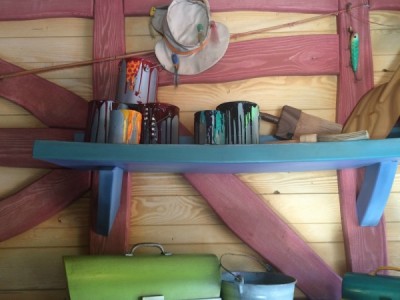 Looks like Mickey enjoys fishing
And you'll find yourself back in the heart of Toontown, ready for more Disneyland fun!
Have you stopped to visit Mickey in Toontown at Disneyland? Share your favorite memories!
Incoming search terms:
list of rooms in mickeys house disneyland
Mickeys Toontown
toontown blueprint