This post may contains affiliate links for your convenience. If you make a purchase after clicking a link we may earn a small commission but it won't cost you a penny more! Read our full disclosure policy here.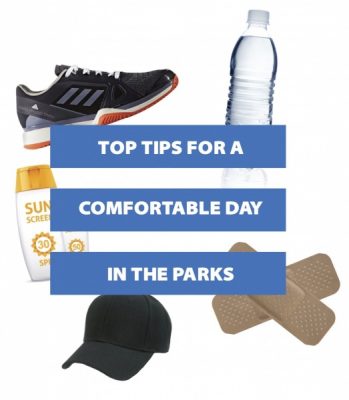 Have your ever heard the quote "If your feet aren't aching after a day at Disney, you did it all wrong"?  Well, I believe this is 100% true.  You have to prepare yourself for many hours on your feet and many hours of walking. Here are my tips for having a comfortable day in the parks while on a Disney vacation.
STAY HYDRATED
If you are not from a hot climate, your body will not be used to the heat that is often felt in Florida.  You need to make sure you keep your water intake up throughout the day!  Feeling dehydrated is certainly not going to help you enjoy your Disney day.  Drinking small amounts of water frequently will help your body stay both hydrated and cool.  (Did you know- You can bring in bottled water to the park?!  This helps the pocket book as well, as bottles of water are not free in the parks. Oh, and they are not worth spending your snack credits on – in my opinion.)
KEEP THOSE FEET HAPPY
Wearing socks that are made to draw the moisture away from your feet, as well as supportive shoes, are the first and easiest steps for keeping those feet happy!  You'll need the supportive shoes not just for the distance that you will be walking, but surprisingly enough, for standing still!  If you go during peak season, you will be standing in lines and having sore feet while standing in lines is the pits!
Cotton socks are the WORST choice for a day at the parks.  Cotton socks tend to suck in the moisture, thereby keeping said moisture close to the feet, causing discomfort and, yes, even blistering.
To help with blisters that may come along, I always pack a blister care kit in my suit case.  This care kit has a safety pin to pop blisters if needed, antibiotic cream, and bandaids.  Having this kit could save you from spending a ton in a gift shop to try to revive your worn out feet!
COOLING CLOTHING
Wearing the right ears to match your outfit is always a top priority for me, but staying cool and protected from the heat also is a priority.  Choosing a park outfit that has some kind of UV protection would be a great choice.  You will want to keep as much heat and sun off of the body that you can, because getting a sunburn on your first day can ruin the rest of your trip. Therefore, to keep comfortable, choosing clothing that will wick the moisture away from the body, and will help keep sun off your body, keeping you cool, is key.
PLANNING PEAK SUN HOURS
Disney has also of indoor attractions, so you should try to plan hitting those up those during the hottest parts of the day. You should also consider hitting up some of the fantastic shows that the Disney parks offer. Most are indoors, with plenty of air conditioning!
If all else fails… you could always cool off at any of the snow covered Christmas stores! They have snow, right?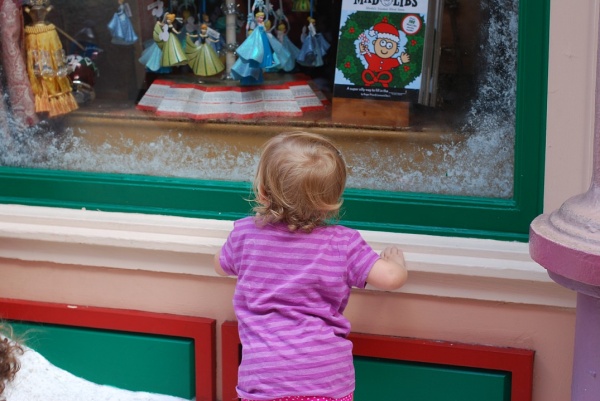 What are some of your tips for staying comfortable in the parks? Share them in the comments or on Facebook or Twitter.
Did you like this article? Make sure to share it with your friends! Check below for easy ways to share!
Incoming search terms:
https://www themouseforless com/blog_world/top-tips-comfortable-day-disney-parks/