This post may contains affiliate links for your convenience. If you make a purchase after clicking a link we may earn a small commission but it won't cost you a penny more! Read our full disclosure policy here.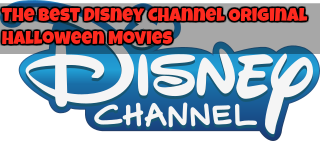 If you're in your 20s or 30s, you grew up in the era of the Disney Channel Original Movies and Zoog Disney. These DCOMs were always the talk of middle schools, but now we can look back on them with a sort of beloved nostalgia. So whether you're looking to take a walk down memory lane or find some spooktackular entertainment to share with your own family let's look at the top 5 Halloween themed Disney Channel Original Movies. Most of these movies are available streaming on the Disney Channel App throughout October.
Halloweentown
This is the ultimate example of the Disney Channel Original Movie. Starring Kimberly J. Brown (who was definitely one of those Disney channel stars du jour) as Marnie and Debbie Reynolds as her grandmother, Marnie travels to Halloweentown with her siblings to begin her training as a witch. Of course, all of this is over her mother's objections. When Halloweentown begins to fall under a curse, Marnie and her family must save the day. This of course also spawned two sequels, but the original remains the best.
Halloweentown remains so beloved that a town in Oregon even hosts annual festival dedicated to the movie and often visited by the now grown up children from the film.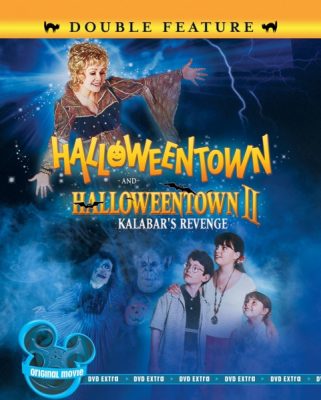 Mom's Got a Date with a Vampire
Two teenagers have exciting Halloween plans, but find themselves ground it instead. But soon, they realize they have bigger problems. There little brother has figured out that there mom's new boyfriend is a vampire. With the help of a vampire hunter, they must save their mom before it's too late.
Don't Look Under the Bed
Confession, this is one of the more spooky of the bunch at least it was to 12 year old me. The Boogeyman is causing mischief all over town and an intelligent girl and her friends must stop him on Halloween. The friends figure out how to defeat these boogeymen, while also figuring out who the boogeymen are and how they were created.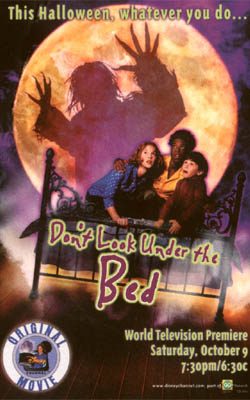 Under Wraps
A group of friends find a mummy in the basement. After some initial fear, they discover he is friendly, but if he's not back in his coffin on Halloween, then he'll cease to exist. However, someone steals the mummy's sarcophagus and the kids must help the mummy find it.
These spooktackular favorites are always a fun time around Halloween. What are your favorite Disney Channel Halloween movies? Share them in the comments.
Did you like this article? Make sure to share it with your friends! Check below for easy ways to share!