This post may contains affiliate links for your convenience. If you make a purchase after clicking a link we may earn a small commission but it won't cost you a penny more! Read our full disclosure policy here.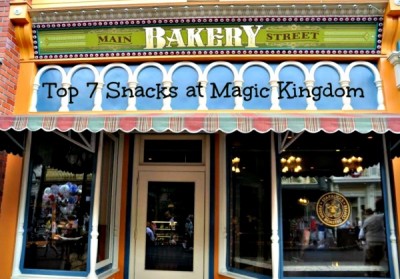 Popcorn: It's traditional to always get some popcorn before fireworks, a parade, or just because the smell is so intoxicating. Sit down and people watch as you follow one of Americas greatest past times, eating popcorn.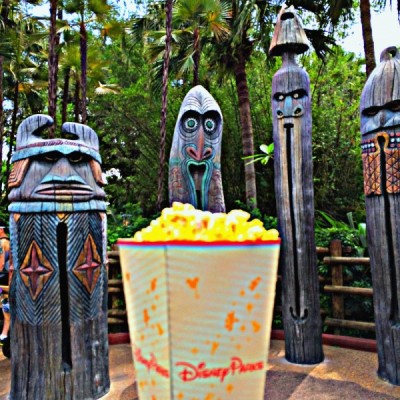 Cream Cheese Pretzels: Over at the Lunching Pad is one of my favorite treats to get, cream cheese filled pretzel. This snack has been eaten many a time at two in the morning during Extra Magic Hours and snuck into many purses as we ride the Tomorrowland Transit Authority Peoplemover. It's a delicious classic that I always recommend.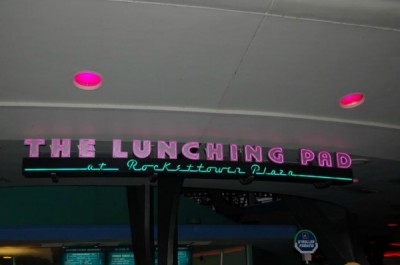 Nutella Waffle: At Sleepy Hollow something wondrous is happening. They are putting Nutella and fruit on a fresh warm waffle and telling you to eat it like a sandwich. Whoever thought of this need a prize because it is amazing.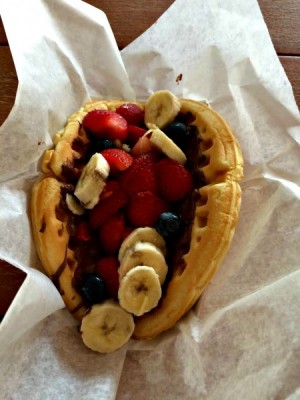 Dole Whip/Citrus Swirl: Over in Adventureland there is an awesome stand where you can mix two awesome things, pineapple and ice cream. Get vanilla and pineapple ice cream, or walk to Sunshine Tree Terrace and get a swirl of vanilla and orange ice cream. The possibilities are endless and also yummy.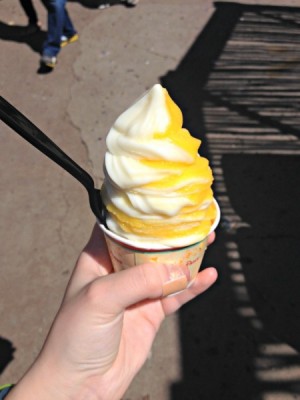 Casey's corn dog nuggets: Down at Casey's Corner they have a yummy treat as well, corn dog nuggets. For when you want a corn dog but not the whole thing. They're an excellent snack for sharing, or not.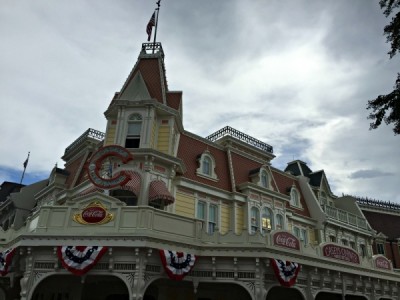 All- America Sundae: If you thought eating popcorn was one of America's greatest past times wait till you see the All American Sundae at the Plaza Ice Cream Parlor. Two scoop of both vanilla and chocolate smothered in hot fudge and peanut butter with whipped cream and a cherry on top. This is my favorite way to end a day, or begin one, because there are no rule on a Disney vacation right?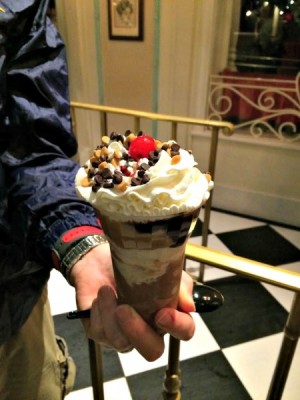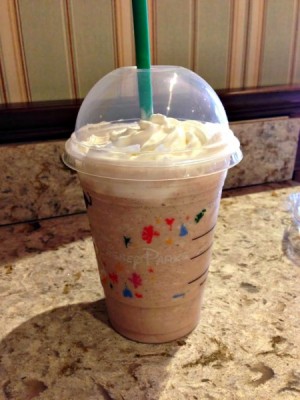 Now it's your turn! Share your favorite snack at the Magic Kingdom in the comments!