This post may contains affiliate links for your convenience. If you make a purchase after clicking a link we may earn a small commission but it won't cost you a penny more! Read our full disclosure policy here.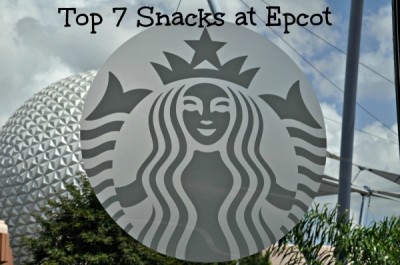 It's time to finish our exploration of the best snacks at Walt Disney World with a look at the Top 7 Snacks at Epcot!
School Bread: Over in Norway at the Kringla Bakery there is a delicious carbtastic treat that must be eaten called school bread. Yummy bread dusted in coconut with a vanilla custard center that is just delicious.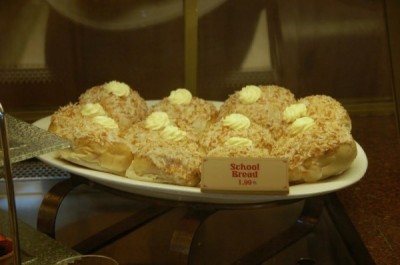 Frangipane: In France there is a bakery called Boulangerie Patisserie that has awesome breakfast foods and even better pastries. One of my personal favorites is the Frangipane. Puff pastry with almond filling it is truly decadent and delicious and I would eat about ten of them if I could.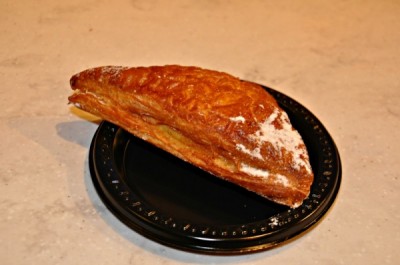 Brioche Ice Cream Sandwiches: In the back of France there is a great ice cream parlor called L'Artisan des Glaces. And in that great ice cream parlor there is some sweet magic happening. This is called the brioche ice cream sandwich. You pick any ice cream flavor and select a sauce to go on top and they put both in the middle of a brioche bun. They then put the whole thing a press that seals the edges of the bun closed and warms the whole creation up so its pure toasty sweet goodness. A messy treat that's worth the effort.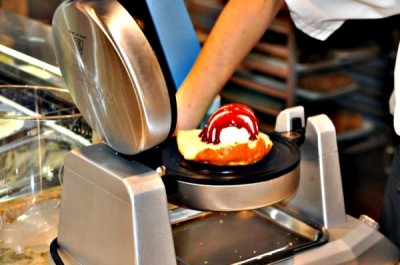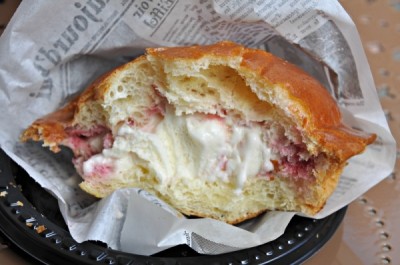 Funnel Cake: Over in America there is a little stand with an amazing smell. There they make fresh funnel cake that is to die for. There is also occasional seasonal ice cream that can accompany it, such as pumpkin spice in the fall.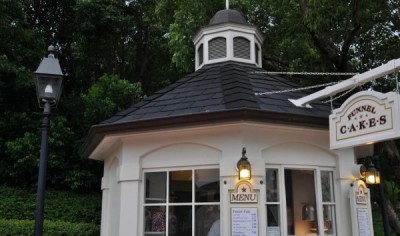 Spice road table juice bar ice cream: Now this one is for the adventurous people out there. The ice cream here is never just chocolate or vanilla and they tend to change as well. Some of the flavors I have seen there are chocolate and cinnamon, green tea, pistachio with orange blossom water, strawberry and red bean, and toasted almond with rosewater. The flavors I have tried have been interesting and yummy and I recommend this stand for any adventurers.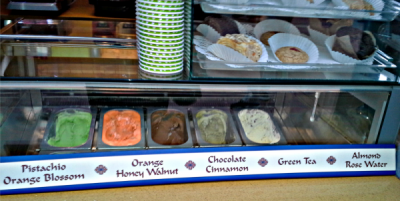 Cronut: Here's a safe treat any family would enjoy, the cronut. A hybrid of a croissant and donut give you they flaky deliciousness of a croissant with a sweet flavors of a donut. This delicious treat is sold at the Refreshment Port and is not to be missed!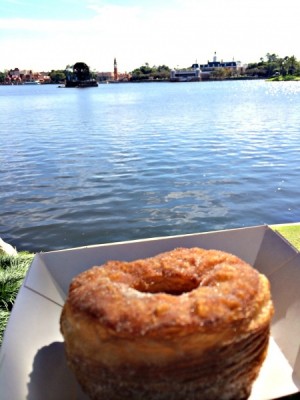 Starbucks: Hey, even in Disney sometimes you just want Starbucks. No matter the kind of drink, scone, or cake pop you want there's a Starbucks right at Fountain View with special Disney cups and mugs just for you.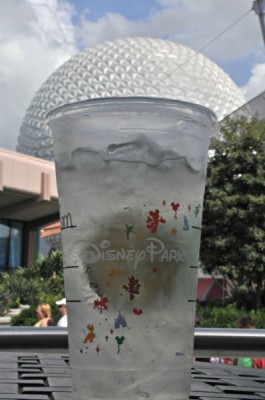 What is your favorite snack at Epcot? Share in the comments!