This post may contains affiliate links for your convenience. If you make a purchase after clicking a link we may earn a small commission but it won't cost you a penny more! Read our full disclosure policy here.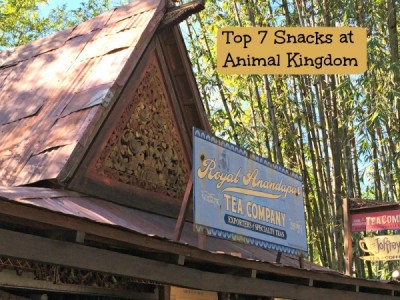 Disney's Animal Kingdom offers a cornucopia of delicious goodies! Here are the Top 7 Snacks you should consider picking up when visiting the park.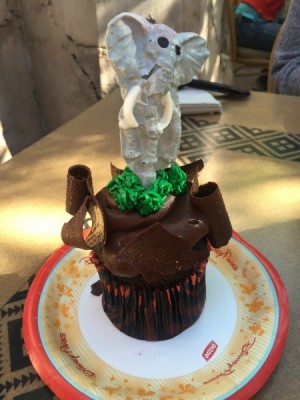 Kusafiri animal cupcakes: At the Kusafiri Bakery they have lots of tasty treats but their cupcakes are what they're known for! Zebra, lion cub, and elephant cupcakes there are interesting and yummy.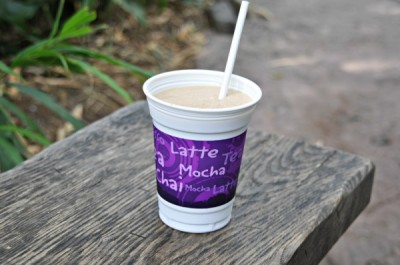 Chai tea slushy: Royal Anandapur Tea Company by Expedition Everest has awesome drinks for anyone but a must have especially on a hot day is the chai tea slushy. Any tea lover will enjoy the sweetness of the cold drink and the strong chai spice flavor.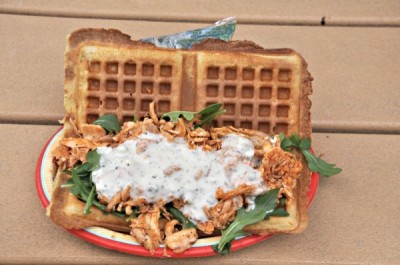 Buffalo chicken waffle sandwich: Over at Trilo-Bites they learned that you can put anything on a waffle and it turns out deliciously. One example of this amazing phenomenon is the buffalo chicken waffle slider. Just the right amount of chicken to waffle ratio to get savory and sweet with every bite.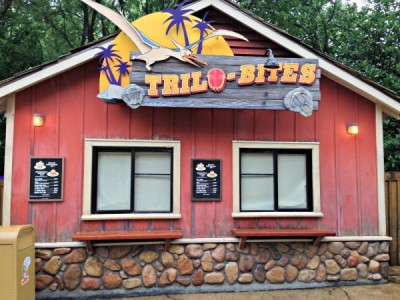 Waffle sundae: The second example of awesome waffle sandwiches at Trillo-Bites is their waffle sundae. Vanilla or chocolate ice cream is piled on top a fresh made waffle to make a warm gooey masterpiece.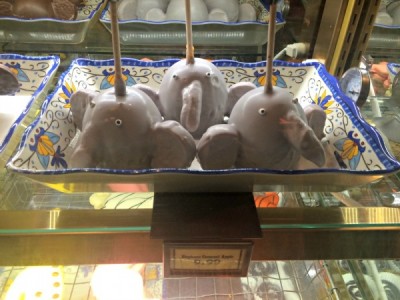 Specialty Caramel Apple: Zuri's Sweet Shop has some adorable desserts inside. My personal favorite is the specialty caramel apples. These aren't the normal character faces on apples though, these have different animal faces instead! They look awesome and taste even better.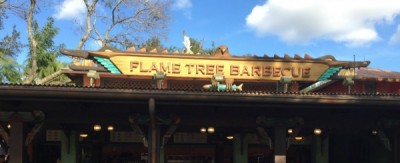 Jumbo turkey leg: Flame tree is now new and improved and one of the improvements is the addition of jumbo turkey legs on the menu. Turkey legs are an old standby for Disney snack fare and I still think they taste yummy enough to deserve a spot on our top 7.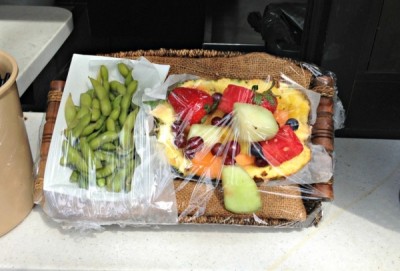 Fresh fruit salad: At Tamu Tamu Refreshments there's something on the healthier side but still worth mentioning! Their fruit salad is not a typical fruit salad. It is half a pineapple stuffed with all your other favorite fruit. I don't know why, but anything that's served in a pineapple just tastes better, and this snack is no exception!
What is your favorite snack to get at Disney's Animal Kingdom? Let us know in the comments.