This post may contains affiliate links for your convenience. If you make a purchase after clicking a link we may earn a small commission but it won't cost you a penny more! Read our full disclosure policy here.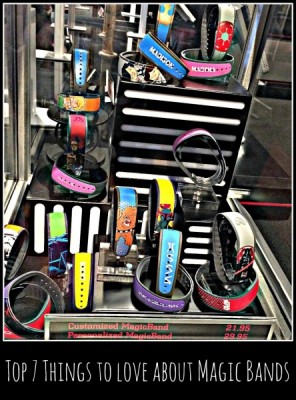 Getting them in the mail: What better way to jump start your vacation countdown than getting a package of MagicBands delivered straight to your door? I know that whenever I get mine I start wearing it immediately to "break it in" but really it's so I can just look down at my wrist and remember that my vacation is coming soon!
Picking out a color/DIY decorating: Another great feature is you get to pick out your own individual color before it gets to your home, don't worry it also has your name on it so you can have multiple people with the same color. You can pick from red, yellow, orange, green, blue, and pink. A cool trick I learned on Pinterest is you can also use acrylic paint on the bands to give it an even more personalized touch. I myself made my own Captain America band, but the possibilities are only limited by your imagination!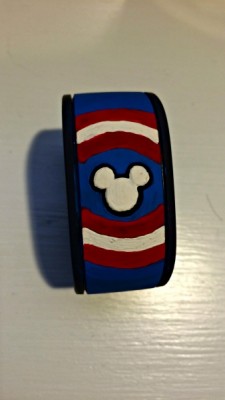 Special/Personalized Bands: If DIY isn't your things don't worry, Disney has a ton of professional designs for you to choose from. These range from your favorite ride like Haunted Mansion, to movie characters like Anna and Elsa. Now there are even personalized options such as names or initials to really give it that personal touch.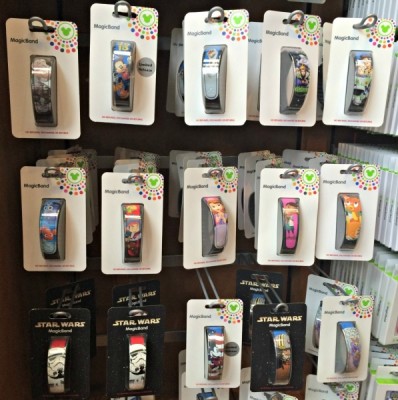 MagicBand bling: There are also additional add on items that you can slide and clip onto your band. Tiny versions of the Disney castle or faces of your favorite Disney character. Really anything Disney you can imagine!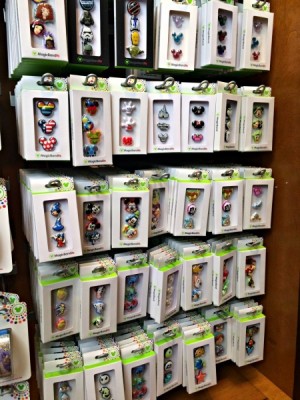 It's your access to all things Disney: How do you unlock your room door? MagicBand. How do you get into any of the parks? MagicBands. How can you get access to FastPasses? MagicBands. How can you charge that awesome Mickey shaped snack to your room? MagicBands. By just having your MagicBand you have easy access to all the awesome perks Disney has to offer!
Less things to carry: This goes along with my previous number but it needs its own spot because it really is true! Another big thing at Disney is dining plans, and with these awesome bands you never have to worry because at any meal or snack just simply touch your band to the sensor and it takes care of your dining points. Along with not having to carry a park ticket, room key, or credit card either.
FastPass+: If you've been going to Disney for a while you know about their FastPasses and how awesome they can be. You used to be able to walk to the ride you wanted to go to and a machine gave you a little ticket that told you the time to come back and then you waited in a much shorter line. Well now it's even more awesome with the help of MagicBands! 60 days beforehand (if staying on Disney property, 30 days prior if staying off-site) you can select three rides per day you want to get FastPasses for and it gives you a selection of times to choose from. No rushing to the ride to try to get a good time. Now you can sleep in a stroll into the park whenever your FastPass says you should. Just one more way MagicBands make your Disney experience a little more magical.


What are your favorite reasons to love MagicBands? Let us know in the comments!