This post may contains affiliate links for your convenience. If you make a purchase after clicking a link we may earn a small commission but it won't cost you a penny more! Read our full disclosure policy here.
From Our Magically Speaking Newsletter Archive – subscribe today!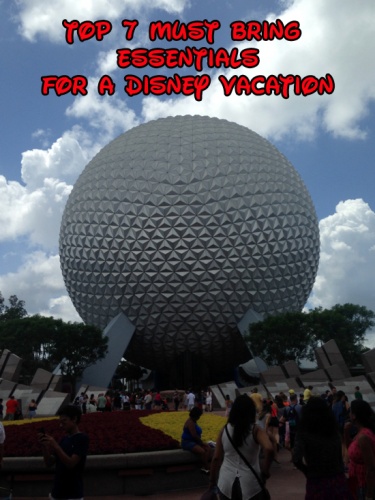 By   Ann Dunnington
After being a seasoned traveler to the Walt Disney World Resort, I have picked up a few tips and tricks to make my trip as comfortable as possible, both for myself and for those around me. Some of the items that I bring on vacation with me are a little unconventional, but they have all come in handy and I'm so glad that I've brought them along! Here are my Top 7 (a la Stacey) Must Brings that are often overlooked by the average vacationer that you should bring on your next Disney vacation.
For the Hotel Room: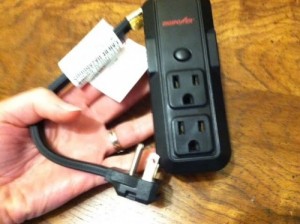 1- Travel Size Power Strip
Let's face it. Hotel rooms simply do not have enough power outlets. Bringing along a travel size power strip can help corral all of your electronics in one place so that everyone can access the power they need, and no electronics (or chargers) will be left behind.
2- Over-the-Door Shoe Organizer
This is where I get a lot of funny looks. What I like to do is bring along a fabric over-the-door shoe organizer to organize our toiletries in the hotel bathroom. The bathrooms in most of the Walt Disney World hotel rooms have separate sink and toilet/shower areas. Keeping your toiletries in the organizer helps everyone stay more organized and efficient while getting ready in the morning. You can keep the organizer on the restroom door, hang it on the clothing rack in the sink area, or hang it on the shower curtain rod. This also helps Mousekeeping out as well since your bathroom areas won't be cluttered with bottles everywhere!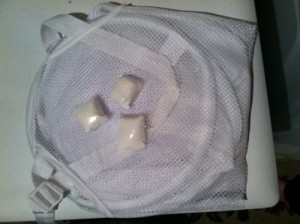 3- Pop Up Hamper (and Other Laundry Supplies)
I always underestimate how many clothes I'm going to need when visiting Walt Disney World. After touring the parks in the morning, coming back to the room for a break or a swim in the afternoon, and heading back out in the evening, that's a solid 2-3 outfits per person, per day! I don't wear that many outfits at home on a daily basis, so inevitably, I run out of clean clothes by day three. I like to bring a pop up hamper and laundry detergent to do laundry mid-way through the trip so that I can resist the urge to pack (and carry) my entire closet on vacation.
For the Parks:
4- Fabric Magic Band Covers
No matter what time of year you head down to central Florida, you can guarantee that the weather will be warm. Now that Magic Bands are the way to enter the park, pay for items, access your Fastpasses, etc., your family will be wearing them all the time. Magic Bands are a soft rubber type of plastic, and they can get pretty hot and sweaty after a day of park touring. Enter the fabric Magic Band covers. You can find these online for very inexpensively, and besides making your magic band customized to your style, these covers can make wearing the Magic Band all day a lot more comfortable! And, the covers are machine washable, so just throw them into the laundry mid-way through your trip!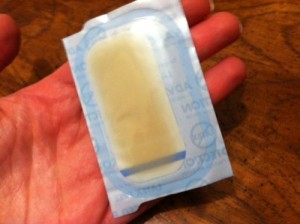 5-   Blister Blocking Bandages, and Peppermint Foot Lotion
Nothing ruins a trip like getting blisters on your feet after your first day. I highly recommend getting a good broken-in pair of shoes, and spend some time in them before your trip. If they are comfortable but give your toes some "hot spots", cover those spots with blister blocking bandages, and bring as many as you can stuff into your suitcase. I added peppermint foot lotion into this section too, because after a long day of park touring, nothing makes feet happier than a shower and a massage with cooling peppermint foot lotion! I like to mix a drop of peppermint oil with a little bit of coconut oil. The cooling effect is a wonderful refresher!
6- Heavy Duty Zip Top Bags
For those hot park days, a heavy duty zip top bag filled with a wash cloth and ice from the ice maker at the hotel can really do wonders to help cool you off. Hop onto the Tomorrowland Transit Authority, pull out your icy wash cloth from the hotel, and hold it onto your heat points (back of the neck, inside of the wrists and elbows, back of the knees, top of the head) for an instant cool down. Using heavy duty zip top bag will prevent the ice water from leaking all over your stuff. Maybe even wrap it in a small hand towel from the hotel for extra protection.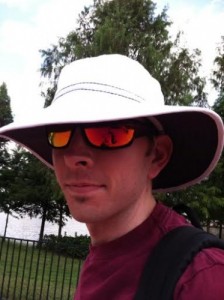 7- Wide Brim Hat and Sunglasses (for Everyone!)
If you're not used to the Florida sun, a wide brim hat and sunglasses can be a real lifesaver! My husband looks like Gilligan in his wide brim white hat, but I have to tell you, paring that with sunglasses while touring around the parks sure beats the headaches and eye strain he would get without it. For ladies, a big floppy packable straw beach hat and over-sized sunglasses are the way to go. Harness your inner Audrey Hepburn!
Well there you have it- my Top 7 Must Brings for the Walt Disney World Resort.
Magically Speaking Featured Article
Library of Congress ISSN:1556-3863