This post may contains affiliate links for your convenience. If you make a purchase after clicking a link we may earn a small commission but it won't cost you a penny more! Read our full disclosure policy here.
From Our Magically Speaking Newsletter Archive – subscribe today!
By Rikki Niblett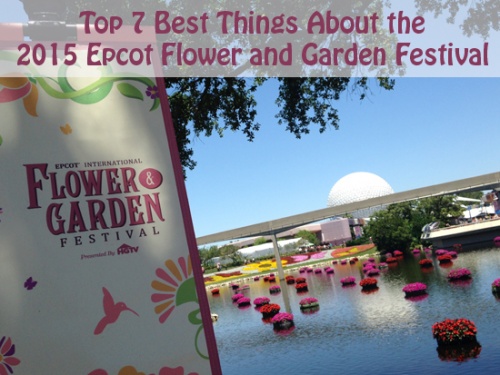 So, while most of us are still dealing with super freezing temperatures and piles and piles of snow, Walt Disney World is currently getting ready for the 2015 Epcot Flower and Garden Festival. This year's Festival takes place from March 4 through May 17. For this year, I feel like we will see quite a few new events, as well as some old standbys too. Details are still trickling out about this year's event, so, I thought I would share with you my Top 7 Best Things About Epcot's Flower and Garden Festival. These are all things that I think you simply do not want to miss out on experiencing if you're visiting the Festival this year!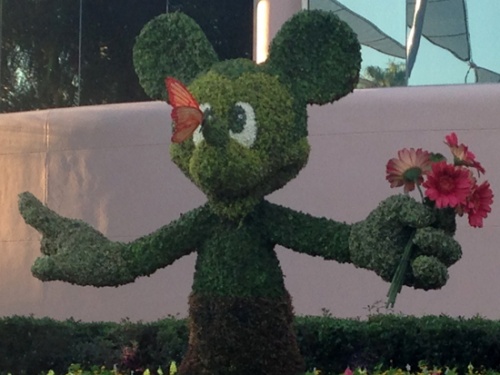 Topiaries: One of the key aspects, to me, about the Epcot Flower and Garden Festival are the topiary displays. These are gorgeously created plant sculptures which look like Disney characters, as well as other designs. This year, there will be a few new characters, such as Ann and Elsa from Frozen and my favorites, Chip n' Dale. Of course, many guest favorite displays will be back too, such as Mickey, Minnie, Lady and the Tramp, Cinderella and Prince Charming, Snow White and more. These topiaries are incredible works of art and the best part is that they are scattered all around the park! You never know when you will run up on one. Don't forget to take these beautiful designs in at night too, as they are illuminated in gorgeous light.
Garden Rocks Concert Series: What was once called the Flower Power Concert Series has been renamed as the Garden Rocks Concert Series. With the new name comes the new opportunity to introduce different and "more current" acts. (I say "more current" because I don't think many of these artists have had a huge hit in like 20 years, but they are still fantastic artists that guests will enjoy.) Guests can expect to see acts like the Gin Blossoms, STARSHIP, John Secada, Taylor Dane, and of course, the perennial favorite…Herman's Hermits with Peter Noone. The concerts take place on Fridays, Saturdays, and Sundays at the American Gardens Theater at 5:30 PM, 6:45 PM and 8:00 PM.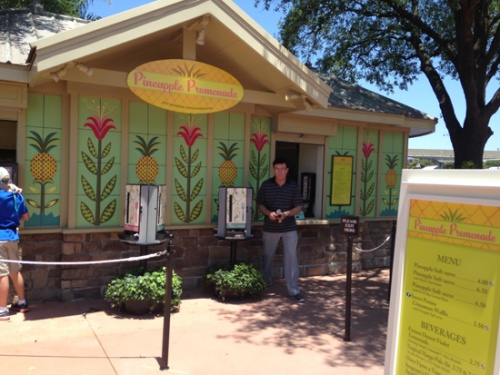 Outdoor Kitchens: The Outdoor Kitchens are relatively new to the Festival, but they have quickly become a smash hit. There are 11 different kiosks, in all and each one offers guests the opportunity to purchase fresh-inspired bites. I love this festival's options because they focus on offering a lot on different fruits and veggies! Booths include (keep in mind, that this is not a full list, just a taste of what you can expect.):
Botanas Botánico (New!)

Seafood Ceviche
Cachapa con Queso
White Corn Arepa
Coconut Tres Leches
Polar Beer
La Tizana
Monte Paschoal Reserve Tannat
Monte Paschoal Natural Brut White Sparkling Wine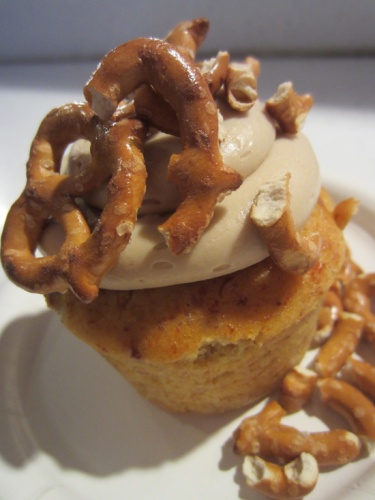 The Smokehouse: Barbecue and Brews
Pulled pig slider with cole slaw
Beef Brisket Burnt Ends Hash with White Cheddar Fondue and Pickled Jalapeños
Smoked Debreziner Sausage
"Piggylicious" bacon cupcake with maple frosting and pretzel crunch featuring Nueske's Applewood Smoked Bacon
Billy's Chilies, Twisted Pine Brewing Company (Boulder, Colorado)
Floridian Hefeweizen
Category 3 IPA
Maple Bacon Stout
Beer Flight Featuring a Selection of Craft Beer
The Original Rib Shack Red Wine
Frozen Lemonade (with Palm Ridge Reserve Whiskey Optional)
R.C. Sweet Tea made with Twinings Cold-Brewed English Classic Tea
Urban Farm Eats
Kale Salad with Dried Cherries, Almonds, and Goat Cheese
Quinoa Vegetable Naanwich with Arugula Pesto and Oven-Dried Tomatoes
Ghost pepper-dusted tilapia with crisp winter melon slaw and mint oil featuring The Original Sauce Man's Kick It Up Rub
Urban Mary: Spicy Tomato Juice, Lime Juice, and Worcestershire, with shot of Vodka (optional)
Cucumber lemon spa water, finished with a sprig of fresh mint
Hess Shirtail Creek Vineyard, Chardonnay
King Estate Acrobat Pinot Noir
Crispin Blackberry Pear Cider
Pineapple Promenade
Spicy Hot Dog with Pineapple Chutney
Pineapple Soft Serve
Pineapple Soft Serve with Sammy's Beach Bar Red Head Macadamia Nut Flavored Rum
Pineapple Soft Serve with Parrot Bay Coconut Rum
Frozen desert violet lemonade (nonalcoholic)
Ace Pineapple Hard Cider
Sparkling Pineapple Wine
Berry Tea Cocktail with Twinings Cold-Brewed Mixed Berry Tea
Fleur De Lys
Gnocchi Parisien à la Provençal – Parisian-style Dumplings with Vegetables and Mushrooms
Confit de Canard, Pommes de Terre Sarladaise – Pulled Duck Confit with Garlic and Parsley Potatoes
Macaron Guimauve à la Fraise, a Strawberry Marshmallow Macaron
Ice Pop Combination of French Peach Iced Tea, Grand Marnier Peach Raspberry Liqueur, and Vodka.
La Vie en Rose frozen slush – Vodka, Grey Goose Orange, St. Germain Liquor, and White and Red Cranberry Juice
Kir Imperial – Sparkling wine, Chambord and Black Raspberry Liquor
Kronenbourg Blanc 1664 – Fruity White Beer with Citrus Notes
Taste of Marrakesh
Falafel Pocket with Cucumber Tomato Salad and Tahini Sauce
Harissa Chicken Kebab with Couscous Salad
Pistachio Baklava
Mint iced tea
White sangria
Guerrouane red
Desert Rose — Sparkling Wine with Pomegranate Liqueur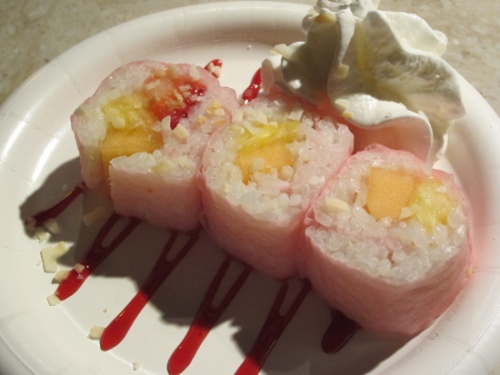 Hanami
Frushi – Fresh pineapple, strawberries and melon, rolled with coconut rice, topped with raspberry sauce, sprinkled with toasted coconut and served with whipped cream on the side
Teriyaki Curry Bun
Salmon Sushi
Kirin draft beer
Yuzu Plum Wine Slush
Strawberry Nigori
Karatamba Sake
Primavera Kitchen
Pinwheel of Mozzarella, Prosciutto, Ciabatta Bread
Three cheese manicotti – Egg pasta stuffed with ricotta, mozzarella, parmesan, tomato sauce and béchamel
Lemon Panna Cotta
Placido Pinot Grigio
Placido Chianti
Bosco del Merlo Prosecco
Corbinello
White peach bellini – Prosecco and white peach puree
Strawberry rossini – Prosecco and marinated strawberries
Frozen Italian primavera – Assorted fruit slushy with limoncello and vodka
Moretti Lager
Moretti La Rossa
Florida Fresh
Watermelon salad with pickled onions, BW Farm baby arugula, feta cheese and balsamic reduction
Shrimp and stone ground grits with andouille sausage, sweet corn, tomatoes and cilantro
Florida Blueberry and Lemon Curd Tart
Watermelon passion fruit slush featuring Simply Lemonade
Key Lime Sparkling Wine
Blonde Ale
Channel Marker Red Ale
Feast of Flowers Farmhouse Ale (Festival exclusive)
Jai Alai
Beer Flight Featuring Florida Craft Beers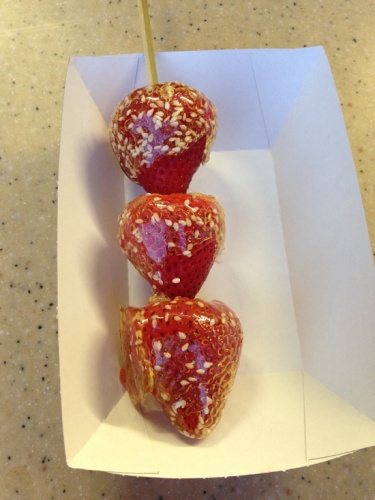 Lotus House
Beijing-style candied strawberries
Kung Pao Chicken Bun
Vegetable Spring Roll
Oolong Peach Bubble Tea
Kung Fu Punch – Vodka and triple sec with mango and orange juice
South Sea Storm – Guava juice with light and dark rum
Plum wine
Tsing-Tao beer
Honey Mango Wine Cooler
Jardin de Fiestas
Tacos al pastor – Corn tortilla filled with achiote-marinated pork, garnished with grilled diced pineapple, onions and cilantro
Vegetarian Quesadilla
Flan de chocolate Abuelita – Mexican chocolate custard
Tecate with Patrón Citrónge
White Mexican sangria
Blueberry Pomegranate Margarita
Tequila Liqueur Flight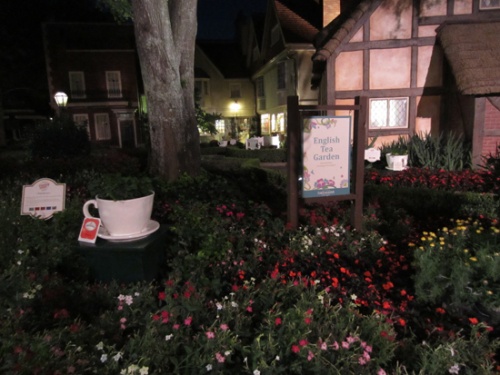 Ten New Gardens: This year's festival will feature 10 all new themed gardens, such as a gnew healing-and-health garden, a pepper garden, a dinosaur-plant garden and a Shakespeare garden, among others. Each one will be designed with a different storytelling element in mind.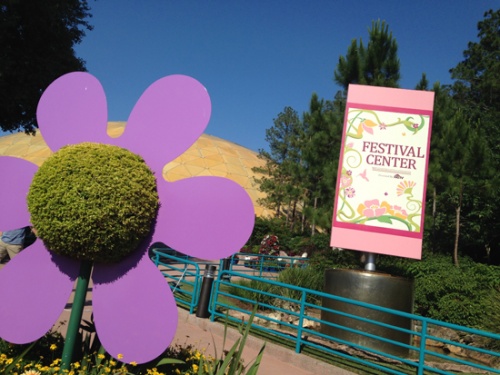 Gardening Seminars: If you are looking for a way to learn from some of the best gardeners out there, then these gardening seminars are perfect for you! They will take place at the Festival Center each weekend and will include demonstrations and presentations in the late morning/early afternoon.
Beautiful Colors: One of the best parts about the Epcot Flower and Garden Festival is to see color again…this is especially true with how cold and blah this winter has been. Guests will see lots of pops of color, from the quilted pattern that's prevalent along the lake, to the front entry way display, to the flower towers and other mini set-ups scattered throughout the park. There's just something so magical about seeing these wonderful colors once again. (Makes me feel like Spring really is around the corner!)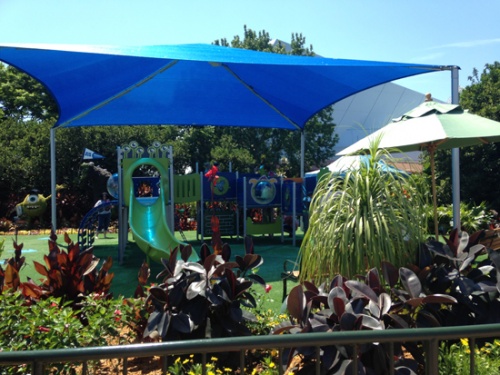 Fun For Kids: For those who say this event is for the adults, think again! There are playgrounds, like the Mike & Sulley's Monstrous Garden and Cactus Road Rally Garden with Mater and Lightning McQueen. There's also the infamous Butterfly Garden where little ones can see both butterflies, as well as get a first-hand view of cocoons and learn something about the process. Of course, if the kiddos are feeling adventurous, consider picking up a Garden Passport (this could be for the adults too!) and have them get the passport stamped after trying something from each of the Outdoor Kitchens! This is a great way to have them maybe try things they wouldn't normally try by turning it into a game!
As you can see, there are a ton of reasons to visit this year's Epcot Flower and Garden Festival…but don't just take my word for it! What is your favorite reason to experience this festival? Make sure to let us know!
Magically Speaking Featured Article
Library of Congress ISSN:1556-3863