This post may contains affiliate links for your convenience. If you make a purchase after clicking a link we may earn a small commission but it won't cost you a penny more! Read our full disclosure policy here.
From Our Magically Speaking Newsletter Archive – subscribe today!
By Rikki Niblett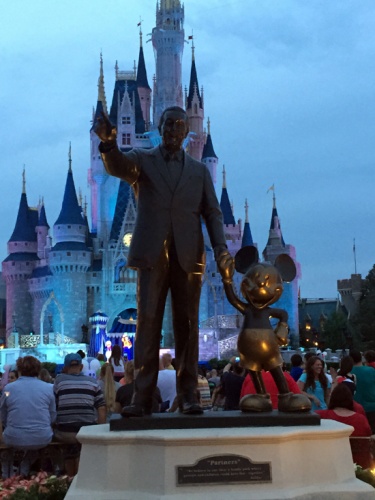 2015 was a crazy busy year for Walt Disney World, however 2016 looks like it's shaping up to be even more exciting. There are a lot of great things that those of you planning trips for the new year should look forward to that will make your vacation even more eventful. Here are my Top 5 things you should expect to see at Walt Disney World in 2016.
Construction at Disney's Hollywood Studios: Ok, this first one is going to be more of a warning than anything else. One would expect 2016 will be the year of the construction wall at Disney's Hollywood Studios. A good chunk of the park will be closed off to Guests as Disney prepares for Star Wars Land. (And we still don't 100% know what's going and what's staying…we could still lose a few more attractions along the way.) So, be prepared for lots of walls and long waits for attractions that are there. As a silver lining, the new Star Wars stuff is pretty cool and is a good diversion to enjoy while visiting the park.
Soarin Around The World:  Announced at this year's D23, Soarin Around the World will take guests on a journey to far-flung lands, where they will fly above some of the world's most unique landscapes and man-made wonders, including the Great Wall of China and Monument Valley. No time table has been announced on the official opening date of this attraction, but it is expected to be open by the summer.
Frozen Ever After: For those who love Frozen, this attraction is for you! The attraction which takes place in the former Maelstrom building, will take guests through the world of Frozen, past Troll Valley and Grandpappy Troll, then past Olaf singing and ice skating, past Anna, Kristoff, and Sven, and yes, even through the infamous "Let It Go" scene with Elsa. Guests will also visit Marshmallow and the Snowgies too! This attraction is slated to use the latest AudioAnamtronic technology, and it will be interesting to see it when it's finished. (Which is rumored to be late spring/early summer.)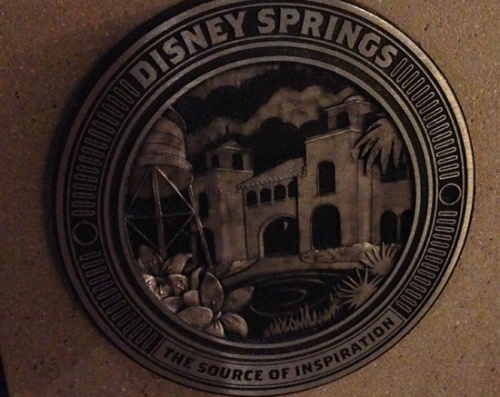 Disney Springs: The multi-year expansion is almost done! In 2015, we saw the opening of quite a few new restaurants, including The BOATHOUSE, Jock Lindsey's Hangar Bar, and Morimoto Asia. We also saw the inclusion of many new shops in The Landing. In 2016, the remaining restaurants and shops will open, including The Edison, Frontera Fresco, Homecoming: Florida Kitchen and Southern Shine, The NBA Experience, Lily Pulitzer, Tommy Bahama, UGG, PANDORA, Sprinkles Cupcakes and more! There will be plenty of great new options to choose from. Disney Springs really has seen a renascence and I look forward to the future enhancements.
Rivers of Light: This upcoming Disney's Animal Kingdom nighttime spectacular is going to be a sight to be seen. The show, which will take place on the Discovery River in between Discovery Island and Expedition Everest, will feature a pair of mystic hosts who have come to the river and are bringing with them the gift of light. During the show, the hosts will journey from the shores to lantern vessels and will present dances of water and light to summon animal spirits. It seems like it will be an experience like no other and it is expected to debut in the spring of 2016.
See! There's a ton going on a Walt Disney World in 2016! Now, of course, this is just a start of what guests can expect for 2016 and I'm sure as the year goes by, we'll get a ton of new updates on other great attractions, shops, and restaurants we'll also be able to experience in the parks and resorts. What upcoming attraction are you most looking forward to?
Magically Speaking Featured Article
Library of Congress ISSN:1556-3863