This post may contains affiliate links for your convenience. If you make a purchase after clicking a link we may earn a small commission but it won't cost you a penny more! Read our full disclosure policy here.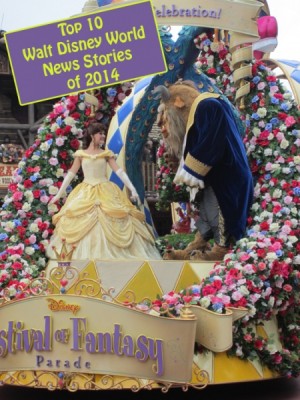 Happy New Year!  (Well almost.) Tonight we say good bye to 2014 and say hello to the promise of what 2015 can offer us.  So with our good byes, I thought we'd take a look at some of the bigger news stories to come out of Walt Disney World this past year.  What made my number one story?  Read on to find out!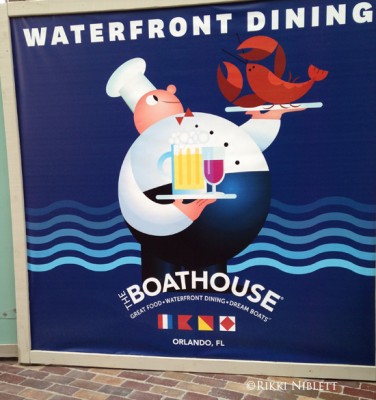 10.  Announcements for Disney Springs:  Looking forward to the future, Disney Springs will be officially debuting in spring 2015, but this year, we were finally able to get a glimpse at some of the restaurants that guests will get to enjoy when visiting the shopping and dining district in 2015 in the area that we all now currently know as Downtown Disney.  Guests can look forward to dining at Morimoto Asia, a pan-Asian restaurant from Iron Chef, Chef Masaharu Morimoto; The BOATHOUSE, an upscale, waterfront dining experience; and STK Orlando, a modern steakhouse mixed with the ambiance of a sleek lounge.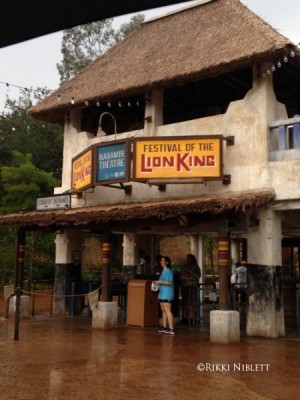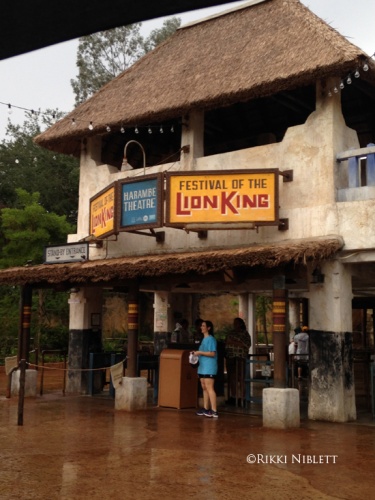 9.  New fun for Disney's Animal Kingdom:  We all know that there will need to be some major changes at Disney's Animal Kingdom over the next few years to get ready to make that park into a full day park (with evening hours and everything.) This year, Disney kicked off the changes with a brand new theater for Festival of the Lion King in the Africa section, an announced nighttime water show called Rivers of Light which debuts sometime in 2016, and a successful nighttime hard-ticket event called Harambe Nights. (Which hopefully sticks around next year.)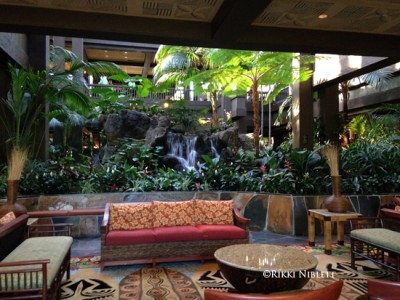 8.  Changes at Disney's Polynesian Resort:  With the upcoming DVC resort addition, Disney made changes to Disney's Polynesian Resort…starting with a name change.  The resort is now called Disney's Polynesian Village Resort, once again. We also saw a refurbishment of Captain Cook's, including the removal of the touch screen ordering system.  Guests looking for Dole Whips can get them from the new Pineapple Lanai window and they are super delicious, as usual, though they are not all-you-can-fill in a cup anymore.  Finally, at the end of December, we saw the opening of the new lobby. While we had to say goodbye to the waterfall, the new lobby is certainly more open, with lots of seating, and really beautiful light fixtures. Plus, there's still a little waterfall, even if it isn't the same as the big one.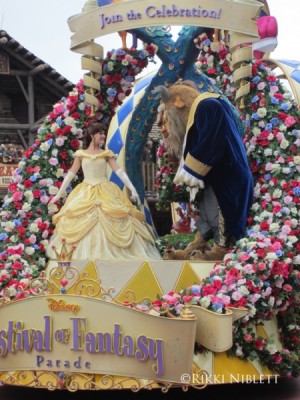 7.  Festival of Fantasy Parade debuts:  This new parade was a very necessary upgrade.  The previous parade had been there for years, thanks to multiple versions keeping it alive. But this new parade features aspects that had never been seen. (Hello breathing dragon.)   Themed after New Fantasyland, the Festival of Fantasy Parade is full of color, movement, and excitement. I'm not a parade person, but for this one, I will stop and watch!
6.  Anna and Elsa move to Princess Fairytale Hall:  For many, this could be the number one story because this meet and greet caused ridiculously long lines that lasted for hours, especially when the sisters first started appearing.  Matter of fact, it's still a hard ticket to get FastPass+ reservations for, and unless you have the opportunity to meet them late in the evening when the line kind of subsides, you're likely going to be waiting a very long time.  Meeting these two was the hot ticket this year and likely will be in 2015.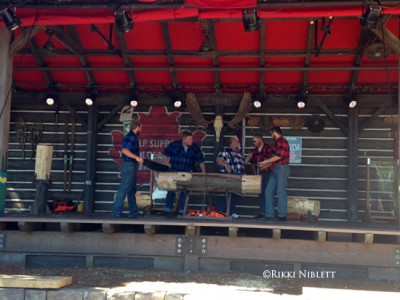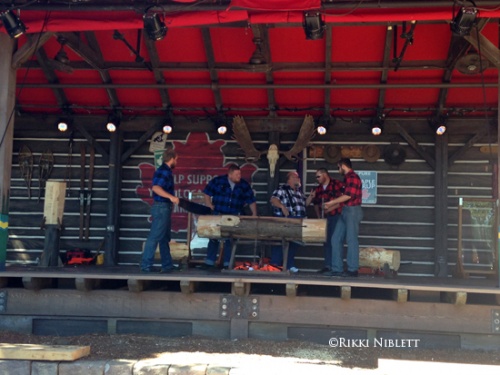 5.  Entertainment acts changing in Epcot's World Showcase:  This year saw many acts being removed and quite a few new being introduced. The first change took place in February with the removal of The Ziti Sisters in Italy.  Then we had the announcement that the World Showcase Players, the Spirit of America Fife and Drum Corps, Mo'Rockin, and Off Kilter would be leaving too.  Of course, many were upset to loose their favorites.  Overall, the new acts have been received well.  Introduced throughout October and November were The Paul McKenna Band in the UK, B'net al Houwariyate in Morocco, the flag-twirling Sbandieratori Di Sansepolcro  in the Italy Pavilion, and The Canadian Lumberjack Show in Canada. (The last one, maybe not so well received.)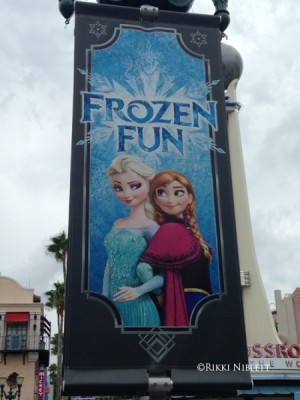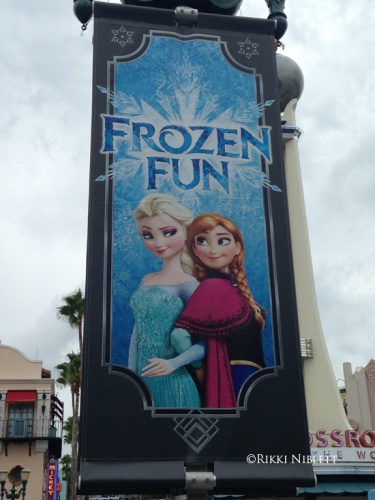 4.  Frozen Summer Fun Live:  This was the sleeper hit of the year.  The event, which has been rumored to have been thrown together very quickly, caused crowds to head to Disney's Hollywood Studios. Guests were so excited to get to experience anything Frozen related!  This event featured a mini-parade featuring your favorite Frozen characters; a welcome show titled "Anna and Elsa's Royal Welcome"; ice skating, merchandise, cupcakes, and building of snowmen in the Wandering Oaken's Trading Post; a sing-along theatrical experience called "For the First Time in Forever – A Frozen Sing-Along Celebration"; and a Frozen Fireworks show.  The event was so successful that it actually got extended and then some aspects remain to this day. (The sing-along and Wandering Oaken's.) If you were a fan of Frozen, Disney's Hollywood Studios was the place to be to experience the madness!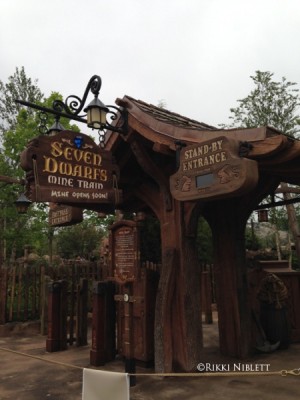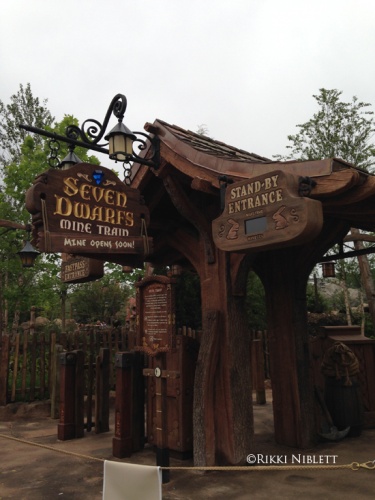 3.  The debut of the Seven Dwarfs Mine Train:  We seemingly waited forever for this one, but the final piece of New Fantasyland debuted this May.  The attraction is fun for all ages and features some impressive Audio-Anamatronics!  One would think the swaying of the cars would make the attraction too intense, but it actually makes it a much smoother experience.  This summer, while half of the rope-drop crowd was running to see Anna and Elsa, the other half was clamoring for this attraction.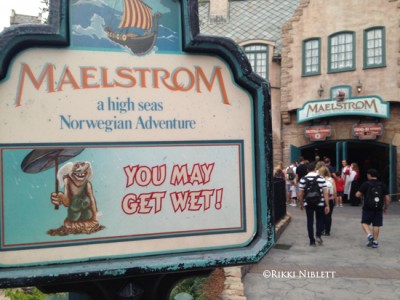 2. Malestrom closing:  The rumors had been persistent since the movie was released.  If Frozen did well, we would likely see Malestrom close and Frozen move in to the Norway Pavilion at Epcot.  Many were saddened to see the rumors did pan out and that in October, Maelstrom officially became the latest extinct attraction, making way for an attraction based off the hit movie.  So goodbye skinny polar bears, goodbye three headed trolls, and goodbye strange oil rig.  We'll miss you greatly.  You were kitchy and you didn't always make sense, but you told the story of Norway…I think.
We've made it to number 1….so what was, to me, the most important story for Walt Disney World?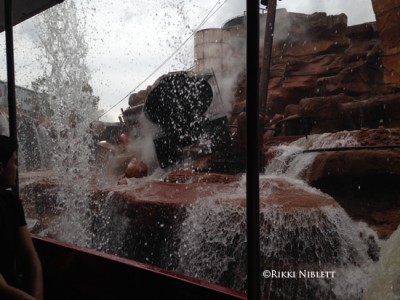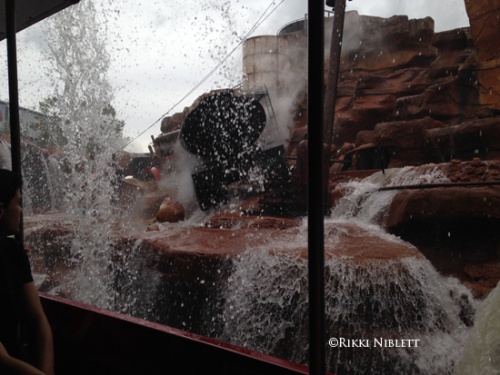 1. Big Changes at Disney's Hollywood Studios:  We know there are big changes on the horizon for Disney's Hollywood Studios.  What they officially are is anyone's guess.  (Though rumors persist about a Pixarland and Star Wars Land….two additions that make the most sense to me.) But while we're still in the dark at this point for what will come to this park, it's clear that changes needed to be made.  Halfway through the year, we got the first glimpse that something was afoot.  The quickly announced closure of the American Idol Experience in August surprised many because that attraction was slated to close in January.  Then we saw the quickly announced closure of the AFI Showcase, which was followed by the closure of the opening day, but heavily chopped down, Studio Backlot Tour.  Finally, we saw the closure of the not so popular Legend of Captain Jack Sparrow.  Also, just a few weeks ago, we learned that Turner Classic Movies would be sponsoring The Great Movie Ride.  Oh and we finally got confirmation that The Sorcerer's Hat will be removed.  What all this means, we'll just have to wait and see, but it's clear that something is going on for this park.
Honorable Mention–MyMagic+ roll out officially finalized:  While 2013 actually saw the official roll out of MyMagic+, 2014 saw it get tweaked and officially put in place for all guests to utilize.  While it's been a struggle for many hard-core Disney fanatics to get used to, this finalization certainly did one thing…it has changed the way that we experience Walt Disney World.
As you can see, 2014 was filled with a lot of change, but one thing is for sure, the future seems bright.  2015 will likely see quite a few new announcements and additions.  We have Disney Springs to look forward to, more details on Avatarland, the new Frozen attraction, and Disney's Hollywood Studios to find out, and of course, we have all the surprises that we know nothing about that are sure to be announced! Disney does come up with a few surprises every now and then!
So, that's my list of the Top 10 Walt Disney World news stories for 2014.  What do you think?  Was I way off?  Did I leave something off that you think should have been included?  And what are you looking forward to in 2015?  Let me know in the comments your thoughts.