This post may contains affiliate links for your convenience. If you make a purchase after clicking a link we may earn a small commission but it won't cost you a penny more! Read our full disclosure policy here.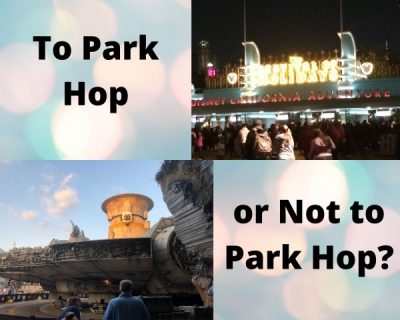 That is the question!
Recently, the Walt Disney World Resort has announced that Park Hopping is to return beginning on January 1, 2021. Details can be found here. 

For you Disney newbies out there, a Park Hopper pass, whether on the East Coast or the West Coast, allows you to visit more than one park on any given day. Without this kind of a pass, the park you first enter is the only park you can stay in for the remainder of the day. (There are a few exceptions to this rule, but we'll put that aside for now.)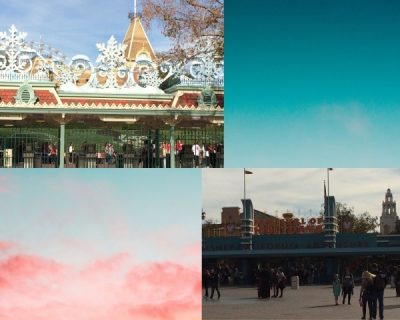 Disneyland Park and California Adventure
Not surprisingly, Park Hoppers cost more than One-Park-Pet-Day tickets, so many travelers have to decide whether the convenience of visiting more than one park a day is worth the extra cost. In the end, each family has to decide for themselves what is worth it to them, but I thought I'd share my advice.


Park Hopping at Walt Disney World


Walt Disney World is vast. The enormous complex of theme parks, hotels, water parks, shopping districts, and a campground is approximately the size of San Francisco. Because of this, it can take quite a long time to get from park to park. Because of this, my family tends to forgo Park Hoppers. In fact, on one recent trip, we paid for Park Hoppers, and then we wound up not hopping from park to park once!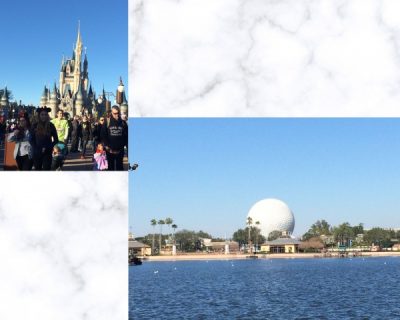 The Magic Kingdom and Epcot are far away from each other
Let's say you're at the Magic Kingdom and you've decided to park hop to Epcot. First you have to make your way from wherever you are in the park to the park exit. Then you have to make your way to the monorail station, and wait for the next available monorail that will take you to the Transportation and Ticket Center. When at the TTC, you have to wait for the next available monorail to Epcot. All in all, it can easily take an hour to get between parks.

I would much rather spend that hour in a park, riding rides, having a meal, watching a show, or just sitting on a park bench and soaking in the atmosphere. This is why we usually do not splurge for Park Hoppers at Walt Disney World.
However, there are many times when adding the Park Hopper can be adventagous. Especially right now, with the unusal park hours that Guests are seeing. For example, Disney's Animal Kingdom often closes earlier, so, a great use of the Park Hopper is to visit Disney's Animal Kingdom during the morning and day and then in the evening, head over to Epcot! This gives you more park time when if you didn't purchase the Park Hopper, you wouldn't have the opportunity. 

Park Hopping at Disneyland
Now of course, as of right now, we know that Disneyland is closed for the foreseeable future. But when the park reopens, the Park Hopper is a great idea. 
The Disneyland Resort is very compact. Both parks, Downtown Disney and the three onsite hotels are within easy walking distance of each other. Disneyland Park and California Adventure Park share one entrance plaza. Simply put, if you are standing in the entrance plaza, turn one way and you're looking at Disneyland Park's main gates. Turn the other way and you're looking at California Adventure's main gates. Even though the Park Hoppers are more expensive than the One-Day-Per-Park tickets, when it's in the budget, we get the Park Hoppers.

Let's say you're in Disneyland Park and want to hop to California Adventure. You have to make your way to the park's exit. Then you walk across the entrance plaza to California Adventure. That's it! This process, depending on where you are in Disneyland Park when you decide to leave, can take as little as 5 minutes, and 10 at the most.

In the end, whether or not to spend extra money on Park Hoppers will depend on how long you have to stay, what your budget is, and what your family's park touring style is. But I hope that my advice makes your decision a little easier!
Do you get the Park Hopper? Share with us your thoughts in the comments or on Facebook or Twitter!
Did you like this article? Make sure to share it with your friends! Check below for easy ways to share!  
Want to visit a Disney Destination? Contact The Magic for Less Travel for more information and a free, no-obligation quote.