This post may contains affiliate links for your convenience. If you make a purchase after clicking a link we may earn a small commission but it won't cost you a penny more! Read our full disclosure policy here.
From Our Magically Speaking Newsletter Archive – subscribe today!
Published On June 20, 2005, By Jane Jones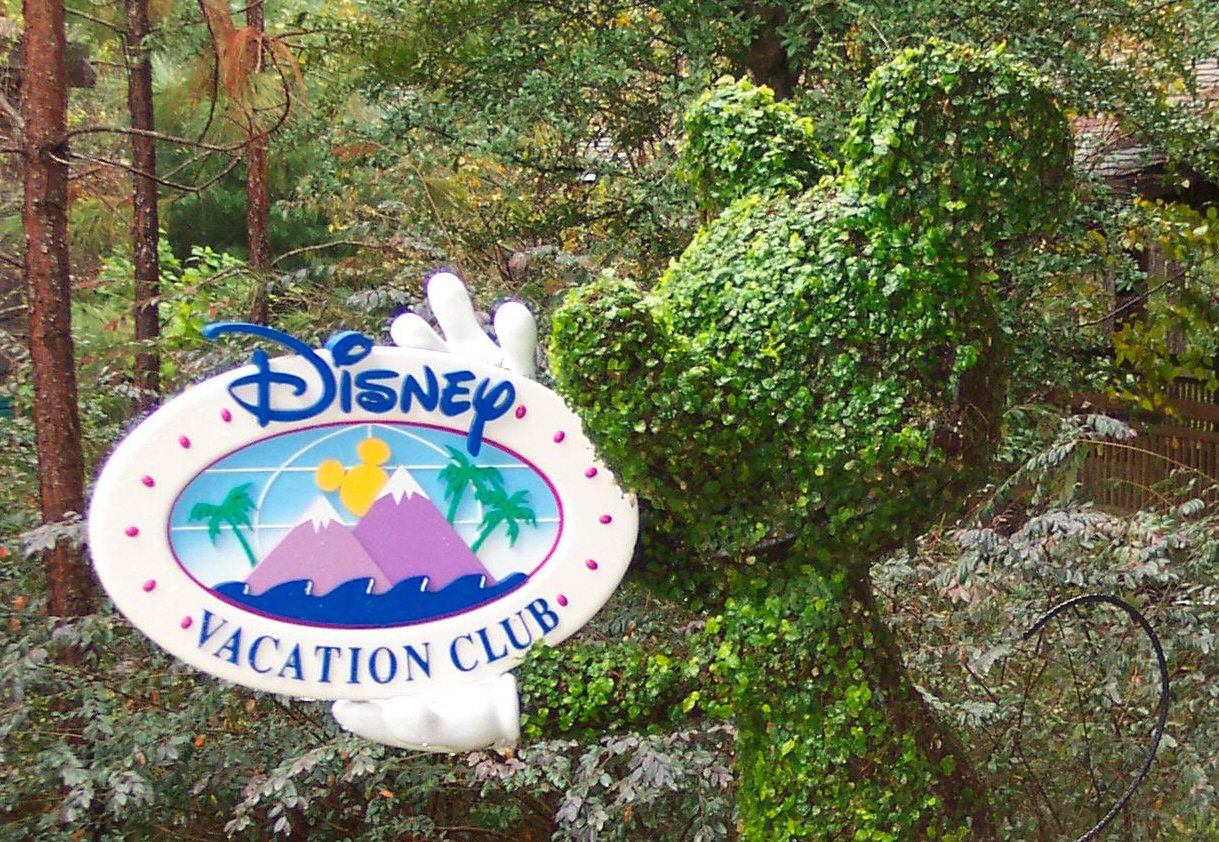 You can't miss the kiosks at Walt Disney World for "the best kept Disney secret," your ticket to owning "a piece of the Magic." What is this secret? It's the Disney Vacation Club (DVC), Disney's version of a timeshare. My husband and I have been considering buying a DVC membership for about six months now. OK, honestly? I have been considering it, and he will occasionally humor me in conversation, never fully convinced it's where we should put our hard-earned cash. But a girl can dream, right?
During a May visit to Disney World with my husband, we stayed at Saratoga Springs Resort and Spa, the most recent DVC property, near Downtown Disney. I was a little worried about staying at Saratoga Springs, 'cause we've only stayed at the Value Resorts, before, nothing fancy. I'm from the Midwest and we don't do hoity-toity here. And guess what? They don't do it either at Saratoga Springs! Each of the DVC resorts we visited made us feel right at home. When we rolled into Saratoga Springs after a long travel day, we looked, well, not spiffy. But Linda at Bell Services ignored our grime and treated us like long-awaited friends. We may have been wearing rose-colored glasses, as this was our first romantic getaway, sans kids, in 6 years. So the change of pace may have thrown off our perspective. But man, life was easy at Saratoga Springs! Everyone can't stop welcoming you "home," there's a kitchenette in our studio (Pop'll never have that!) and the DVD rentals are free. I wonder how many people use that perk? Isn't there too much to do in Disney than to be in your room, watching movies?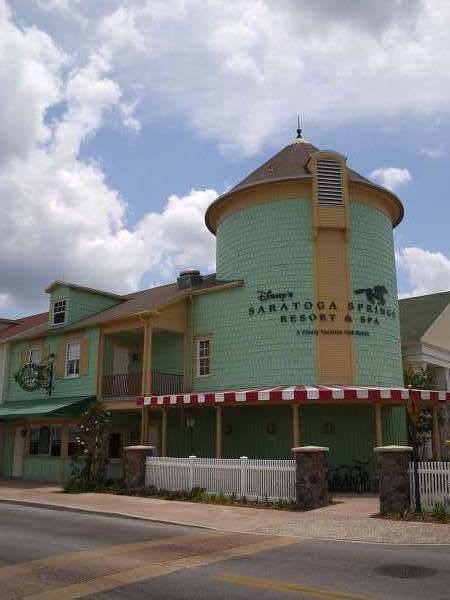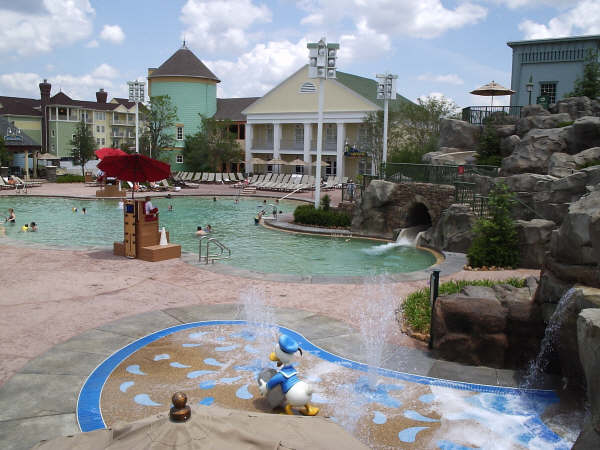 Anyway, Saratoga Springs is the property that Disney is selling points for right now. Points? Points? What about points? Well, DVC does not assign you a week, like other timeshares often do. What you buy with DVC is points, and you use points to book your vacation. A certain number of points are needed to book a room, and the number of points needed varies according to the dates you want and the size of accommodations you need. Disney breaks up the DVC calendar year much as Central Reservations breaks up the resort calendar year. DVC's season names are different (Adventure, Dream, Premier, etc) but the idea is similar to the different price seasons for the resorts. During January, September, and the first half of December, a member needs the fewest points per room; during Spring Break, Easter, and the December holidays, you use up a gazillion points.
Weekend nights (Friday and Saturday) can use twice as many points as weekday nights. So a one-bedroom vacation home in January may use 20 points per weeknight and 41 points on a Friday or Saturday night. If you want to spend New Year's Eve at a DVC resort, that same one-bedroom will "cost" you 36 points if it's a weeknight, and 68 if it's a weekend. But what the heck, it's New Year's, right? If you're frugal with your points, and you don't mind switching resorts, you can pay cash at a value resort over the weekends and only spend the weekdays (5 nights between Sunday and Friday) at the DVC resort.
There are four types of rooms available in DVC resorts. Members can book whichever accommodations meet their needs for each trip. A studio is the smallest room and sleeps four on either two queen beds or a bed and a pull-out sofa. A kitchenette is part of this room, complete with a microwave and a refrigerator. Also available is a one-bedroom villa. The bedroom has a king-size bed and a bath with a Jacuzzi tub and separate shower. The other room in this villa has a full kitchen and living room area. The kitchen is complete with a refrigerator, range, microwave, dishwasher, garbage disposal, dishes, and cooking utensils. There is a washer and dryer as well. A two-bedroom is basically a one-bedroom and studio combined and sleeps eight. Some DVC resorts also have a few three-bedroom villas known as Grand Villas. These sleep up to twelve and are spread through two stories. These are not typical hotel room accommodations.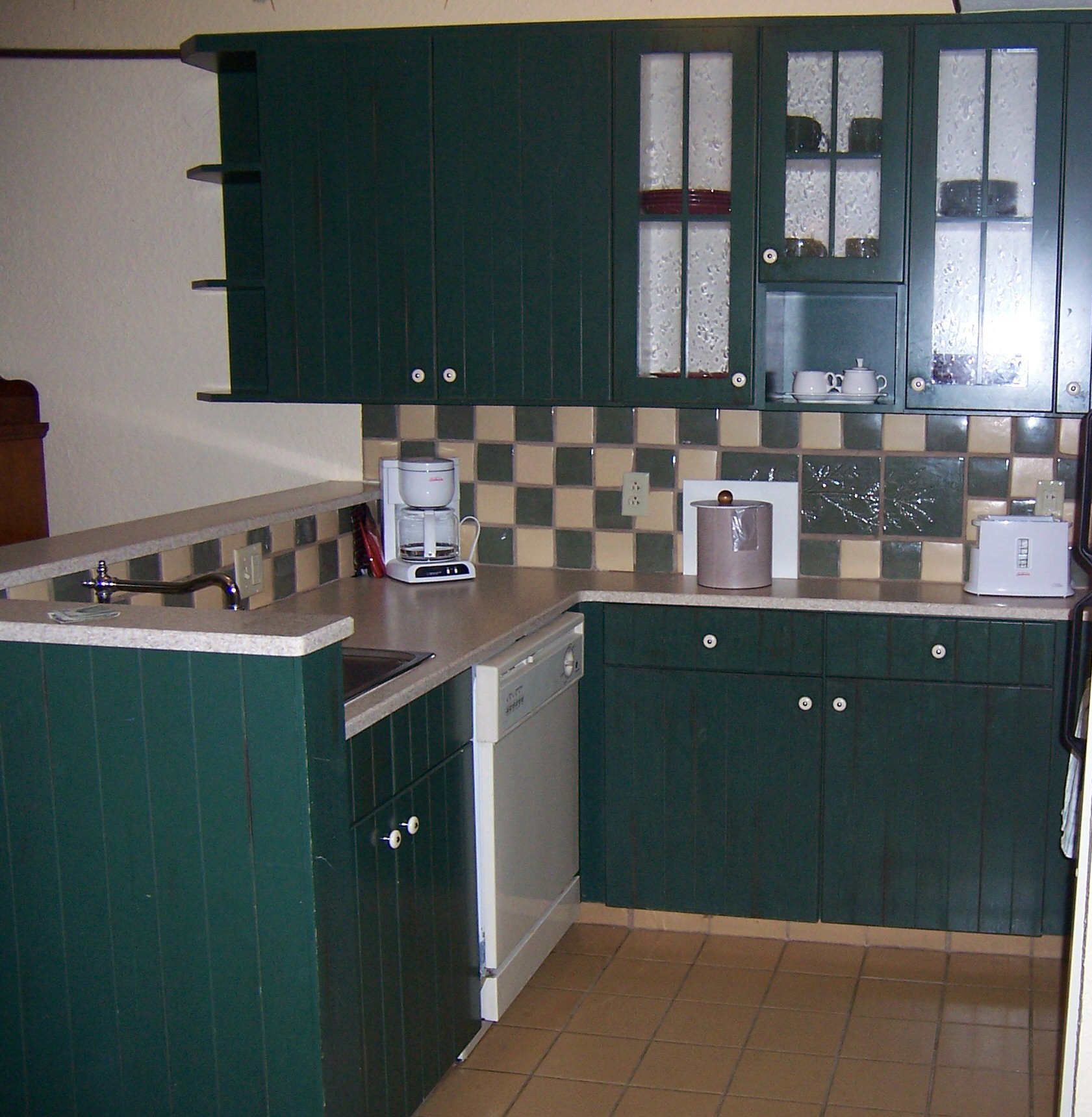 To buy into DVC with Disney, you have to buy a minimum of 150 points. During Dream Season (think "regular" season in the hotels) that will get you eleven nights in a standard-view studio at Boardwalk Villas, five week-nights in a 1-bedroom at Saratoga Springs, 3 week-nights in a 2-bedroom at the Beach Club Villas, or a Saturday and Sunday night in a Grand Villa (sleeps 12) at Old Key West. If Saratoga Springs is your "home" resort, your membership will expire on January 31, 2054. At the other DVC resorts, membership ends on January 31, 2042.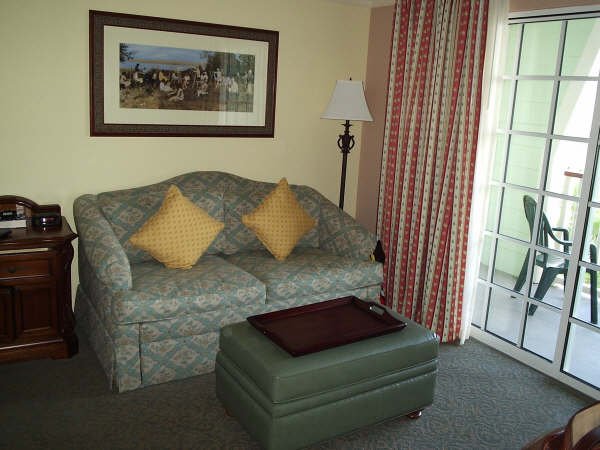 What does "home" resort actually mean, you might wonder. It's the resort that you buy into. At your home resort, you can start booking 11-months out from your vacation. If you want to try out another DVC resort, you have to wait until 7 months out. If the DVC resort you are interested in has no availability, put your name on the waitlist. You might get lucky! If you don't want to be without a room, book at your 11-month window, then try to transfer to the other DVC resort at 7 months. If the transfer doesn't pan out, you still have a place to stay.
OK, now to the hard part. What does this baby cost? If you buy from Disney, you need to buy a minimum of 150 points at Saratoga Springs for $98 per point. The current incentive to buy from Disney is an $8 rebate per point (so net $90) plus no annual dues on 2005 points. This comes to a grand total of $13,500. If you prefer to buy points at a different DVC resort, you can still buy from Disney, as they do have some points at the "sold out" resorts. However, there is no incentive offered for these resort points (currently priced at $92). Finally, there are a number of DVC resale agencies that broker DVC sales between seller and buyer, where you can most often find a better deal on DVC points. When buying a resale, you can buy fewer points than the Disney-required initial purchase of 150. Resales do have additional fees, like closing costs (Disney covers those on their sales). Also, Disney has the right of first refusal on the resale of points. But if Disney declines, "Welcome Home!"
Besides the original purchase cost, DVC also comes with an annual maintenance fee, based on the number of points you have at your home resort. The 2005 annual dues for DVC resorts range from a low of $3.82 per point for Saratoga Springs and a high of $4.86 per point for the Vero Beach resort. For 150 points at Saratoga, members paid $579 in 2005.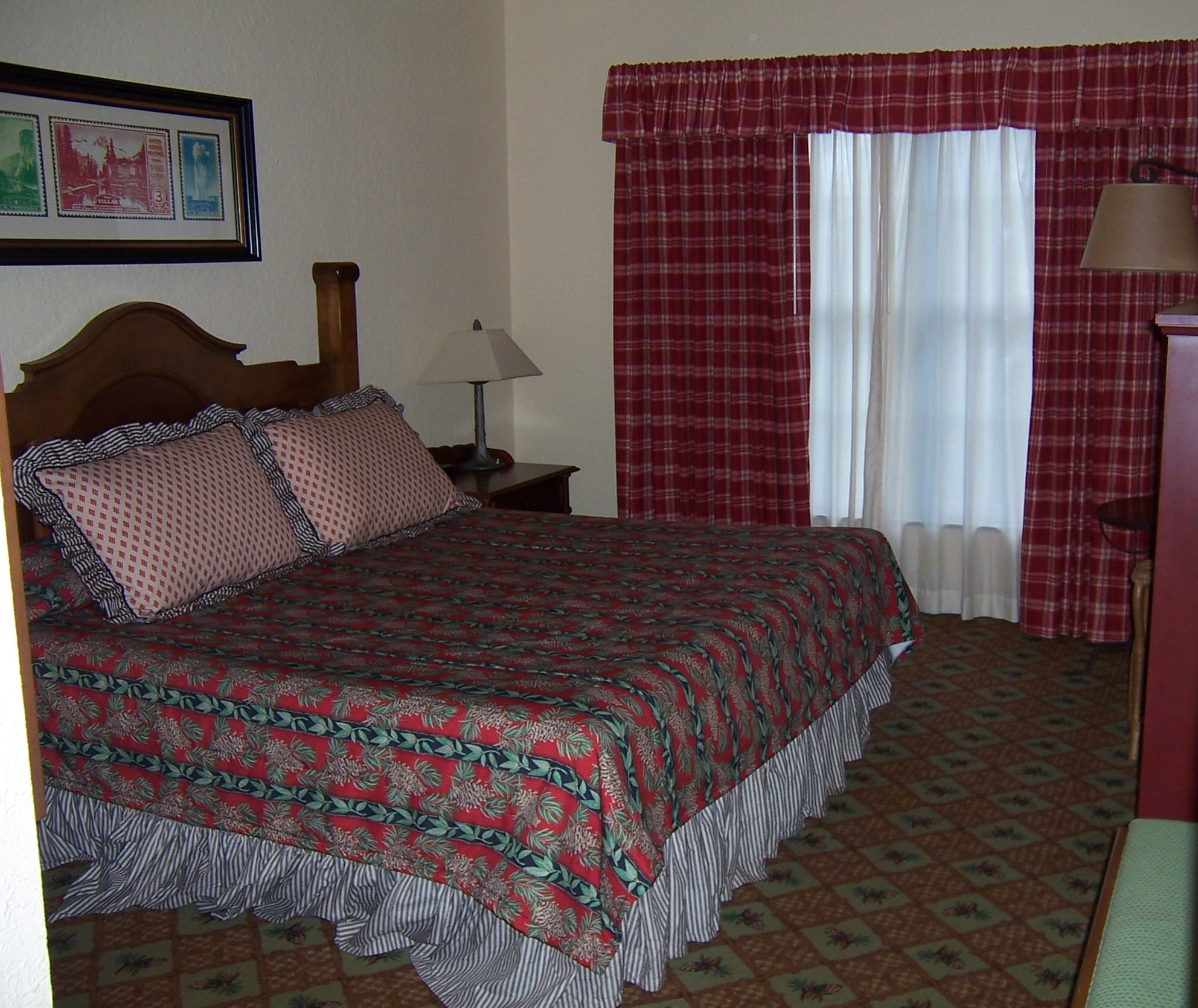 Right about now you are probably remembering how much you enjoyed Pop Century during your last visit, right? It's cheaper, no long-term commitment, and comes with housekeeping service every day (which you don't get with DVC). DVC is definitely not the right thing for every family. Some buy because they have over five in their family, and it makes sense for them to stay in a two-bedroom villa. Some buy to guarantee their yearly visits to Disney World (or vacations to other places, which can also be paid for with DVC points).
This brings us to the other "secret" about Disney Vacation Club- you can use your points to stay at resorts around the world, other Disney resorts, or even Disney Cruise Line or Holland America Cruise Line. The non-Disney stays require a lot more points than DVC resort stays, so if you want the flexibility of using your points outside of Disney (yes, it does happen!), you might want to buy more than the 150 point minimum.
If you decide to take time out of your vacation to tour Saratoga Springs with a DVC guide, plan to set aside 90 minutes. The guide will show you model villas, from studio to Grand Villa, walk you through the purchase process, help you determine how many points is right for your family, and answer any questions you have. The best part of going through this process? No sales pressure. Ever. The DVC guides will give you all the information, and they will never try to give you a hard sell. Yes, they will be enthusiastic about DVC, but they will not give you a difficult time if you want time to discuss the purchase or think it through before purchasing. Plus, they always throw in free child care during the tour, ice cream sundaes after the tour, and sometimes you get extras, like a universal Fastpass or coupons for a free counter-service meal.
This article only begins to explain the wide world of DVC ownership, its ins, and outs, its ups and downs. But maybe it will give you an idea of whether DVC is worth further investigation by your family. After my husband and I returned from our May visit to Saratoga Springs, we weighed the pros and cons, did some math, and planned some hypothetical vacations. After much soul searching, and bank-account checking, we offered on a resale contract at the Boardwalk Villas. Just 80 points, but enough to feel like we own our small "secret" piece of the Magic.
Many thanks for the additional editing from Lori Wagner, Jane Jones and Wendy Hayton. As Lori says, it takes a village to write an article.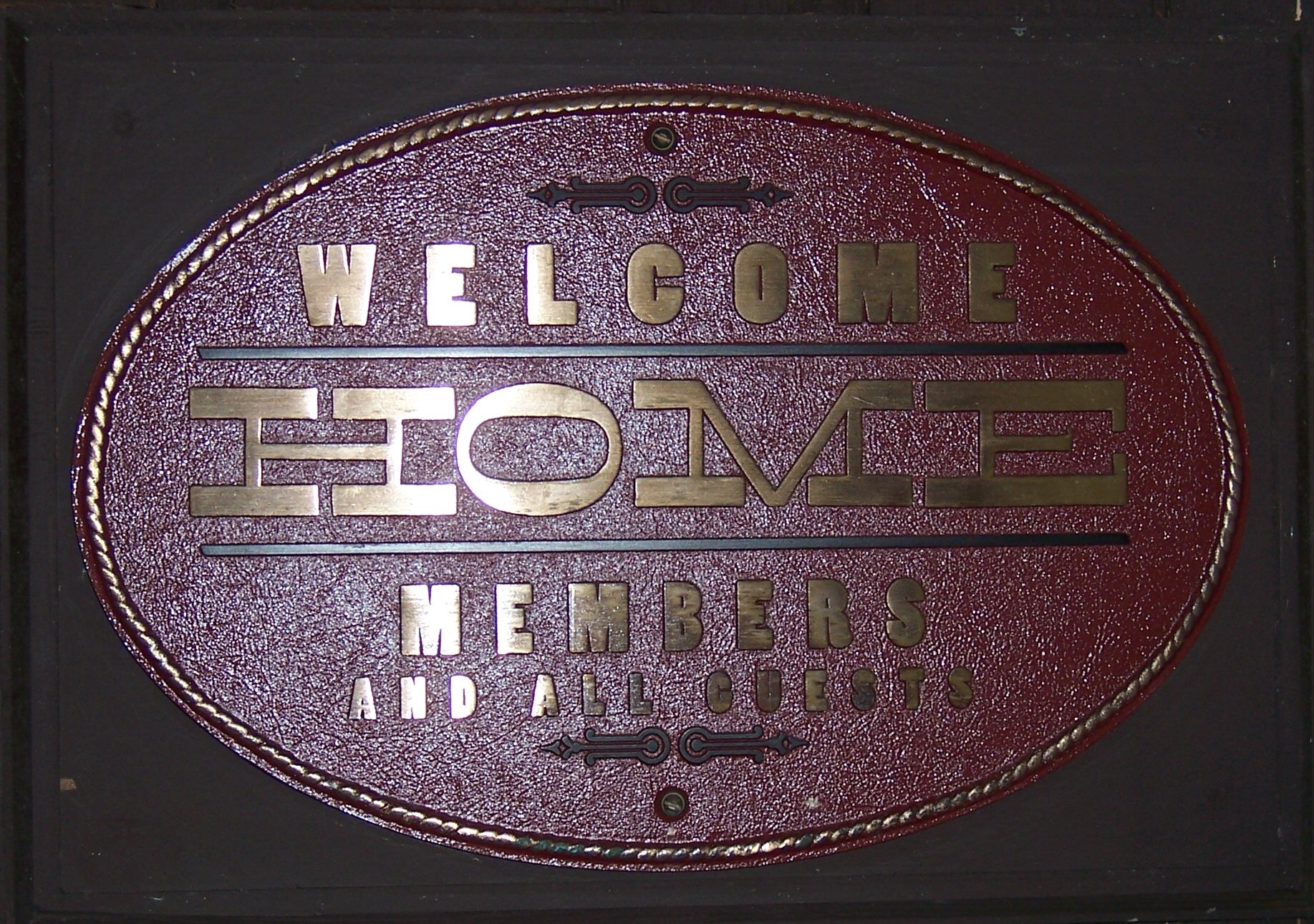 Magically Speaking Featured Article
Library of Congress ISSN:1556-3863