This post may contains affiliate links for your convenience. If you make a purchase after clicking a link we may earn a small commission but it won't cost you a penny more! Read our full disclosure policy here.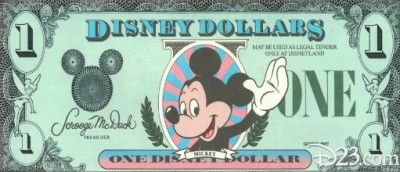 You've saved, you've planned the Advance Dining Reservations, you've scoped out all the FastPasses allowed, you've even checked and double checked your airline tickets and now you are ready to take on a great Disney adventure. At this point you're so proud of yourself for making your trip a reality by being financially savvy; why not keep saving. Why not stretch those vacation dollars while having a great time at Disney?
People often believe that playing at Disney costs an arm and a leg, but it doesn't have to. Let me share with you some of the outstanding ways to make your dollars work for you while on a Disney vacation.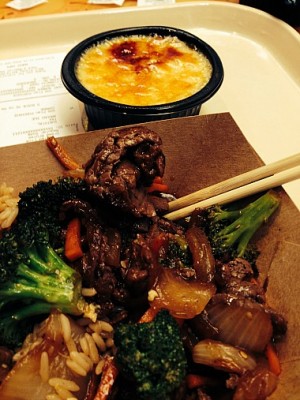 I personally love to go to Walt Disney World in September. The crowds are low, it is off season and luckily Free Dining has been offered well over the past five years. These few factors always work in my favor. Free Dining allows my family to try the many different flavors of Disney and Signature restaurants without having to worry about the cost of our bill or worry that someone might go over budget. Having 66% of our meals "pre-paid" gives us one less thing to worry about.
Le Cellier is hands down one of our favorites and with entrees averaging $30.00-$60.00 per person, so we can indulge in this Signature experience without guilt. The Free Dining program does not include an appetizer or alcohol. Also, the Signature experience may cost us two table service dining credits, but we don't sweat it.
Another great way to use the Free Dining is to go to a Character Dining Experience. Not only are these terrific opportunities to get some one on one time with the characters and not have to wait in lines, but most of these dining opportunities are buffets. My suggestion is have a light snack in your room and then try to schedule your reservation for mid-morning or mid-afternoon. By doing this the meal can serve as brunch or early dinner and best of all it is only one table service credit (except for Cinderella's Royal Table which is two credits). The price for a Character meal can run between $30.00 & $59.99 per person. I don't know about you, but having a sit down meal AND getting to meet characters rates a thumbs up in my book.
When participating on the dining plan, one snack credit per day is included for each person in your party and by going on our adventure in September, we also get to attend the Food and Wine Festival. This is one of our must do events, but stopping at all the mouthwatering, palate-pleasing booths can get costly. My solution for this is to use our snack credits for the tapas-like offerings at the various countries. This plan works two ways for us. We get to "travel" the culinary world and the result of our grazing serves as a more than satisfying meal. Again, alcohol is an out of pocket expense, but after all you've saved on your dining that expense won't hurt as much.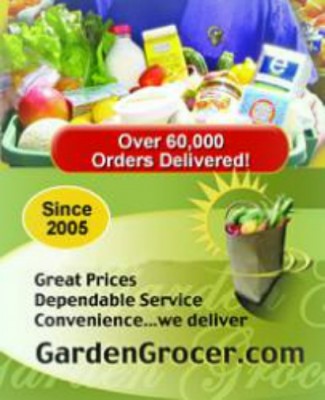 In one of my previous articles, I outlined the tremendous convenience of using Garden Grocer. I highly recommend placing an order for a few items and having them delivered to your room. After a few days of theme park food, a granola bar, some crackers and cheese, or even some fresh fruit are heaven sent.
One specific money saver that I suggest is ordering a case of bottled water. The cost of a case of water is usually anywhere from $3.50 to $7.00 depending on size. The cost of one bottle of water at the parks is $2.50 . Plus the cost of additional snacks on a daily basis within the parks can start to really take a bite out of your budget. Do the math and I'm sure you'll agree this is a no-brainer.
One time we ordered two cases of water and still had some left over when we were leaving. We posted on one of the Disney boards looking for someone who would be coming to Wilderness Resort on the day we were leaving. Once we connected via the site, I arranged to leave my unused case of water at Bell Services for my fellow Disney pal. Saved her money and paid it forward…Win-win!
When going to "House of Mouse" people are often concerned as to how much to budget for souvenirs. While this is a personal choice, let me offer a few suggestions to cut down on those costs. First of all NO IMPULSE BUYS! Temptation is everywhere and you are convinced you have to have that Mickey, Donald, Pluto backscratcher and your children swear they will use it every day (I speak from experience).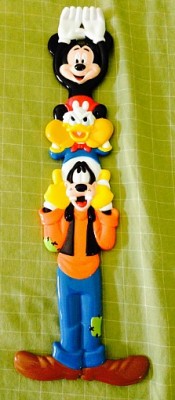 My rule, after that purchase, is that we don't buy any souvenir items until day four of our stay. We can window shop and make a mental list of what we like. Undoubtedly, by day four we realize that we don't need another plush animal or keychain and we make more sensible decisions, such as purchasing a wooden cap rifle that is too long to fit in our luggage (again I speak from experience).
One of the coolest free souvenirs is at Animation Academy in Disney's Hollywood Studios. Enjoy a group lesson from a Disney Animator on how to draw one of the many popular characters and then get to take your creation home. When you get home, frame it. Very Cool!
There are many other free souvenirs you can accumulate along the way such as parade confetti, glow cubes from drinks, celebratory buttons commemorating your visit and Sorcerers of the Magic Kingdom cards to name a few.
While not free, Pressed Pennies are a terrific souvenir for kids to collect in each of the parks. Cost of the machines can vary between .50 cents and $1.00 plus one penny. My son loves to do this activity, scouts out these machines in each of the parks and then methodically decides which design would suit his needs or complete his collection. For such a simple activity children really seem to love it.
As you can see, impulse shopping will cost you more money than you care to spend when you could be spending it on Dole Whips and turkey legs.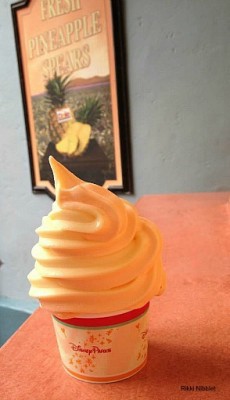 As most people reading this article know, park ticket prices increased again this year. Also tickets prices to hard ticket events such as Mickey's Not So Scary Halloween Party and Mickey's Very Merry Christmas Party have also gone up. So why not combine the two and save a few dollars in the process. Entry to the hard ticket party events typically begins at 4:00 p.m. and the parties end at midnight. Therefore, you can easily skip paying for an extra day of park tickets and use your hard ticket as your park entry ticket for the day. Take the earlier part of the day to sleep in and enjoy the pool at your resort. You will be well rested for the exciting evening that is coming your way and be able to buy the Mickey holiday ears without reservations.
One last suggestion is to just take a day away from the parks to sleep in late, hit the pool and do some monorail resort hopping. You may be staying at a Value or Moderate resort, but that doesn't mean you can't visit the Grand Floridian or the Polynesian to check it out. Walk around, window shop, take some pictures and just relax in the atmosphere. It costs nothing to do this and it is a great way to unwind away from the hustle and bustle of the parks and still enjoy the magic of Disney.
Sadly, all good things must come to an end and that means Disney vacations must end too. As gloomy as I am when that time comes, I immediately start thinking about planning the next trip as soon as I return home.
With all the countless savings techniques that I discover throughout the year and the boundless opportunities to enjoy what Disney has to offer that costs me very little (or nothing), I know I'll be back soon to revel in the glow of the fireworks while I'm sipping a Grey Goose Slushie.
What are your best tips for saving while you're vacationing at Disney? Let us know in the comments.