This post may contains affiliate links for your convenience. If you make a purchase after clicking a link we may earn a small commission but it won't cost you a penny more! Read our full disclosure policy here.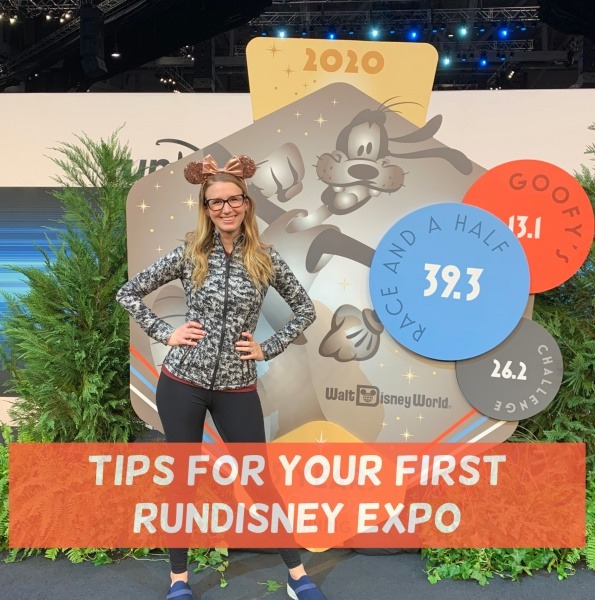 Before you toe the line of any runDisney race, the first thing to accomplish is a trip to the expo. While most large races organize their bib pick-ups through a similar set-up, the runDisney expos are some of the biggest I have ever experienced. Expos are exciting but can also be overwhelming. I have compiled a list of tips to remember as you take on your first runDisney expo.
Familiarize Yourself with the Layout
The expos for all runDisney race weekends take place at ESPN Wide World of Sports. If you are staying at an onsite resort at Walt Disney World, complimentary bus transportation is provided to everyone, runners and spectators alike.
Before the expo, check your event guide on the runDisney website to see a map of the layout of the expo. There are several important stops you should make on your 'expo-expedition': the selection of runDisney merchandise, bib pickup, T-shirt pickup, and the main expo itself that features running gear from outside vendors. These stops are often found in different buildings throughout the Wide World of Sports complex. Reviewing where each event will be held prior to your arrival can help you navigate your way around. However, if you forget to check or get turned around, don't worry! There will be plenty of friendly Cast Members to help point you in the right direction.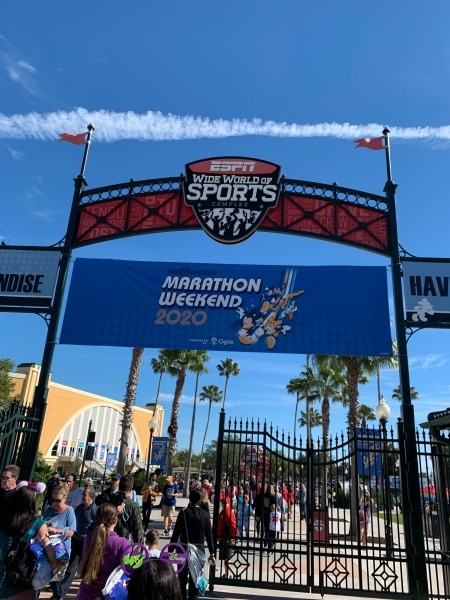 Make Sure to Attend the runDisney Expo Before your First Race
The biggest reason to attend the runDisney expo is to pick up your bib.  What is a bib you ask? Race bibs showcase your unique race number and corral placement and will have a space on the back for you to fill out your medical information. This includes who to contact if you need assistance on course.
All runners are required to attach their bib to the front of their outer-most layer of clothing. Safety pins are provided to all runners for this purpose.  Without a bib, you will not be permitted to run any of the races you are registered for. With this in mind, all runners must pick up their bibs at least one day before their first race. There is no race-day pickup (except in extremely rare circumstances). No one else can pick up your bib for you. Keep this in mind when you are booking travel. If you are running the Princess Half Marathon, you will need to attend the expo on Saturday (if not before). If you are running the Dopey Challenge over Marathon Weekend, you will need to attend the expo on Wednesday as the first race is on Thursday.
Hit the runDisney Merchandise First
If runDisney race merchandise is your jam, make sure to head straight to the runDisney merchandise building when you first arrive at the expo. After all, you and only you can pick up your bib and race shirts, so there's no rush to do that right away. Furthermore, if you have specific items you are looking to purchase, such as race pins or car magnets, the earlier you arrive at the expo, the better. Unfortunately, these items tend to sell out fairly quickly. Attending the expo on the morning of the first day will ensure you have the biggest selection of race merchandise to choose from. If you aren't a die-hard runDisney merchandise fan, you will find much shorter lines if you attend the expo in the afternoon on any of the days.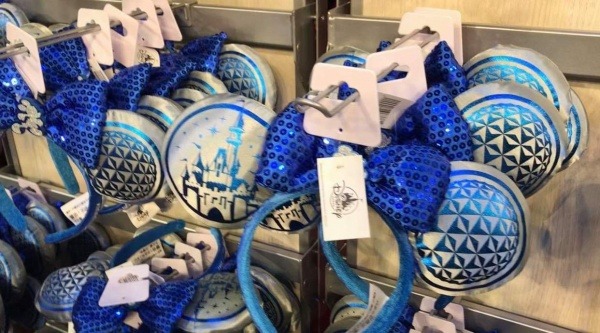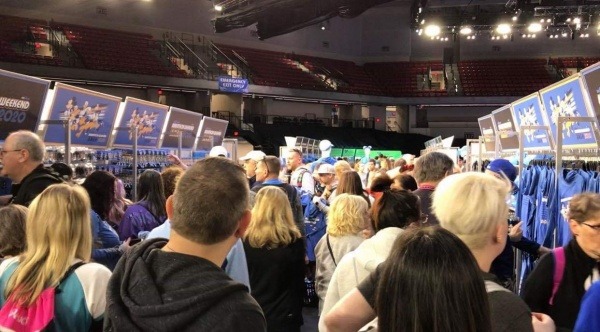 Print your Race Waiver Before the runDisney Expo
A few weeks before your race, runDisney will release race waivers on the runDisney website. These waivers need to be signed and dated in order for you to pick up your race bib. I highly recommend printing your race waiver before you attend the expo. If you forget, printers are provided, but the lines to print waivers are often fairly long. You will speed through bib pick-up if you print your waiver at home.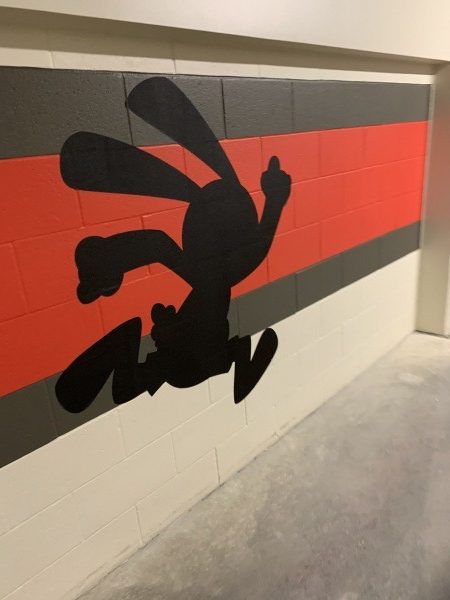 Try on Your Race Shirts
When you sign up for a runDisney event, race shirts are included in the price of your registration. When you pick up these shirts at the expo, make sure to try them on right away. I have found that the sizing can differ from year to year, and runDisney allows you to exchange sizes at the expo. If you are registered for a challenge where you are running more than one race, make sure you have all of the appropriate shirts for your races. Occasionally, I have heard of runners having a few mix-ups, so it is definitely worth checking.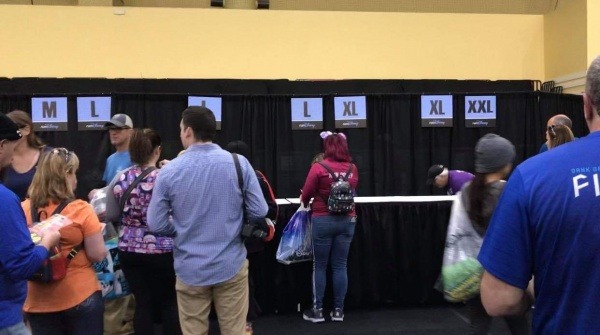 Budget Enough Time for the Expo
I remember attending my first runDisney expo for the Princess Half Marathon a few years back. I thought that I would be in and out within 30 minutes. Boy, was I wrong! Unless you have no intention to buy ANYTHING and you hustle from building to building, expect to spend a couple of hours at the expo.
In my experience, the expo is a ton of fun and is something I look forward to at every runDisney weekend! You will see a ton of other runners, and the expo helps get you pumped and excited for your upcoming races. I also find it enjoyable to take my time walking through the expo featuring outside vendors. You can discover new running gear and, perhaps, score some awesome freebies.
But, a word to the wise – if you do purchase something new at the expo, your upcoming race is not the time to try it out for the first time. I recommend against trying anything new on race day. Stick to what is tried and true for you.
I hope you have a fantastic time at the runDisney expo, and good luck on your upcoming race!
What tips do you have for attending the runDisney expo? Let us know your suggestions in the comments or on Facebook or Twitter!
Did you like this article? Make sure to share it with your friends! Check below for easy ways to share!
Want to visit the Walt Disney World Resort? Contact The Magic for Less Travel for more information and a free, no-obligation quote.
Incoming search terms:
https://www themouseforless com/blog_world/tips-for-your-first-rundisney-expo/
can ypu pick up a run disney bib for someome
when is the beat time to go to disney marathon expo