This post may contains affiliate links for your convenience. If you make a purchase after clicking a link we may earn a small commission but it won't cost you a penny more! Read our full disclosure policy here.
When planning your Disney vacation, there are many things to consider. Where to stay, how long, park hopper or not, driving or flying? Today I am going to provide you with some tips on making the driving trek to Orlando!
We have mostly chosen to drive on our longer trips for various reason. Some of those are we like having our car with us, it saves us a good deal of money (there are usually 6 of us), no limit on luggage and the stress of flying is removed from the equation. Our family has flown tons of times, but it is actually quite nice to not have to worry about making your flight, limiting what you pack to 40 or 50 lbs. and how many suitcases you have, and so on.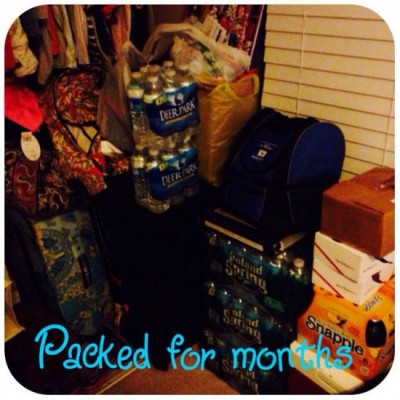 We have found that we like arriving around 630 a.m. -7:00 a.m. the best. Once, we got in around 10am and it was very hectic at the resort and they had no room availability. The times we had gotten in at 7 :00 a.m., they were able to get us into a room right away. I'm guessing they sympathized with the fact that we've been a car overnight with 3 young ones. That said, we usually leave around 2:00 p.m. I also like getting there that early because you can take a nice rest and still have a good portion of the day left.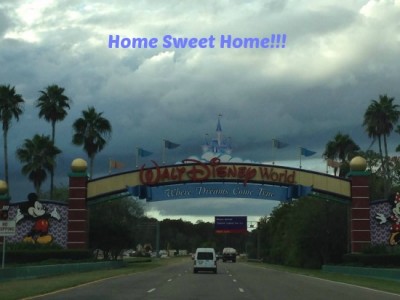 I begin stocking up on small activities and fun snacks in the prior weeks before leaving. Once we made trail mix called Mickey Mouse Munchie Mix. I've purchased the Star Wars graham crackers and Mickey- shaped Veggie crisps snacks, both available at Target. Activity wise, we have several devices that keep them busy, as well as a DVD player. But I also bring a cookie sheet and magnetic letters and numbers for the youngest. For the older two, new coloring books and crayons. They have enjoyed doing Origami. There's always the old fashioned license plates games and songs that you can sing. I love Pandora because they have all kinds of "genres". They have many Disney options and have a Family Road Trip option as well. Of course, at some point, they do fall asleep because we drive through the night.
I would say the most important thing is to plot out your trip as close to what a normal schedule would be at home. Despite the fact that we pack several snacks and drinks, we usually stop for a regular dinner and then plan on being at the resort by breakfast time. The snacks and drinks are more for the drivers and for the occasional breakdown. We try to avoid unplanned stops. We have gotten really excellent results when we have traded off driving shifts every 3 hours. It's pretty simple to drive 3 hours, then rest 3 hours. We are usually fortunate to have 3 adults with us. This way someone is usually awake with the driver throughout the night. When we stop at the 3 hour mark, we usually fill with gas and bathroom breaks.
While on vacation, we have the option to drive to the parks or other resorts if bus service seems a bit off. If you need to pick something up or want to go off Disney property, you can do so easily. We often end up with more items coming home, so it's nice to know that we have the space available if need be.
Plus, on our last day, we don't have to stringently plan around Magical Express pickup time. We can go to the pool or a park if we'd like. Last year, we were lucky to have one last look at the Osbourne Family Spectacle of Dancing Lights prior to making the trek home.
The last benefit I can see to it is that it allows you to ease into and out of your vacation. It provides a nice little buffer on reality. When you fly, seasoned flier or not, it's always stressful because of the time sensitive things associated with it. Whereas, in a car, you have total control and your mind can focus on relaxing on the way there. Plus, on the way home, you can reflect back on what a great trip you had.
Whether you are driving or flying, safe travels to you and your family!
What are your tips for driving to Walt Disney World? Share in the comments.
Incoming search terms:
is it safe to drive to disney world