This post may contains affiliate links for your convenience. If you make a purchase after clicking a link we may earn a small commission but it won't cost you a penny more! Read our full disclosure policy here.

Keep It Simple
While it is completely your choice, my biggest tip for you would be to keep your disneybounding outfit SIMPLE.  Do not drive yourself crazy trying to make every detail absolutely perfect. Remember, you want to be comfortable in your disneybounding outfit for your magical day in the park!
Make sure you check the weather for the days you plan on disneybound. While you're probably checking the weather anyways for your trip, this way you'll know how hot or cold it'll be and what pieces of clothing you want to include into your disneybound. As an example, my Black Widow disneybound is definitely for cooler weather. All I did was combine black pants, black boots, and a black shirt together. That's it.
As an extra, and so people would definitely know who I was disneybounding as, I wore a pair of Black Widow themed mouse ears or headband. This disneybound can easily be adjusted for weather: wear a t-shirt wear shorts, flip-flops, flats. Perhaps for even colder weather, wear a simple jacket. Like I said, keep it simple. Feel free to dress up or accessorize as much as you like, of course! Just don't let it distract your from the day's fun activities!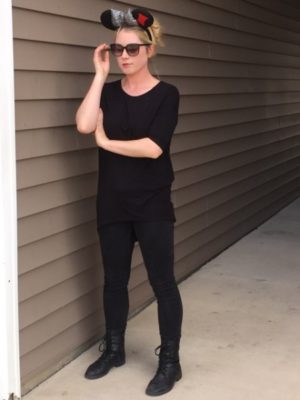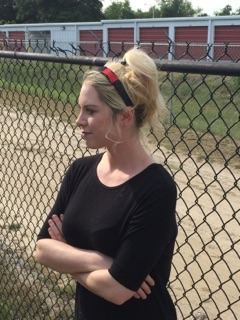 Thrift Store Shopping
When in doubt, thrift stores. Now, first you should take a look in your closet and see if anything you already have might work for your planned disneybound. You might have some articles of clothing that would work that you didn't think of yet. However, once you've looked in your closet, the first thing you want to do is thrift shop.
Simple pieces can always be found in different thrift stores and consignment shops. If you find a piece you love, what disneybound can it be used for? Start with looking for the colors that represent your disneybound character, then go from there. Perhaps you'll find a piece of clothing that not only is the color you're looking for, but is also representative of your character. For example, I found a red t-shirt for a $1.50 in a thrift shop, and it looks just like Pooh Bear's red t-shirt!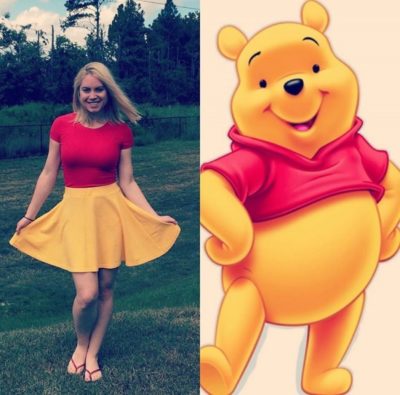 DIY Accessories
Accessories really make your disneybound stand out! Plus, they are just fun to wear! While there are plenty of shops out there that sell Disney themed accessories, also consider making them on your own too. Perhaps you have an idea in your head that you can't find anywhere. Perhaps you've found accessories, but they aren't quite what you're looking for. This is the perfect opportunity to create them for yourself. Also, as a plus, this other tends to be the cheaper route as well!
I've made a couple of accessories for disneybounds that were very simple to make! For a Little Mermaid disneybound, I bought this starfish at a craft store, painted it, and attached it to a clip to make a beautiful mermaid hair piece! Another example is a Cinderella headband that I made by painting it blue, and then covering it in glitter!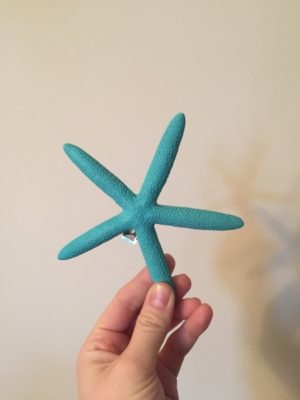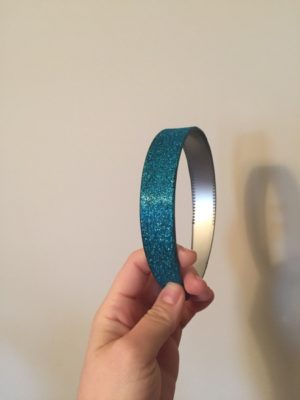 Themed Mouse Ears
Of course!!! How could you go to a Disney park and not wear mouse ears!!!!
There are numerous stores online that have about everything you could possibly want when it comes to themed mouse ears! Many you can find on Etsy and Instagram simply by searching what kind of ears you are looking for. The Disney parks have amazing ears as well (duh, right?), and they are so cute and creative! Whatever pair of ears you're looking for, I guarantee you can find them! They are the BEST accessory you could have for a disneybound, in my opinion!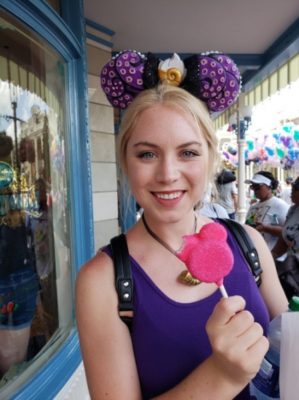 Pictures with Your Disneybound Character
You've planned the perfect disneybound with the most amazing mouse ears, and now you're in the most magical place on Earth, and all your dreams are coming true. What could possibly be better?? I can tell you what can add extra pixie dust to your day! Take a picture with the character you are disneybounding as that day!
This is one of my favorite things to do on any Disney vacation. I love meeting characters in general, but when I meet a character that I am disneybounding as, it is the most magical moment. Trust me on this. No matter who you meet, they are always so excited that you based your outfit of the day on them and love that they have a "twin" for the day. Let me tell you, I have had some of the best character interactions I have ever had by disneybounding and then going to meet that character. Whatever you do, you MUST get a picture with your disneybound character!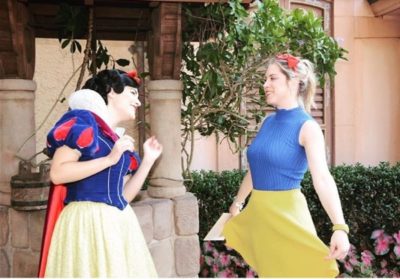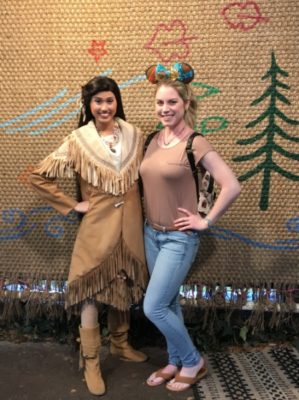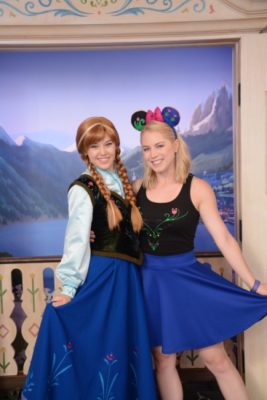 What suggestions do you have for Disneybounding? Share your thoughts in the comments or on Facebook or Twitter!
Did you like this article? Make sure to share it with your friends! Check below for easy ways to share!
Want to visit the Walt Disney World Resort? Contact The Magic for Less Travel for more information and a free, no-obligation quote.

Incoming search terms:
black shorts black boots disneybound
https://www themouseforless com/blog_world/tips-for-disneybounding/
ursula disneybound