This post may contains affiliate links for your convenience. If you make a purchase after clicking a link we may earn a small commission but it won't cost you a penny more! Read our full disclosure policy here.
By Ann Dunnington
Like many other Magically Speaking readers, I am known as a resource for all things Walt Disney World around my office.  There are very few things that I like talking about more than planning a trip to see Mickey.  When I'm talking to first timers, I tend to gear my conversation toward 5 main tips to help them have the most magical trip possible.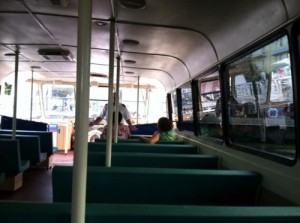 1. Visit during the 'slower' times of the year if possible.
I know that I have always had a better trip when I wasn't shoulder to shoulder with other guests, floating my way down Main Street USA.  If you can pick a time of year that is on the slower end of the spectrum, the lines for the attractions will be shorter, restaurant reservations will be easier to obtain, prices will be lower and your trip will be much more relaxing.  My favorite time to visit is in September, but other great times of year are January (note that there are often ride closures during this month), the first week of May, the last week of August, most of October and the first two weeks of December.  Generally, if school is in session, you can't really go wrong.  If you have to visit during a time like spring break, summer break or Christmas break, pack your patience and arrive at the parks an hour before park opening.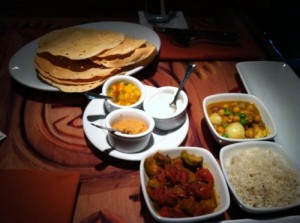 2. Make your dining reservations at the 180 day mark
Restaurants tend to fill up fairly quickly, so if you have a desire to visit one of the more popular restaurants, be sure to make your reservation 180 days in advance.  That said, don't get frustrated if you can't initially get in to a restaurant.  Keep trying!  Reservations are often cancelled, so don't give up.  If you start at the 180 day mark, you still have 179 days to keep trying.  In addition, be flexible with your dining times.  Our typical dining plan is breakfast in our hotel room while we're getting ready for the day, a small packed lunch in the park, and a 4:30 pm dinner at a table service restaurant.  This plan has always worked well for us, especially since we have food allergies.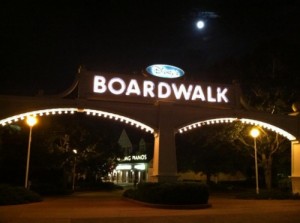 3. Stay onsite.  Period.
I know, I know … some of you veterans are grumbling and shaking your fists at me but hear me out.  If you are a first time visitor, you want to make the most out of your time at the Walt Disney World resort.  Staying onsite allows you to participate in Extra Magic Hours, where you can arrive an hour early or stay up to 2 hours after the park closes to offsite guests.  It also immerses you in the magic- you really can't beat the service, proximity, and details that each Disney resort has to offer.  When you factor in the cost of parking ($15 per day as of December 2013), and really understand that time is money at Disney, staying onsite really is a great deal.  Plus, Disney offers discounts through AAA, for veterans and regular seasonal promotions which can bring the costs down as well.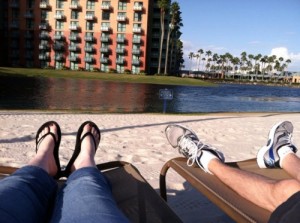 4.  Take breaks and don't push yourself too hard
There aren't enough hours in the day to do everything that you want to do at Walt Disney World.  Don't push yourself (or your family) too hard to see it all and take breaks when you need to.  I generally suggest getting to the park when it opens in the morning, stay until lunch then leave for a break.  This is when staying onsite really comes in handy!  We like to go back to the room for a nap, go for a swim, and do a little bit of laundry.  This is really refreshing and enables us to go back to the parks for dinner and evening touring.  It makes for a more relaxing and enjoyable time.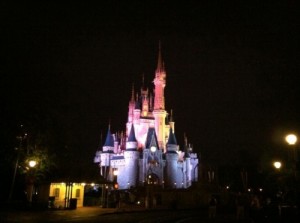 5.  Last but not least, smile!  You're at Disney!
In my mind there is no happier place on earth!!   Go with the flow, have a rough outline of what you would like to experience, and then sit back and enjoy the ride!  Take a risk – ride Tower of Terror!  Be a kid again.  There may be lines, crying children or grumpy adults, but don't let that get in the way of your fun.  Look for the details, experience the cuisine, ride the rides and take it all in!