This post may contains affiliate links for your convenience. If you make a purchase after clicking a link we may earn a small commission but it won't cost you a penny more! Read our full disclosure policy here.
Happy 10th anniversary to Mission Space in Epcot!  On August 15, 2003, Mission Space lifted off with a soft opening.  Mission Space is an attraction that mimics space travel and is probably as close as most people will get to space travel.  What's nice about this attraction is that there are two different intensity levels.  Both levels offer the same training mission, but the Orange side is a more intense experience.  The Orange Team uses a centrifuge that spins and tilts to mimic the speed and G-force during launch and re-entry.  The Green Team uses a motion simulator that leaves out the spinning and, as such, is less likely to cause motion sickness.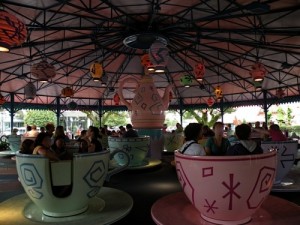 If you saw me on the Mad Tea Party in the Magic Kingdom, you would know that my choice for Mission Space would be the Green Team if I ever head that direction.
But seriously, the subject of Mission Space makes me think of other thrill rides at Disney Parks.  While I don't do well on some rides that spin me in circles, I do like other types of thrill rides.  Roller coasters are my favorite, and there good ones at both Disneyland and Walt Disney World.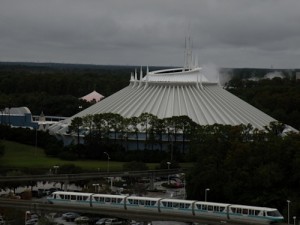 My son and I both like Space Mountain.  It doesn't matter if it is the one in Magic Kingdom or the one in Disneyland, I associate Space Mountain with classic Disney.  While Space Mountain is not the fastest roller coaster, it seems so fast due to the dark environment and the surprise twists and turns.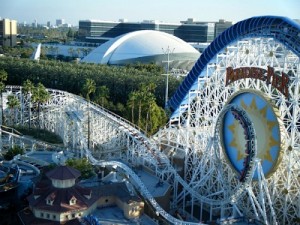 My all-time favorite Disney roller coaster is California Screamin' at Disney California Adventure Park.  While it is a steel coaster, it has all the charm of a wooden coaster with an added inversion.  It works so well with the Paradise Pier theme!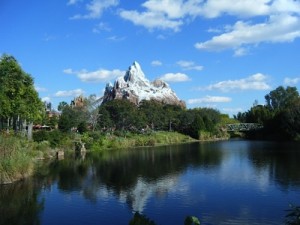 Expedition Everest – Legend of the Forbidden Mountain is another great Disney roller coaster that has what is probably some of the best theming.  Also, the backwards trek adds to the uniqueness of this ride.
The Twilight Zone Tower of Terror is available on both coasts (Disney's Hollywood Studios and Disney California Adventure Park) for that extra measure of thrill.  I remember my first ride on this attraction many years ago.  There is just so much detail throughout the ride experience that it is hard to take it all in.  There is certainly a thrill as the elevator plunges.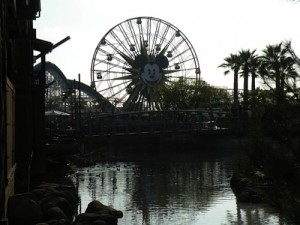 Mickey's Fun Wheel at Disney California Adventure Park may or may not be considered a thrill ride.  It definitely may not fit the normal mold of a thrill ride; however, that may depend on which type of gondola you choose.  The fixed gondolas provide a normal ferris wheel experience.  If you choose one of the inner gondolas, it will swing independently and slide back-and-forth on the inner rail.  This provides a different experience.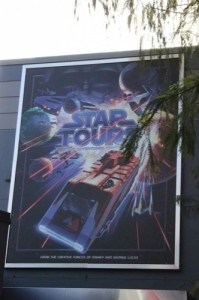 Star Tours – The Adventures Continue (Disney's Hollywood Studios and Disneyland) is a more mild thrill ride, in my opinion.  Some may not think of Star Tours as a thrill ride; however, I do look at it that way because there is an element of the unknown.  Unless a person has ridden it so many times (like my son) that he knows what happens in each possible destination, it is a surprise.  Also, it can be a jarring ride.  It is my son's favorite thrill ride, though.
Disney has such a variety of thrill rides on both coasts, and I have only scratched the surface in this post.  What is your favorite thrill ride at a Disney park?  We are discussing our favorite thrill rides over on the MFL Boards:  Walt Disney World Thrill Rides and Disneyland Thrill Rides.  Why don't you come join us?
If you would like more information on the attractions at Walt Disney World to help you choose which attractions to visit, make sure you check out https://www.themouseforless.com/walt-disney-world/parks/.