This post may contains affiliate links for your convenience. If you make a purchase after clicking a link we may earn a small commission but it won't cost you a penny more! Read our full disclosure policy here.
All of us have been on Main Street USA fighting the crowds, and trying to find a place to watch Wishes. Main Street does offer the best view for Wishes, but if you are tired of fighting the crazy crowds, and want an alternative place to watch this fantastic fireworks spectacular, I am here for you! Keep in mind this is in no particular order, and I would not try these if you have never seen Wishes before.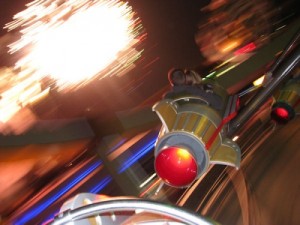 3. Astro Orbiter: This one is the hardest one to time just right, and you wont be able to see the full show this way, however the views are phenomenal. I found this one on accident one night when Astro Orbiter went off line, and had already waited 30 minutes for the attraction, so I stayed in the line and found out about this hidden gem. The views you get of not only Tomorrowland at night, but of Wishes is amazing, and a must see. Try it on your next trip.
2. Swiss Family Treehouse: This one isn't for everyone, if you are scared of heights or want a completely unobstructed view of the castle, then this isn't for you. BUT, if you are brave enough to climb to the top of this workout of an attraction, then you can get some crazy awesome views of Wishes. I have tried this last minute because I just didn't feel like facing the crowds on Main Street.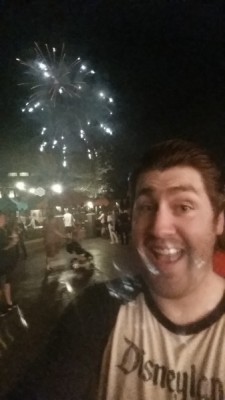 In Fantasyland near the Carousel: I found out about this spot about 3 years ago when I was rushing to get to Main Street and did not get there in time. If you stand right near the carousel in-between Mickey's Philharmagic and Pinocchio's Village Haus, you can almost get a 360 view of the fireworks. Some of the fireworks can go off so close to you that you are surprised that they don't hit you. It is hard to explain but it almost feels 3-D. (Yes I am aware we live in 3-D) Having the opportunity to change focus between Cinderellas Castle and Beast Castle makes for some very original, and up close and personal views of Wishes, that will change the way you look at this fantastic show.
The next time you are headed to Orlando for a vacation, try one of these spots and let we know your experience.
What is your favorite unique spot to watch Wishes from? Let us know in the comments!