This post may contains affiliate links for your convenience. If you make a purchase after clicking a link we may earn a small commission but it won't cost you a penny more! Read our full disclosure policy here.
Pearl Harbor was one place my husband and I both wanted to visit while on Oahu.    Contrary to my typical nature of planning things well in advance, having this trip following a Grand Gathering to Disney World and the fact that it was rather last minute left me little time for planning.   So I basically did not do any aside from our hotel.    So arriving at Pearl Harbor we were not real sure what to expect, but we were told to go early in the day as the crowds could get massive.   There was some construction going on, but we found the parking lot and arrived at the ticket area.   The lines for tickets were more of a mob and no one seemed real sure what they were in line for or what they were going to get.    So at the very least, research ahead of time what is available and decide what you would like to do!   From the National Park Service website "The memorial receives an average of 4,500 visitors per day and 1.5 million visitors annually"
Admission to the USS Arizona is free but you do need a ticket as you see a movie and then are shuttled out on a boat to the actual memorial site.
There is also a visitor center, a museum, and an interpretive walkway.
The USS Bowfin is right there as well; you can go inside a submarine and see what it was like.   Note to anyone claustrophobic, take caution!  I was able to get through this but only because it was not overly crowded.
The Battleship Missouri can also be visited with shuttle service available from the Pearl Harbor visitor site.
Combination tickets were available for the Bowfin, Missouri and the museum.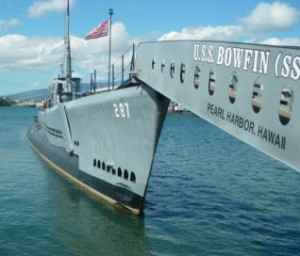 We chose to get tickets for the USS Bowfin and the USS Missouri, as well as our free tickets for the USS Arizona memorial.   We chose to do the audio tour for the Bowfin and listening to the tour did help me not think too much about where I was (see prior note about claustrophobia)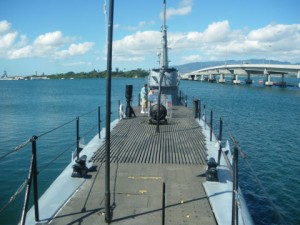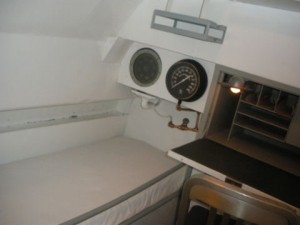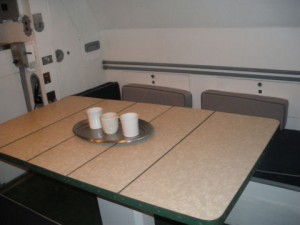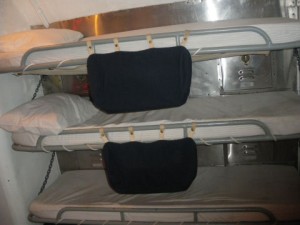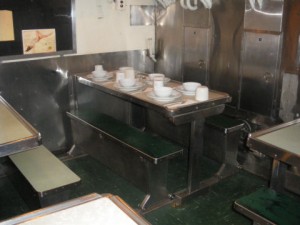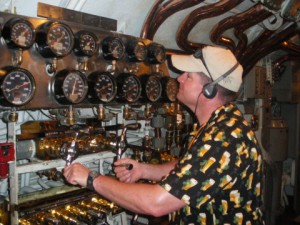 After touring the Bowfin, we walked through the interpretive area.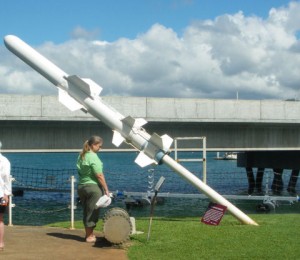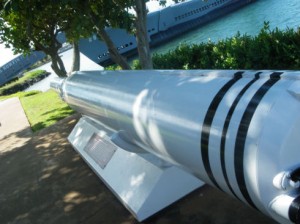 Next it was almost time for our Arizona tour.    While waiting outside the theatre I enjoyed a conversation with a nice older gentleman.  He had lived in Hawaii 30 years ago and was back for a visit and was surprised at the changes at Pearl Harbor.  It was fun to hear his memories of how the memorial was then as compared to now.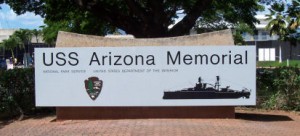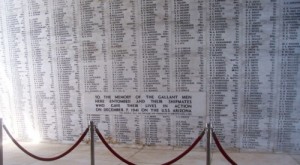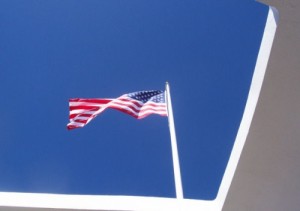 After this emotional experience, we headed to the USS Missouri, otherwise known as the Mighty Mo.   The Mighty Mo was the location for the signing of the peace treaty during World War II.   Upon arrival we had the choice of a guided tour or a self guided tour.  We chose the guided tour as I always enjoy hearing what tour guides have to say and feel it adds to the experience.    (Would you ride the Jungle Cruise without a tour guide?).    The tour was great and well worth the time, although I will admit my husband went exploring further when my energy started to run out.    Even without doing the museum, we had spent a full day here.
For further information visit the following websites:
USS Bowfin Submarine Museum and Park http://www.bowfin.org/
USS Arizona information http://www.nps.gov/valr/index.htm
USS Missouri http://www.ussmissouri.com/