This post may contains affiliate links for your convenience. If you make a purchase after clicking a link we may earn a small commission but it won't cost you a penny more! Read our full disclosure policy here.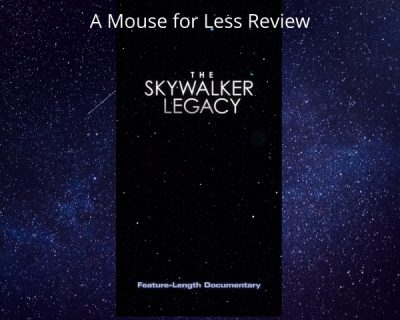 Now streaming on Disney +
For me, Disney and Star Wars have always been inexorably linked. This is probably because both entered my life at about the same time. I was 5, going on 6, when I first visited Walt Disney World. And I was 6, going on 7, when I went to the movie theater with my parents and saw a brand new film called Star Wars. (Nowadays, you know it as Star Wars: A New Hope.)

These two things became my primary childhood obsessions. So much so that when I realized that my beloved Star Wars was NOT a Disney film, I was confused. Weren't ALL good movies made by Disney?
Star Wars: Galaxy's Edge
It wasn't until I was all grown up with a family of my own that the link between Disney and Star Wars became formal. Now, there is plenty of Star Wars content on Disney+.

On May 4th, Star Wars: The Rise of Skywalker arrived on Disney + to much fanfare. I had seen the film in the theaters and thoroughly enjoyed it, but wasn't in a rush to watch it again.

However, one of my friends posted on Facebook about a feature-length documentary that was listed under "extras" along with the film. It's called The Skywalker Legacy and I couldn't wait to see it.

The documentary is primarily about the making of The Rise of Skywalker, but it does a great job of exploring its relationship to the entire Star Wars film library, including not only the first two films in this trilogy, but also the original trilogy and the prequel trilogy.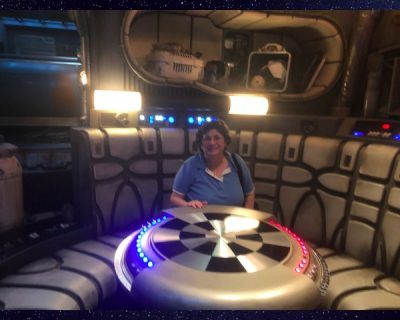 Millenium Falcon: Smugglers Run
In fact, the very first scene of the documentary shows behind the scenes footage of eager Star Wars fans who have traveled for miles to try to get a glimpse of a scene being shot – in 1982. That's right, these fans were straining to get a glimpse of the Sarlaac pit from Return of the Jedi, the film I had anxiously awaited for three years since hearing Yoda mutter "No, there is another."

I have seen quite a lot of behind the scenes footage and interviews from the Star Wars films over the years, but I have not previously seen a single frame of what I saw in this documentary. It was a fresh look of an American classic.

Sprinkled throughout the documentary are interviews with the people who brought this iconic series to life, both those who appear on screen and those who work their magic off screen. From watching the obvious camaraderie between Oscar Isaac and John Boyega, hearing Daisy Ridley and Adam Driver talk about their character's arcs, and watching J. J. Abrams gush excitedly about getting to work with John Williams again, you will definitely gain a new appreciation for this series. Even more impressive is learning about the people who often get overlooked: the second unit director, the stunt coordinator, and the visual effects supervisor.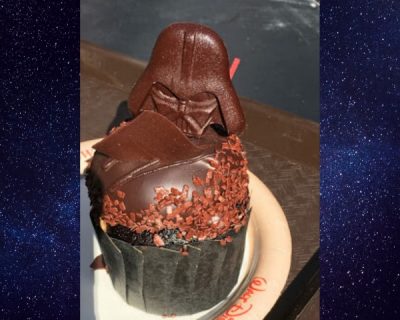 cupcake from the Backlot Express
But for me, the most poignant interviews were with the original cast. We get to see footage of interviews with them during the making of the original trilogy, and then see them as they were filming the latest entries in the series. Hearing their perspectives on their characters is mesmerizing.

In short, The Skywalker Legacy is well worth its slightly-over-two-hour running time for anyone who has ever felt swept away by the story of the Skywalkers in that galaxy far, far away…
Have you caught The Skywalker Legacy on Disney+? What did you think? Share in the comments or on Facebook or Twitter!
Did you like this article? Make sure to share it with your friends! Check below for easy ways to share!  
Want to visit a Disney Destination? Contact The Magic for Less Travel for more information and a free, no-obligation quote.

Incoming search terms:
https://www themouseforless com/blog_world/the-skywalker-legacy-a-mouse-for-less-review/