This post may contains affiliate links for your convenience. If you make a purchase after clicking a link we may earn a small commission but it won't cost you a penny more! Read our full disclosure policy here.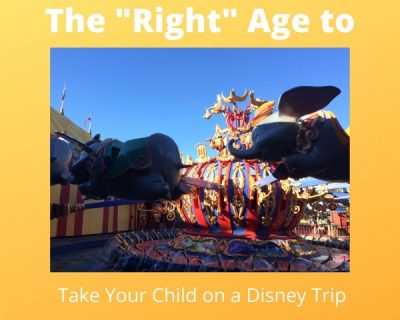 Dumbo, the Flying Elephant
"My child is (blank) years old. Is that a good time to take him/her on a Disney trip?" It's one of the most asked questions we see in our Mouse for Less Facebook group. And the answers to that question are never straightforward. For every "Yes, definitely," there will be a "No, not really."

The truth is, there is no magic number that is the perfect age to take a child on a Disney trip. There are pros and cons to each age. Here, I break down my thoughts on taking your child on a Disney trip during different stages of childhood.
INFANTS AND BABIES


We took a two-day Disneyland trip for my daughter's first birthday. Some people were surprised by our decision. "But she won't remember it!" they exclaimed. Sure. But her father and I do!

Babies are super portable, and if you are willing to tour the parks working around their nap and food schedule, you can have a lot of fun. No, you won't be able to go on anything with a height requirement unless you use the rider swap option. But any of the slow-moving, child-friendly rides are fair game. My daughter was fascinated by it's a small world, and gleefully grabbed both Mickey and Minnie's noses when she met them.

Of course, this kind of a trip only works if you carefully watch your child and make sure you feed him when he's hungry and put her down for a nap when she's tired. Otherwise, you'll find yourself with a super-cranky baby, and no one in your family will enjoy that!


TODDLERS AND PRESCHOOLERS


When my daughter was a toddler, we had annual passes to Disneyland and went once a month. She was four when we took her to Walt Disney World for the first time. And she had a fabulous time in both locations. Remember that children under three do not need a park ticket, so you won't break the bank on ticket prices. Once again, you won't be able to ride the thrill rides unless you use the rider switch option, but all those attractions with no height restriction are yours to enjoy.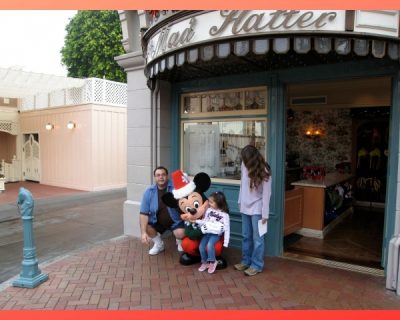 Outside the Mad Hatter
Just like traveling with babies, travelling with toddlers and preschoolers can only work if you are willing to watch their cues and make sure you stop what you're doing to feed them when they're hungry and get them to sleep when they're tired. Unlike babies, these kids are bigger, more mobile, and also not shy about letting you know when they're unhappy. And even if your child has outgrown his or her stroller, the massive amount of walking you're going to do will probably tire them quickly. This is why I recommend Disneyland over Walt Disney World for this age group: The entire area is smaller and you'll do less walking to get from place to place. 


ELEMENTARY SCHOOL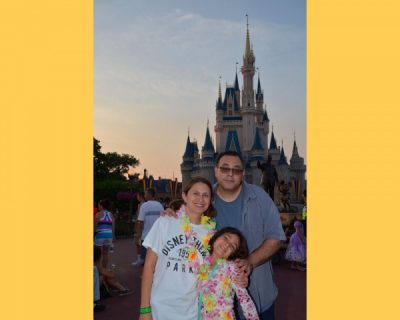 Cinderella Castle
Most people will tell you that this is the dream age to take children on a Disney trip, especially Walt Disney World, because they will be old enough to stay up later without completely conking out. Depending on how tall they are, they will probably be able to meet most height requirements, and can handle pretty aggressive park-touring much better than a baby, toddler or preschooler.

But of course this brings up the "to take them out of school or not" discussion. Many parents (mine included!) take their children out of school in order to have a Disney trip when the parks are not as crowded. Others (like me) have children in very strict school districts where unexcused absences are taken very seriously. In the end, this is a very personal decision that each parent has to make for their own family.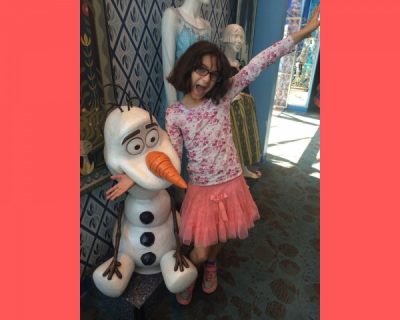 MIDDLE SCHOOL AND HIGH SCHOOL


At this age, some kids might roll their eyes at the thought of meeting characters or riding Dumbo, while others still feel very much like a kid at heart, especially if they've grown up visiting Disney parks. Kids this age are certainly going to meet the height requirements on all the rides. They can also stay up much later, although getting high schoolers out of bed in time to make rope drop can be challenging!

But at this age, it's even harder to take kids out of school. Even during middle school, tests and exams carry more weight, and for high schoolers, they're already thinking about college applications and AP exams. Even parents who wouldn't blink an eye pulling their child from second grade might have second thoughts about doing the same with their 11th grader.
In the end, I have enjoyed trips at pretty much every age, and I've watched my daughter do the same. There is no set answer to this question. The most important thing is to think about your child's temperament, your family's touring style, and what you hope to get out of your vacation. In the end, you are the best person to decide when it's time to take your child on a Disney trip.
What are your thoughts? Is there a right age to take your child on a Disney vacation? Share in the comments or on Facebook or Twitter!
Did you like this article? Make sure to share it with your friends! Check below for easy ways to share!  
Want to visit a Disney Destination? Contact The Magic for Less Travel for more information and a free, no-obligation quote.