This post may contains affiliate links for your convenience. If you make a purchase after clicking a link we may earn a small commission but it won't cost you a penny more! Read our full disclosure policy here.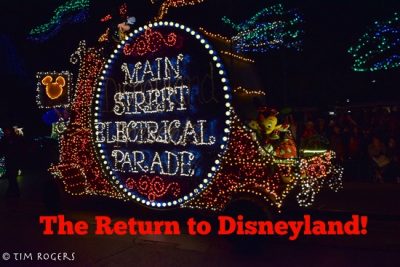 "Ladies and gentlemen, boys and girls! Disneyland proudly presents our spectacular festival pageant of nighttime magic and imagination. In thousands of sparkling lights, and electro-synthe-magnetic musical sounds: the Main Street Electrical Parade!"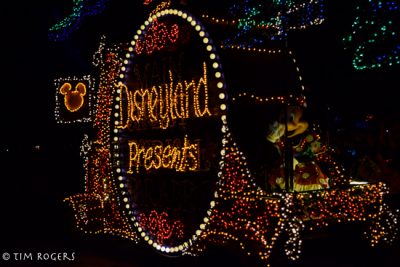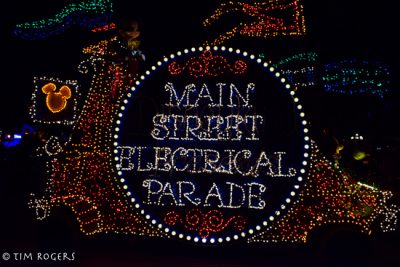 Since 1972, that announcement has let Disney fans across the world know that the fun was about to arrive and they were about to get their Baroque Hoedown on. The parade began in Disneyland, before traveling to Walt Disney World, Tokyo Disneyland, Disneyland Paris, and Disney's California Adventure, and until this year had not been seen in Disneyland for over 20 years. Because of that, its limited run return to Disneyland this year (now until August 20) is an event they are making a big deal about.
That might actually be an understatement.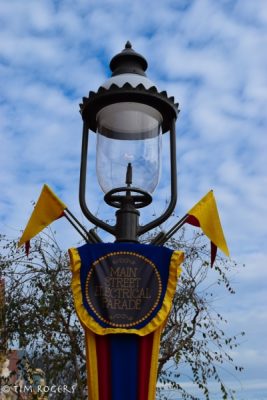 Now, being a regular visitor to Walt Disney World over the past few decades, I've seen the Electrical Parade plenty of times, but the atmosphere around Disneyland in relation to the return of this parade was absolutely amazing.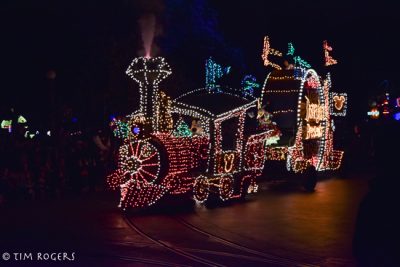 This iteration of the parade seems to include all of the pieces from the past, starting with Goofy, Mickey, and Minnie on Casey Jr. and including Alice in Wonderland, Pinocchio, Cinderella, Pete's Dragon, and Snow White before the patriotic finale.
During our trip to Disneyland in February, we wanted to make sure to see the parade, and get a decent spot to view it. Each day we were there (which were all during the week), we saw people lining up for spots on Main Street at least as early as 4:00 p.m., and probably even earlier than that (for an 8:00 p.m. parade).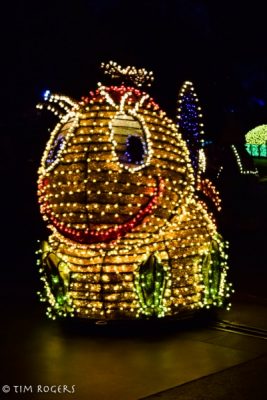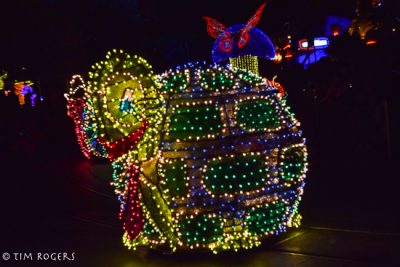 We were actually able to get a quite good spot with only about an hour of waiting time, during which we were able to eat dinner. This spot was near the hub where the parade pivots down Main Street directly behind the benches they move to the edge of the street, so we were guaranteed a view over the people in front of us.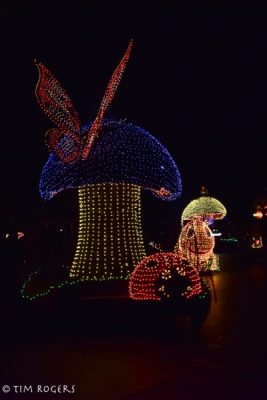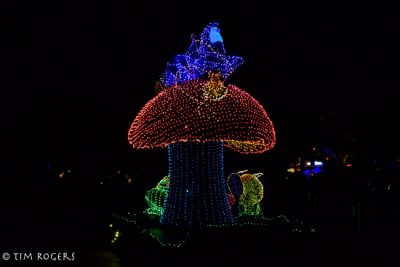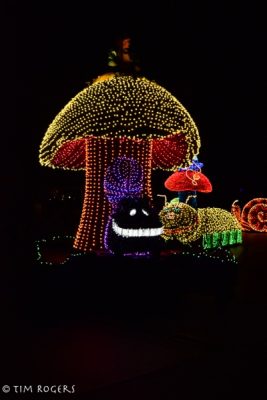 The parade itself also looked great. We both commented on how bright it was and on effects we didn't remember seeing before.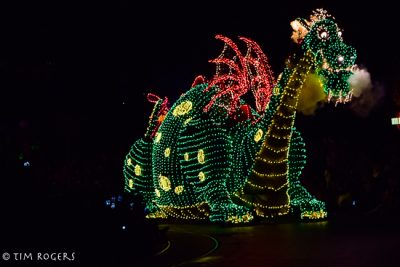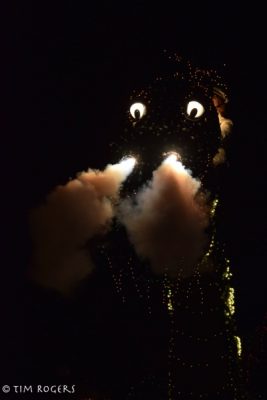 It is entirely possible nothing was truly different and the excitement and environment around the parade was subconsciously making it seem better. Either way, it was highly enjoyable.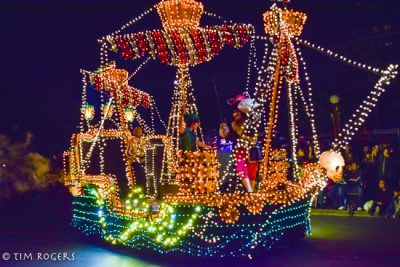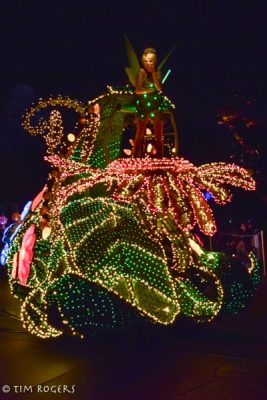 So if you have the opportunity to head to Disneyland before the official start of summer, definitely check out the Main Street Electrical Parade, even if you have seen it before. But be warned, you'll be humming for at least a few days afterward.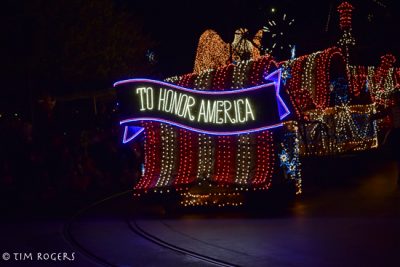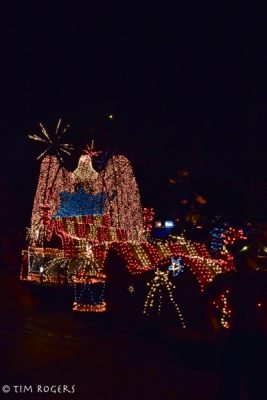 Do you love the Main Street Electrical Parade? Share your favorite memories in the comments!
Did you like this article? Make sure to share it with your friends! Check below for easy ways to share!