This post may contains affiliate links for your convenience. If you make a purchase after clicking a link we may earn a small commission but it won't cost you a penny more! Read our full disclosure policy here.
Are you considering a stay at one of Walt Disney World's fabulous All-Star resorts but cannot decide which one to visit? For sports fans and Disney enthusiasts, staying at All-Star Sports resort is a remarkable choice with many benefits.
First of all, All-Star Sports is an excellent resort choice because, although it is not themed after Disney movies, it still incorporates Disney characters into its design. For example, an entire story shown through character models is told in the tennis section. On the tennis court, Donald Duck's nephews', Huey, Dewey, and Louie, are playing a game of baseball. Donald, with his entire body reflecting his anger, is holding a tennis racket, wanting to play his sport. Also, at the baseball pool, Goofy is standing on a platform in the position of a pitcher. These sports-themed Disney character models are exciting for both children and adults alike. I like this aspect of All-Star Sports best because it combines some of my favorite sports and teams with the Disney characters that everyone enjoys.
Another reason that Walt Disney World's All-Star Sports is a great choice for visitors wanting to stay at a value resort is its convenient location within the All-Star resorts. The buses to these resorts stop by Sports first allowing guests to have the best seats for their pick-up and to return to their resort first after a long day at the park. Additionally, guests can easily walk over to the pools of other All-Star resorts from their location, gives them a wider variety of pools from which to choose and visit for a refreshing swim.
In addition to the other benefits mentioned, the All-Star Sports resort tends to have smaller crowds, allowing for fewer people at the bus stops, at the food court, and in the pool. Disney World guests appreciate minimal crowds and wait times.
Staying at Disney World's All-Star Sports resort costs a little less per night than its neighboring resort, All-Star Movies, and two other value resorts, Pop Century and Art of Animation. This price difference means a great deal to families trying to minimize costs, but still have an exciting vacation.
All-Star Sports resort is a marvelous value resort at which to stay on one's vacation to Walt Disney World. Its benefits, including its small crowds, its low prices, its great location among the All-Star resorts, and its way of incorporating Disney into sports, add to the splendor of this incredible resort.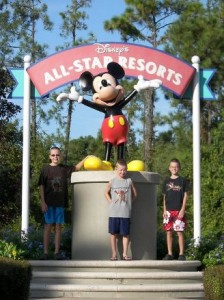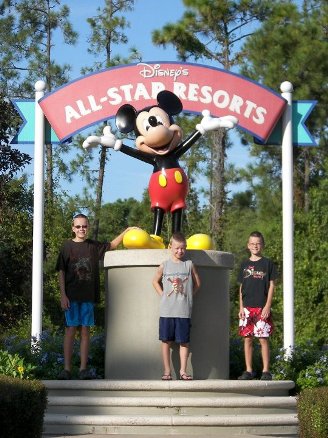 Incoming search terms:
advatages of all star sports