This post may contains affiliate links for your convenience. If you make a purchase after clicking a link we may earn a small commission but it won't cost you a penny more! Read our full disclosure policy here.
The Morocco pavilion in Epcot is a favorite of my family. The detail and authentic feel of this area is without equal. Once you've entered through the archways, the rest of World Showcase disappears. The alley ways wind around so far that you feel as if you are in an actual Marrakech market. Morocco also offers the unique opportunity to get an authentic Henna Tattoo. For my teenage daughter, this has been a must-do each time we visit.  The finished product lasts about a week, so we tend to get the tattoo at the end of the trip so it's still a visible "souvenir" when we return home. I can tell you that the cool factor here is very high!
The Art of Henna is located just to the left of the Gifts of Morocco shop, near the stage area for Mo Rockin'. Artists are on hand daily from 1:00pm-9:00pm, but this is Disney so things are always subject to change.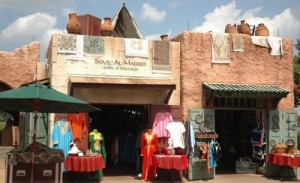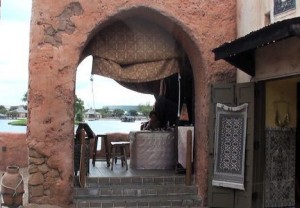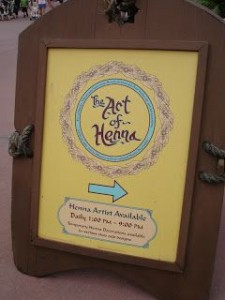 The Art of Henna has a large book of designs to choose from. The cost of your tattoo will depend on how elaborate your selection is. The artists can do anything from a simple bracelet design to an elaborate back piece. Once you have chosen from the book, the henna artist will freehand your design. It's amazing how skillful they are. Once the piece is finished they sprinkle it with some glitter to give it a little bling while you wait for it to dry. As it dries, the dark henna will flake off leaving a lighter stain on the skin.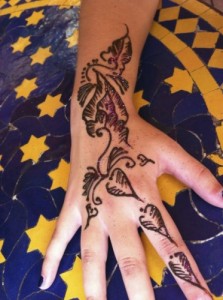 Getting the henna tattoo can also be a a great opportunity to have a one-on-one conversation with a cast member. On one of my daughter's visits we learned so much about the culture in Morocco and the meaning behind the Henna Tattoo. She shared that traditionally, this is done on the palms of a bride and her wedding party. The bride is to do no labor in her new home until the henna wears off!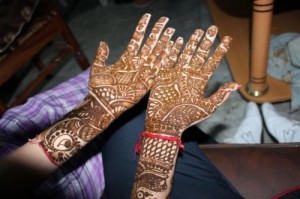 Getting a henna tattoo  could be a nice treat for a teen who feels too old for face painting or for someone who wants to try a tattoo without a long commitment or scary needles! The next time you are exploring Morocco, consider the Art of Henna.
Incoming search terms:
https://www themouseforless com/blog_world/the-art-of-henna/
Disney henna Designs
https://www themouseforless com/blog_world/the-art-of-henna/#:~:text=The Art of Henna is are always subject to change &text=The Art of Henna has of designs to choose from