This post may contains affiliate links for your convenience. If you make a purchase after clicking a link we may earn a small commission but it won't cost you a penny more! Read our full disclosure policy here.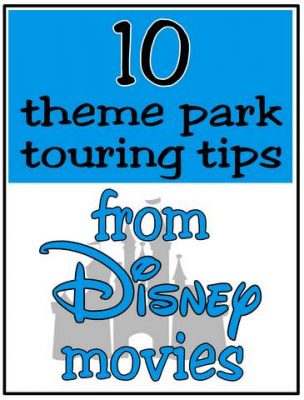 If you're a big Disney fan, you might start feeling like your life imitates your favorite films. Put that knowledge to work for your vacations by using these 10 theme park touring tips from Disney movies.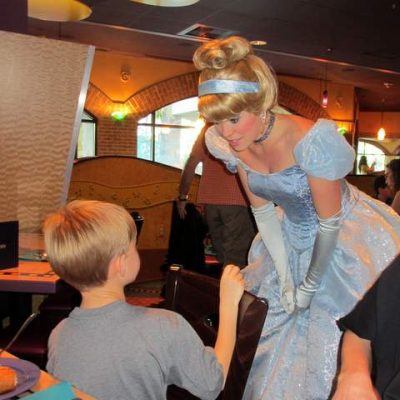 1. A dream is a wish your heart makes — Cinderella. It all starts with the dream of traveling. Whether it seems far away or just around the riverbend, you'll have to begin by forming an idea of what you want your vacation to look like — special event, multi-generational, relaxed, luxurious. Start with an idea of what you want to get out of your Disney trip and build around it.
2. I can go the distance — Hercules. If you haven't been to Walt Disney World before, you should know that it is enormous. Fantastic, but enormous. Prepare your family with good shoes, lots of walking, and the concept that you won't get to do everything the parks offer. (That's how they get you to come back!)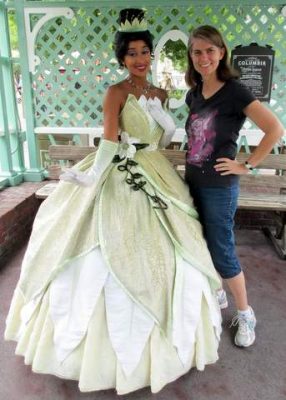 3. I'm almost there — The Princess and the Frog. After months or years of planning, you're down to the home stretch. Select FastPasses, make a countdown calendar, check your park hours, buy cute matching shirts. Consider watching a few Disney movies (or even the planning DVD) to get you in the mood for the Mouse!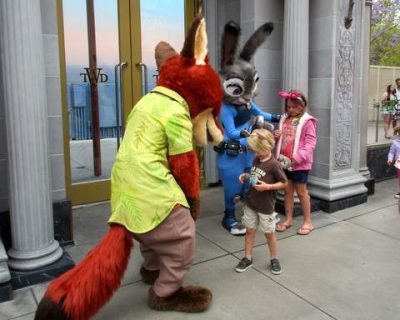 4. I want to try everything — Zootopia. We made it to the park, now where do we go first? Whatever the level of planning you like to do, have a first step so you aren't stuck negotiating with your family on Main Street over which way to go. And make a point to sample something new — a roller coaster you've been nervous about, a new restaurant, a different resort, or a tour. You might find a new favorite.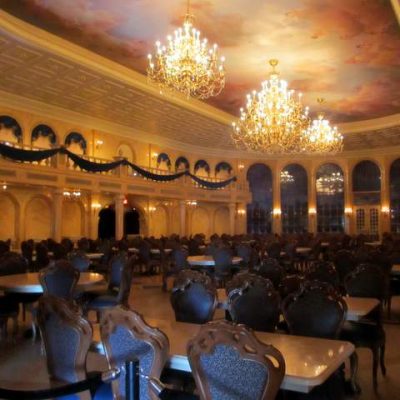 5. Be our guest — Beauty and the Beast. Disney has welcomed you in to enjoy all the parks and resorts have to offer. How would you act in your friend's house as a guest? You can let someone have your seat on the bus, thank a Cast Member, follow directions, and throw away your trash. All of these will make the atmosphere more pleasant for you and the other guests.
6. Let it go — Frozen. Even in this magical place, something will go inevitably go wrong. An attraction will be closed, it will rain, someone will get sick, someone else will have a meltdown. After all of that careful planning, you'll have to give up something that seems to matter. Let it go and enjoy what you are doing at the time. Most of my best Disney memories aren't the big "wow" events but the little moments together.
7. You'll be in my heart — Tarzan. Along with trying something new each trip, make sure to make room for sentimental favorites. If your family tradition is riding Pirates of the Caribbean first, then do it, no matter what a computerized touring plan would tell you. If a trip doesn't feel perfect until you have a churro, then eat one. Or a few. Take an updated version of a favorite picture; drive your kids crazy singing along on "it's a small world."
8. A very merry unbirthday to you — Alice in Wonderland. There's always something to celebrate, and Disney is the place to do it. Whether is a first visit or graduation, an anniversary or a new start, Disney is great at recognizing your milestones. Have it marked on your reservation what you are celebrating, and see what pixie dust appears.
9. I'm so rumbly in my tumbly — Winnie the Pooh. Eating right is important or your overall health, but this is a vacation! Live a little and indulge in something sweet or savory – your stomach will tell you what it needs. Each park has a candy store with mouth-watering options, and the ice cream selection ranges from the humble Mickey bar all the way to a Kitchen Sink.
10. When can we do this again? — Wreck-It Ralph. Eventually you will have to go home to normal life. The buses you see around town won't be taking people to a theme park, the line at the post office doesn't have FastPass, and there are many fewer Hidden Mickeys. Write down your memories and start planning the next trip. You'll find a way!
You will get a lot of good advice while planning, but be sure to hum a few bars of your favorite songs and use these touring tips from Disney movies!
What other park touring tips come from Disney movies? Share your suggestion in the comments, or on Facebook or Twitter.
Did you like this article? Make sure to share it with your friends! Check below for easy ways to share!