This post may contains affiliate links for your convenience. If you make a purchase after clicking a link we may earn a small commission but it won't cost you a penny more! Read our full disclosure policy here.
Run ragged and pressured to endure a blistering pace, many seniors just concentrate on surviving the Magic Kingdom than enjoying it. The Magic Kingdom has much to offer and there is no reason to dispatch the young folks to tour on their own.
However, be aware that, Walt Disney World is not the perfect place for a little bonding and togetherness between little tykes and grandparents. Disney World can send children into system overload no matter who accompanies them and grandparents are not immune to the demanding and exhausting touring of the parks.
This being said, a great time can be had by all if you plan ahead. Before you go learn all about the different Magic Kingdom rides. If you are not sure what to expect check out YouTube videos of each ride for an insider look on what to expect. Ready? Set? Go!
Start out smooth and easy 
Peter Pan's Flight: the ride is superbly designed and absolutely delightful, with a happy theme. It is a relaxing ride and there's nothing here that will jump out at you or frighten the grandkids.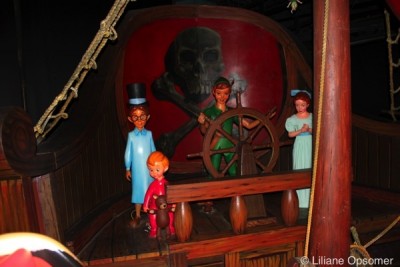 It's A Small World: Small boats carry you on a tour around the world, with singing and dancing dolls showcasing the dress and culture of each nation. Only worry here is that there's no escaping the brain-numbing tune. Just when you think you've repressed it, the song will resurface without warning to torture you some more.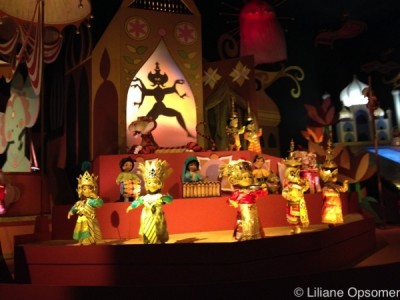 Enchanted Time with Belle: This is multi-scene Beauty and the Beast experience at the New Fantasyland that takes you into Maurice's workshop, through a magic mirror, and into beast's library, where the audience shares a story with Belle. Encourage your grandchildren to volunteer for parts in the play inside the library. Either way Enchanted Time with Belle is a sweet experience and not frightening in any way.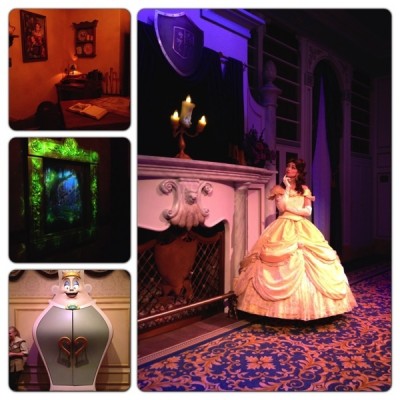 Dumbo the Flying Elephant: This is a tame, happy children's ride. An absolute must for very young children. The attraction's capacity has doubled with the addition of a second ride—a clone of the first, reducing the long wait considerably. If you do find yourself with a wait, Dumbo also has a system, similar to restaurants, where you are handed a pager that will let you know when it is time to ride. In the meantime a playground inside a circus tent offers, air-conditioned, activities for small children, and benches for you to relax.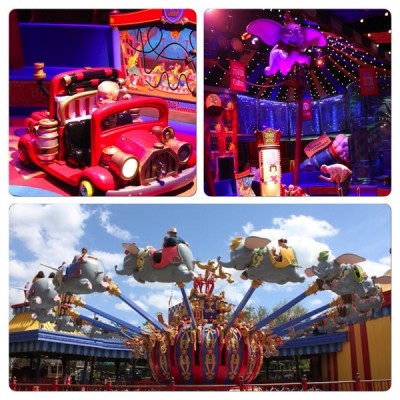 The Manny Adventures of Winnie the Pooh: This attraction is sunny, upbeat, and charming without being saccharine. You ride a hunny pot through the pages of a huge picture book into the hundred-acre Wood, where you encounter Pooh, Piglet, Eeyore, Owl, Rabbit, Tigger, Kanga, and Roo as they contend with a blustery day. Pooh is a perfect test to assess how your very young children will react to indoor (dark) rides.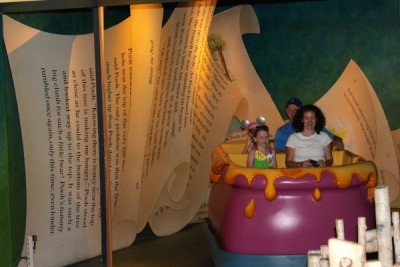 Cranking it up a notch 
Pirates of the Caribbean: This indoor ride cruises through a series of sets depicting a pirate raid on a Caribbean port. It's been a favorite for decades, but with the release of Pirates of the Caribbean: The Curse of the Black Pearl (2003), Pirates of the Caribbean: Dead Man's Chest (2006), Pirates of the Caribbean: At World's End (2007), Pirates of the Caribbean: On Stranger Tides (2011), and the upcoming Pirates of the Caribbean: Dead Men Tell No Tales (2017), its popularity has soared to new heights.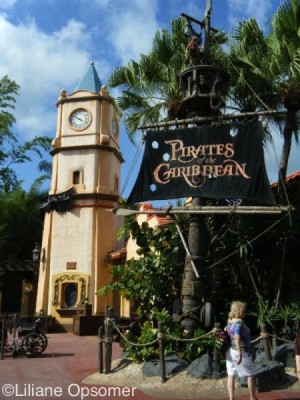 The Haunted Mansion: Don't let the apparent spookiness of the old-fashioned haunted mansion put you off. This is one of the best attractions in the Magic Kingdom and it's not scary, except in the sweetest of ways. It will remind you of the days before ghost stories gave way to slasher flicks.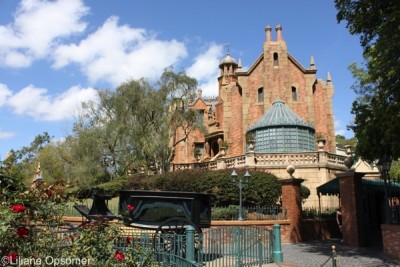 Seven Dwarfs Mine Train: Now you are getting adventurous. This mild roller coaster ride is geared to older grade-school kids who've been on amusement park rides before. There are no loops, inversions, or rolls in the track, and no massive hills or steep drops; the mine train's trick is that your ride vehicle's seats swing side to side as you go through turns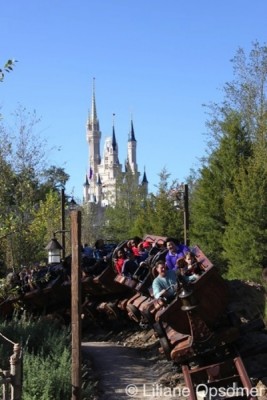 Your feet will thank you
Walt Disney World Railroad: When you need a break, take the full-circuit ride. It will give you and your feet 20 minutes of rest. Remember that only folded strollers are permitted on the train, so you can't board with your rented Disney stroller. You can, however, obtain a replacement at your destination.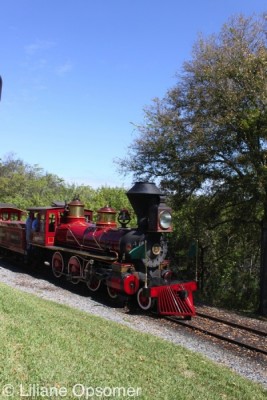 Tomorrowland Transit Authority PeopleMover: There is rarely a line, and the ride is ideal for taking a break. It's also a great way to see Tomorrowland. We recommend you ride once during the day and again at night. The route gives a sneak preview of Buzz Lightyear's Space Ranger Spin, and you can check on those screams emanating from Space Mountain.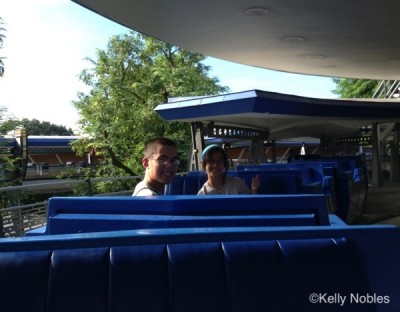 Touring the Magic Kingdom can be a magical experience for all. For more tips about traveling with kids, pick up The Unofficial Guide to Walt Disney World with Kids. The book offer lots of tips for successful touring of the Magic Kingdom and any of the Orlando theme parks.
We would love to hear from as many grandparents as possible.  What was your experience? Share your tips with us.
Incoming search terms:
https://www themouseforless com/blog_world/ten-best-rides-grandparents-kids-magic-kingdom/
mirror ride where kids perform in magic kingdom
rides for grandparents at disney