This post may contains affiliate links for your convenience. If you make a purchase after clicking a link we may earn a small commission but it won't cost you a penny more! Read our full disclosure policy here.
One of my all time favorite hobbies aside from vacationing at the Walt Disney World Resort is photography.  Just like a Disney Imagineer tells a story, I enjoy telling the tale of our Disney vacations through the lens of my digital camera.
Most families have the obligatory shots of mom, dad and the kids in front of Cinderella's Castle at the Magic Kingdom, in front of Spaceship Earth at Epcot, or posed with Mickey Mouse at a character breakfast.  While those photos surely capture the essence of any Disney vacation, the texture and depth of the story can be told in greater detail with a just little more creativity, thus enhancing the story of your vacation.
It all starts before you leave home!  Photograph your packed minivan full of luggage or your kid's excitement as they await to board the plane at the airport gate.  Shoot points of interest along the journey whether it's by plane, train or auto and be sure to include your family in photos that aren't staged as those pictures often capture the best magic.  Ensure to have a non driver snap the main entrance gate as it's the official start now of your vacation!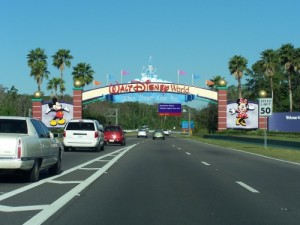 Plan to photograph your arrival and the excited looks of amazement as you pass through the entrance gates to the Walt Disney World Resort.  Capture the astonished look of awe as your family enters Disney's Wilderness Lodge Lobby for the first time.  Staying at Disney's Beach Club Resort instead?  Art The Greeter will meet you upon arrival, and he's a great Cast Member to photograph your kids with as they trade pins with him.  Remember it's that unstaged photo that truly captures the story!
As you begin to tour the parks, certainly photograph the icons in each park, but try focusing on different angles and the rich architecture that each park offers.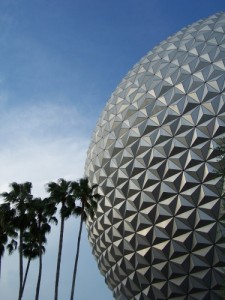 Adjusting your shutter speed or turning your flash off will often create some neat effects to your Disney photos.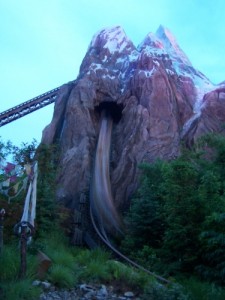 Trick photography in the parks is also a great story telling technique!  Have you ever had your family "hold up" the monorail track, place Spaceship Earth in the palm of their hands, wear on their heads the crowns in the Snow White queue or pull the sword from the Stone?
Flash photography isn't permitted often in many attractions, but many digital cameras have settings that enable you to photograph attractions while on them.  Brave souls like me will secure camera straps and shoot children laughing, screaming and enjoying attractions such as Big Thunder Mountain Railroad and Test Track!
And don't forget about mealtimes!  Dining is a major part of the Disney experience – have you ever photographed your meals before digging in?  Desserts make for especially fun photos – especially the before shot and after!  You may get odd looks from the table next to you, but you'll have a story about your mealtime that lasts longer than the calorie intake.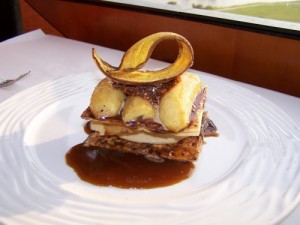 The best rule of thumb is that almost nothing is off limits in photographing your Disney story!  In today's digital age, memory sticks and cards holding upwards of 5000 photos were meant to be filled up.  You pay for your magical Disney vacation just once, but the story you tell in your photographs make for lifelong keepsakes and memories of your experience!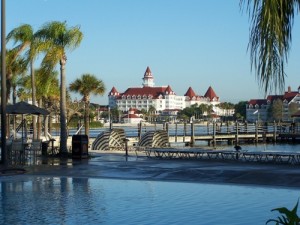 Incoming search terms:
steve baker walt disney world