This post may contains affiliate links for your convenience. If you make a purchase after clicking a link we may earn a small commission but it won't cost you a penny more! Read our full disclosure policy here.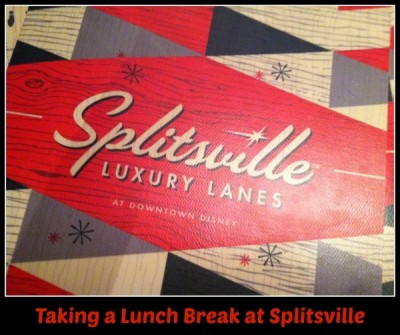 (photo by: Rikki Niblett)
New and exciting things are popping up at Disney Springs almost constantly these days and with all the changes, it is easy to overlook some of the old favorites. If you are looking for something the whole family can enjoy, Splitsville is a great option.
I have been to Splitsville before, but never had the chance to eat there so I thought it was about time to give it a try. Splitsville has an outdoor bar and dining area as well as a dining area inside. There is also a full bar inside and two levels, both with multiple lanes for bowling. The decor is just what you would expect at a classic bowling alley.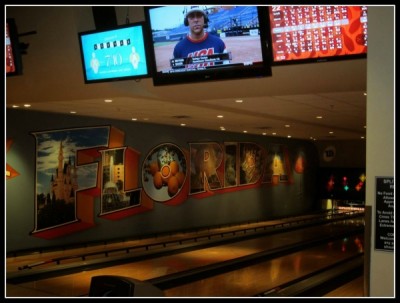 Lots of lanes for family bowling (photo by: Rikki Niblett)
The menu, however, is far more extensive than what you might find at your local bowling alley.  It is quite diverse and includes pizza, burgers, salads, rice bowls, and wings. They even have sushi on the menu!  My first thought when I saw this was, "Really? Sushi? In a bowling alley?" It may have seemed out of place to me, but it was a big part of the menu. So, if you are looking for something other than your usual sports bar type food, it is available.
I had a hard time choosing because it almost seemed like there were too many options. I finally settled on the Blackjack chicken sandwich. When my sandwich arrived, I was a little surprised because I was expecting a whole chicken breast. Instead the chicken was sliced into small pieces. This was not bad by any means, it just wasn't what I expected. The sandwich also had some of my favorite toppings: cheese, bacon, avocado, and an avocado ranch dressing. It looked delicious.
This sandwich had all the right elements, so I was surprised and disappointed when I discovered that it was, well, sort of bland. I was expecting it to be packed with flavor, but it just wasn't. It was good, just not on par with what I have come to expect from many other Disney restaurants.
The sandwich was served with fries and these too, were just ok. They were cooked well with just the right amount of crunch, but they would have been better with some kind of seasoning. This of course, did not stop us from covering them in ketchup and eating them all!
Everyone in my party ordered different things and they all had similar feelings on their lunch, it was good, but not the best meal available at Disney Springs. From the sliders to the sushi, we all agreed that our meals were average.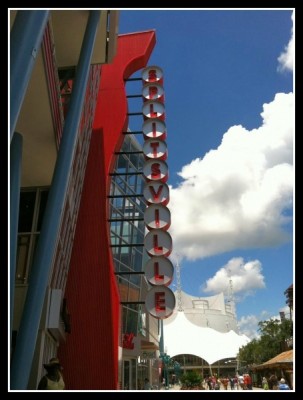 Family-friendly food and fun (photo by: Rikki Niblett)
I still think Splitsville is a good destination for some classic, family fun. I will certainly be back, but maybe just to bowl next time.
Have you been to Splitsville? What did you think? Let us know in the comments!