This post may contains affiliate links for your convenience. If you make a purchase after clicking a link we may earn a small commission but it won't cost you a penny more! Read our full disclosure policy here.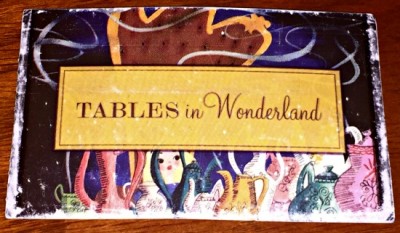 If you are a fan of the Walt Disney Company and you missed the recent news regarding the price increases and restructuring of annual passes at both Walt Disney World and Disneyland, you might have been sleeping under a rock. It seems that every Disney Parks fan is talking about the annual pass (AP) changes and what it means for them! However one of Disney's recent announcements seems to have been lost in the AP shuffle – the price increase on the Tables in Wonderland card.
Tables in Wonderland (TIW) is a dining discount card available for purchase only to Disney Vacation Club (DVC) Members, Annual Passholders (AP), and Florida residents. The card is valid for a rolling 12 months. Previously the card cost $100.00 for DVC/AP and $125.00 for Florida residents. With the recent Annual Pass restructuring, the price of TIW increased by $50.00, to $150.00/$175.00, a 50% increase for DVC/AP, and 40% increase for Florida residents. Before we give our opinion on whether it's still worth it to the purchase the TIW card, let's go over some of its benefits.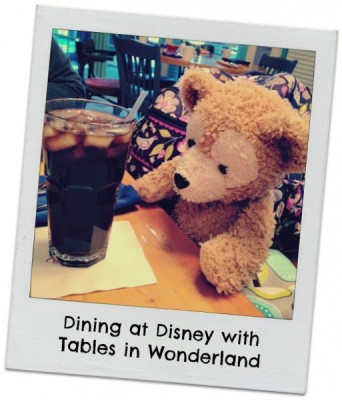 Tables in Wonderland provides a 20% discount on food and beverages (including alcohol) at select Walt Disney World restaurants (see current list below). The discount is good for up to ten guests, but the TIW cardholder must purchase the entire meal in order for the discount to be applied to the entire party. When using the TIW card, an automatic 18% gratuity will be applied to the bill, regardless of your party size. You are always free to include additional gratuity for exceptional service (or if you generally tip more than 18%), and if you feel that the service was not up to par, you have the option of asking a manager to reduce the gratuity amount that was auto-applied.
Although most of the restaurants that accept TIW are table service, there are also a select few counter service restaurants where the card is accepted. The 18% gratuity is not applied at these counter service locations, although the discount remains 20% off, making these restaurants great money-saving options!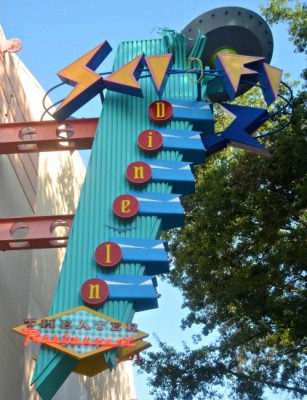 In addition to the 20% off dining discount, complimentary valet parking is available when using the TIW card to dine at Walt Disney World Resorts. After your meal, simply show the parking attendant your receipt and TIW card, and the valet fee will be waived. The free valet parking does not include gratuity, and is not valid for all day parking; you must collect your vehicle within 2 hours of finishing your meal in order for the fee to be waived. Cardholders are also eligible to receive invitations to special events, although these special dining events occur infrequently, and often cost a premium.
Sounds pretty good doesn't it, so what's the catch? In our opinion, there are two major downsides to the card – the first and most obvious being the price increases. The recently announced upcharge isn't the first price increase to TIW in recent memory, and it's also the biggest. Let's analyze the impact of this increase from the point of view of a DVC member and/or AP holder.
Previously when TIW cost $100.00, you had to purchase $500.00 worth of food and drinks at select Walt Disney World restaurants to break even. Any money spent above that $500 would result in savings. For instance, if you typically spend $1,000 per year on dining at Disney, the TIW program would have saved you $100. Now with the 50% increase, you have to spend $750.00 on dining in order to break even. Using the previous example of $1,000 a year spent on dining, our savings has been reduced to $50. Depending on how frequently you visit and your family's dining habits, the price increase has made it much more difficult to get value out of the card, and for some it might be difficult to break even on the TIW purchase.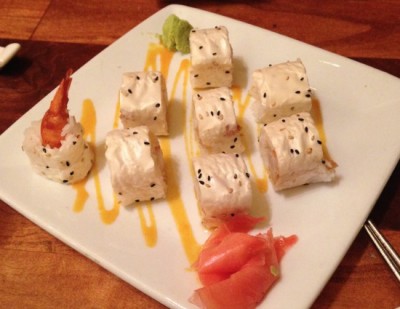 The second major downside to purchasing TIW are the extended block-out dates that were added to select popular restaurants over the past few years. Popular holidays such as Easter, Mother's Day, Independence Day, Thanksgiving, Christmas Eve, Christmas, New Years Eve, and New Years Day have always been blocked-out for all participating TWI restaurants. But now, in addition to these holidays, several popular restaurants (including several character and signature dining experiences) have introduced extended block-out dates during Spring Break season, early summer, and the weeks of Thanksgiving and Christmas. These are popular times to travel (especially with extended family), and these restrictions further limit TIW cardholders' opportunities to get value out the card.
With these additional restrictions on the card, and the recent price increase, is it still worth it? That depends on how you and your family dine. The first thing you need to ask yourself is: are you are eligible to purchase? If you qualify for TIW, then you should consider your family's Disney dining habits: do you dine at participating locations frequently? Do you typically purchase a Disney Dining Plan (DDP)? If you find that you don't do a lot of table-service dining or that you generally use the DDP, then TIW is probably not the best bet for you. TIW cannot be combined with any other savings, including the DDP (although when using DDP, you can still use TIW for any purchases above and beyond your dining plan credits).
However, if you dine at participating locations frequently and generally spend more than $750 per year on food and beverages, then TIW could be a smart option! We'd recommend reviewing some of the current menu pricing on Walt Disney World's website to get an idea of whether or not you will be close to reaching the $750.00 beak-even point.
For our family, the decision to purchase a TIW card is a no brainer. We visit the parks frequently (during non-blocked out dates), and generally have a minimum of one table service meal each day we visit. Also, we always leave a minimum of 18% gratuity when we dine at table service restaurants, so the automatic gratuity isn't a factor for us. Even though it's disappointing to see our potential TIW savings reduced by these changes, we will still save money with the card, and every little bit helps! Maybe next time Disney decides to make a change to TIW, it will be something we want – like the ability to link TIW to My Disney Experience instead of carrying around a paper card? We can only hope!
Tables in Wonderland Participating Restaurants
As of October 2015
World Premiere Food Court
Landscape of Flavors
Trattoria al Forno
Hoop-Dee-Doo Musical Revue (late show only)
Intermission Food Court
Beaches & Cream Soda Shop
Shutters at Old Point Royale
Trail's End Restaurant
End Zone Food Court
Cape May Café
California Grill
Mickey's Backyard BBQ
Boma – Flavors of Africa
Martha's Vineyard Lounge
Chef Mickey's
1900 Park Fare
Cape Town Lounge and Wine Bar
Belle Vue Lounge (excludes breakfast)
Outer Rim
Citricos
Jiko – The Cooking Place
Big River Grille & Brewing Works
The Wave … of American Flavors
Grand Floridian Café
Sanaa
ESPN® Club
Maya Grill
Mizner's Lounge
Victoria Falls
Flying Fish Café
Crockett's Tavern
Narcoossee's
Olivia's Café
Tambu Lounge
River Roost
Territory Lounge
Gurgling Suitcase
Everything Pop
The Artist's Palette
Whispering Canyon Cafe
'Ohana
Sassagoula Floatworks
The Turf Club Bar and Grill
Garden Grove
Kona Cafe
Scat Cat's Club
The Turf Club Lounge
Il Mulino New York Trattoria
Spirit of Aloha Dinner Show (late show only)
Boatwright's Dining Hall
Artist Point
Kimonos
Shula's Steak House
Todd English's bluezoo
Ale and Compass Lounge
Captain's Grille
Crew's Cup Lounge
Yachtsman Steakhouse
Be Our Guest Restaurant (Dinner Only)
Cinderella's Royal Table
Liberty Tree Tavern
The Crystal Palace
The Plaza Restaurant
Tony's Town Square Restaurant
Akershus Royal Banquet Hall
Biergarten Restaurant
Coral Reef Restaurant
Le Cellier Steakhouse
Les Chefs de France (Lunch Only)
Nine Dragons Restaurant
Restaurant Marrakesh
Rose & Crown Pub & Dining Room
San Angel Inn Restaurante
Spice Road Table
The Garden Grill Restaurant
Tokyo Dining
Tutto Italia Ristorante
Via Napoli Ristorante e Pizzeria
50's Prime Time Cafe
Hollywood & Vine
Mama Melrose's
Sci-Fi Dine-In Theater
The Hollywood Brown Derby
Tune-In Lounge
Flame Tree Barbecue
Pizzafari
Restaurantosaurus
Tusker House Restaurant
Fulton's Crab House
Morimoto Asia
Paradiso 37, Taste of the Americas
Portobello
Raglan Road Irish Pub and Restaurant
House Of Blues® (Excludes Sunday Brunch)
Planet Hollywood®
Splitsville™ (Excludes merchandise and bowling)
Wolfgang Puck® Cafe
ESPN Wide World of Sports Grill
What do you think? Is Tables in Wonderland still a good deal for you?