This post may contains affiliate links for your convenience. If you make a purchase after clicking a link we may earn a small commission but it won't cost you a penny more! Read our full disclosure policy here.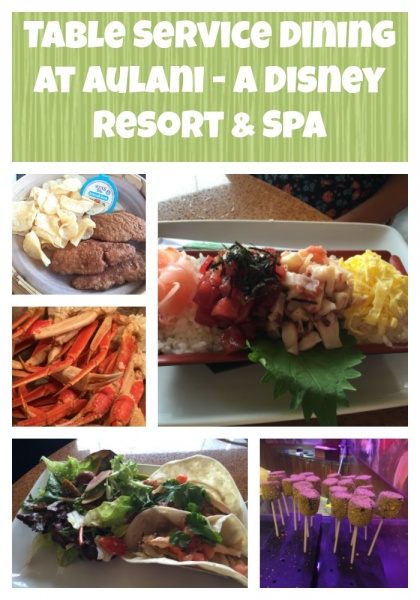 Dining is such an important aspect of any Disney vacation. It's something you dream about. Drool over. And Let me tell you, I was dreaming and drooling over my options during my visit to Aulani – A Disney Resort & Spa.
Now, while you can make dining reservations, and probably should if you'll be visiting the resort during a busy time of year, I didn't find that my reservations were totally necessary. Though, I did visit during a relative off-season.
The first restaurant we tried was the bar called Off the Hook. This lounge is located by the pool area and offers up typical American food. We ordered onion rings, which were exceptionally large in size. We also decided try their chicken tenders and fries, which were served piping hot with a good crunchy breading and ample meat.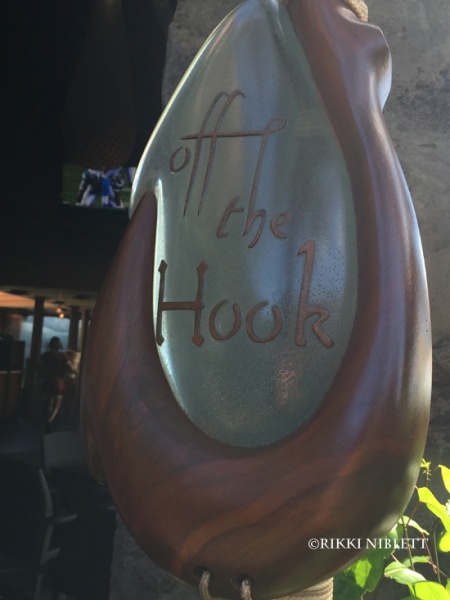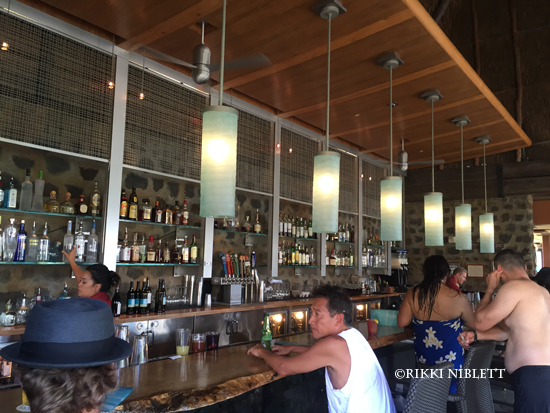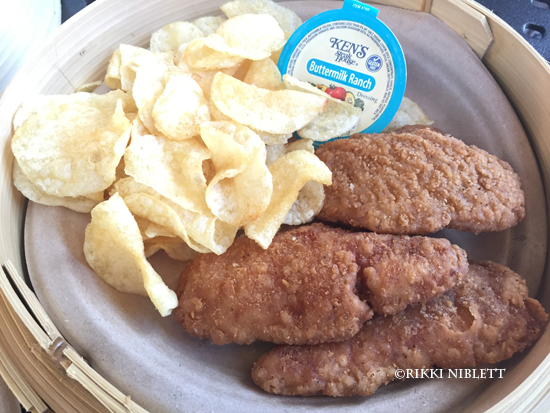 For dinner, we decided that we wanted to go to the buffet option called Makahiki. During many meals here, it's a character buffet, however we went during one of the times when it included no characters.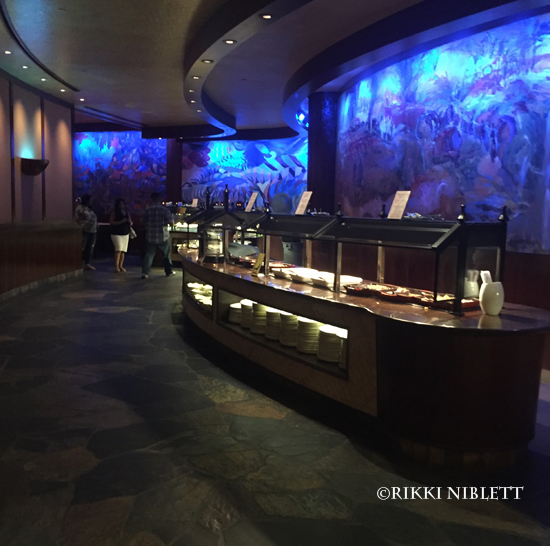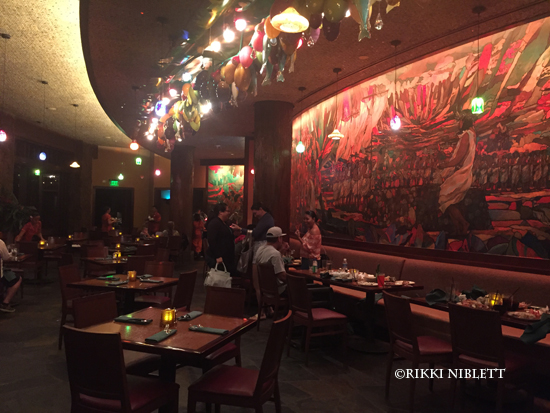 The options on the buffet were some of the best I've had. There were a ton of great options and something for everyone's palate. There was lots of options, including crab leg, tuna poke, and sushi, pizza, steak, pork loin, pasta bolognese, tortellini alfredo, vegetable ratatouille, shrimp, salad, salmon, and quinoa.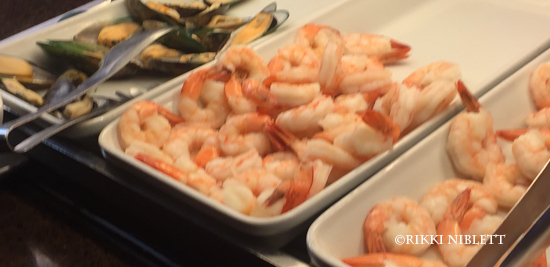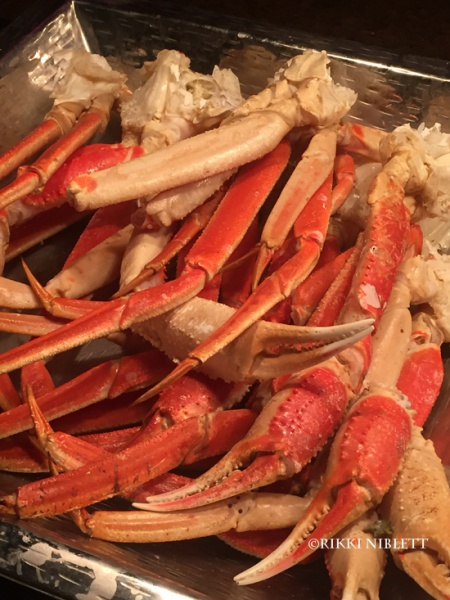 Due to the number of Japanese tourists that visit, there were also quite a few Asian dishes include bok choy, fried rice, lo mein, miso salmon, and teriyaki chicken.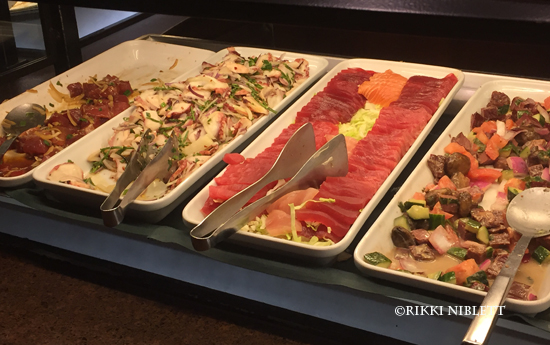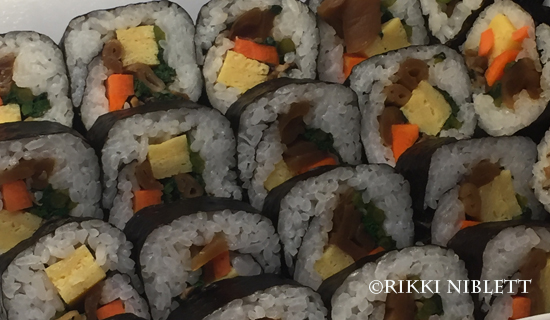 There were even dishes for little ones including mac and cheese, tater tots, corn dog nuggets, and corn on the cob.

Yes, dessert was a huge plus here, with lots of little mini offerings to try that included fruit, marshmallow wands, cookies, coconut cake, mango cheesecake, cookies and cream cups, cinnamon bread pudding, molten lava cakes, pineapple cobbler, worms in dirt, and rice krispie treats.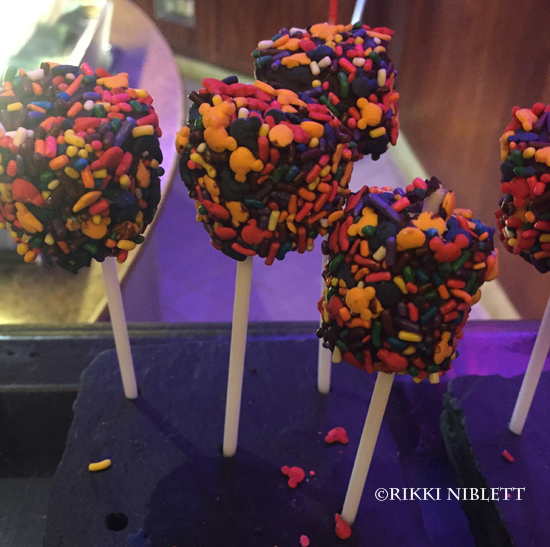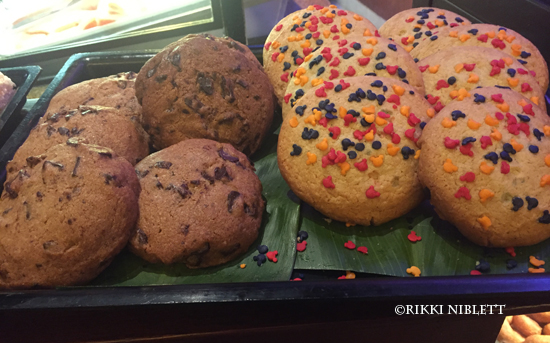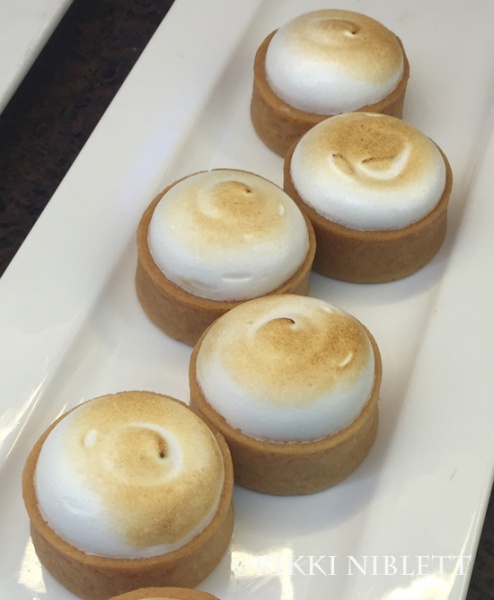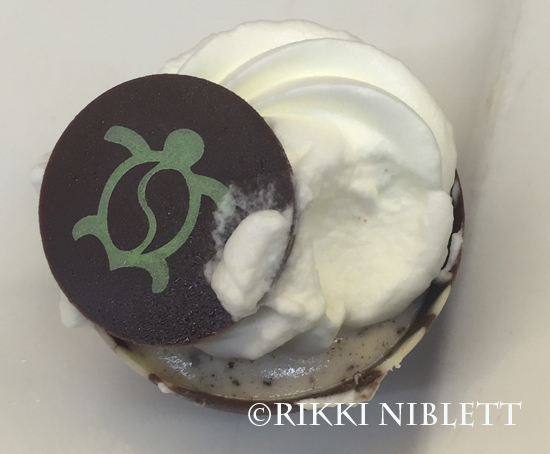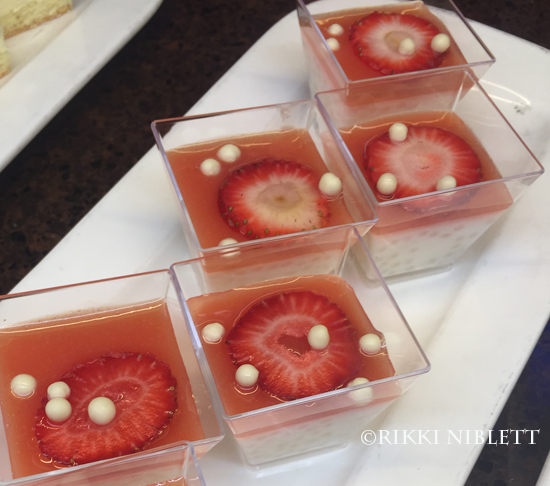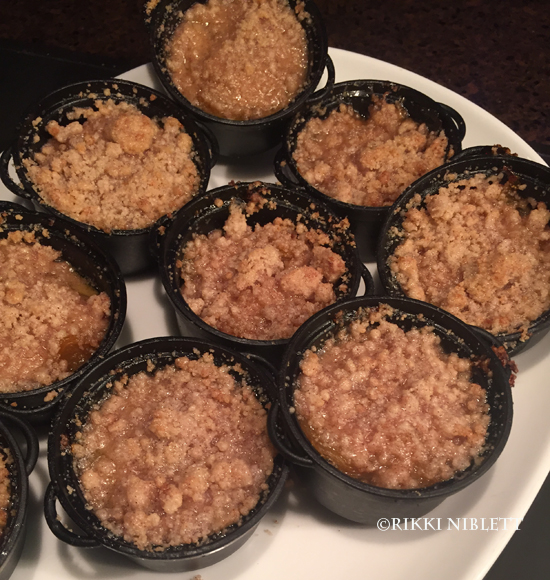 Dinner here was simply fantastic and due to the all-you-care-to-eat nature….I left stuffed!
I would suggest, if you can, try to schedule an earlier dining reservation here. I did notice that the further we got into the evening, the less things turned over and the longer food sat. (Or dishes were empty when I got to them.)
The final dining establishment at Aulani – A Disney Resort & Spa is the higher end table service restaurant called 'Ama 'Ama. This is considered to be the signature restaurant on property and we actually ate here for lunch. 'Ama 'Ama sits right near the water with a breathtaking view of the ocean.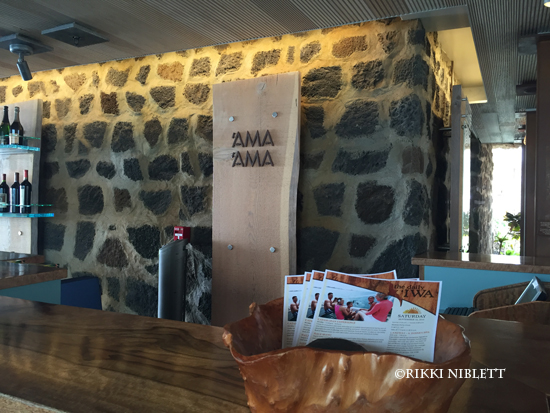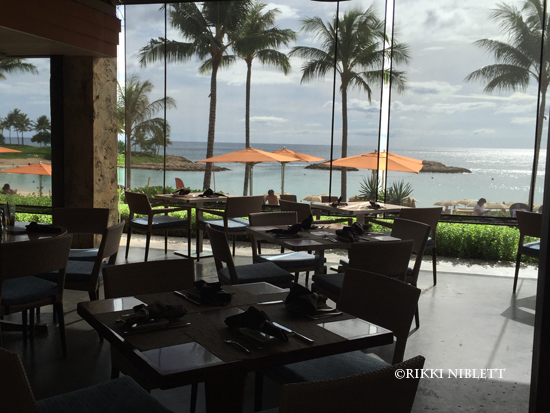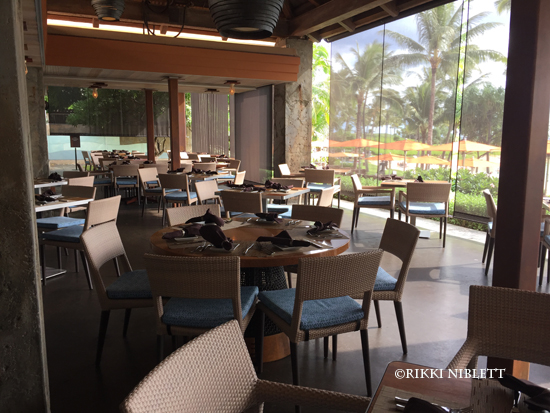 Now, I know it's been said here on the blog that I'm not a big burger person. I'll tend to get something else over a burger, but I decided that I was in the mood for a burger here, so I decided to try it. I have to tell you….this is one of the best burgers I've ever had. It was an angus burger with smoked Gouda cheese, red onion marmalade, kamuela tomatoes, arugula, and bacon aïoli on a brioche bun. It was incredible and huge. It was served with a healthy portion of sweet potato fries.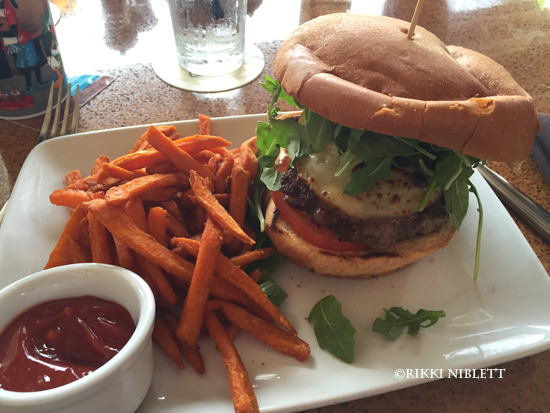 We dined with friends who got the Hawaiian sustainable catch tacos with island slaw and salsa, another got the lobster roll which was stuffed with lobster meat, and another got the seafood poke bowl with nori on sushi rice.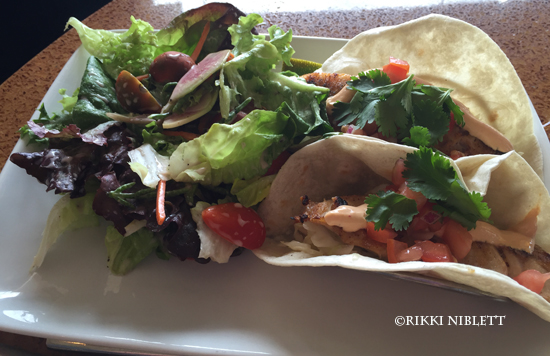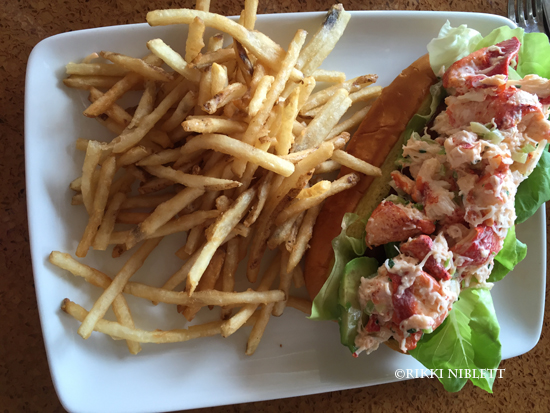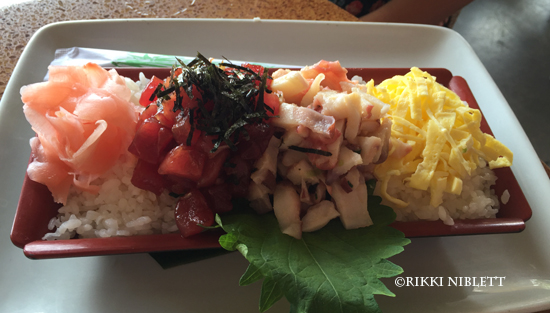 I cannot recommend 'Ama 'Ama enough. If their lunch was as fresh and spectacular as it was, I can only imagine how good dinner would be.
Overall, as you can see from this month's posts, a stay at Aulani – a Disney Resort & Spa is must do. Especially if you are a huge Disney fan. Getting to experience the islands, with a touch of Disney mixed in was a ton of fun. I look forward to hopefully returning, because while I thought it would be a once in a lifetime trip, you never know where life will take you.  I certainly didn't think I would have mine take me to Hawaii and Aulani!
Have you stayed at Aulani – A Disney Resort & Spa and enjoyed their table service offerings? What did you think? Share your thoughts in the comments.
Did you like this article? Make sure to share it with your friends! Check below for easy ways to share!
Incoming search terms:
https://www themouseforless com/blog_world/table-service-dining-aulani-disney-resort-spa/
https://www themouseforless com/blog_world/table-service-dining-aulani-disney-resort-spa/#:~:text=The final dining establishment at breathtaking view of the ocean