This post may contains affiliate links for your convenience. If you make a purchase after clicking a link we may earn a small commission but it won't cost you a penny more! Read our full disclosure policy here.
From Our Magically Speaking Newsletter Archive – subscribe today!
By Jennifer Retzlaff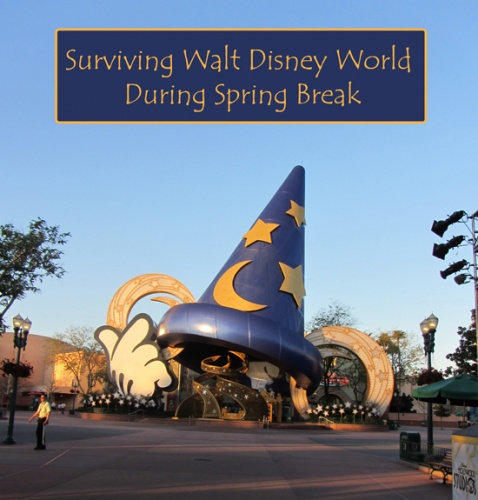 You have surprised your kids at Christmas with the trip of their dreams. You are going to Disney for spring break!  You have made your reservations, booked your meals and have planned out your FastPasses, but you find yourself wondering…… how will we survive Disney at spring break?  Following Christmas, spring break can be one of the busiest times of the year, but don't that damper your magic.  With a few easy tips, your trip can be magical beyond your dreams.
Knowledge is extremely important when it comes to a Disney vacation. From park hours to show times, Disney is constantly adjusting their schedules.  Stay on top of these constantly changing times in the days prior as well as on the days of your trip.  You don't want to show up and see that the park was already open or head to see Finding Nemo-The Musical and it has already started.  As the days of your trip comes closer, make sure you are checking crowd levels as well.  Knowledge is key to moving through Disney at spring break.
Another key is to make sure you have a plan.  Even if your plan for the day is to go with the flow, make sure you know what you want to do each day.  This will prevent you from wasting time standing around and trying to decide what your next steps are as the crowds swarm around you.  Knowing what you want to do and what you would like to accomplish will keep you from being frustrated.   Be realistic however with your plans.  You won't be able to see all of Magic Kingdom in one day.  Spring break is a fun time to be at the parks, but make sure you know what you'd each like to accomplish to avoid being frustrated and not feeling like you are getting the most out of your trip.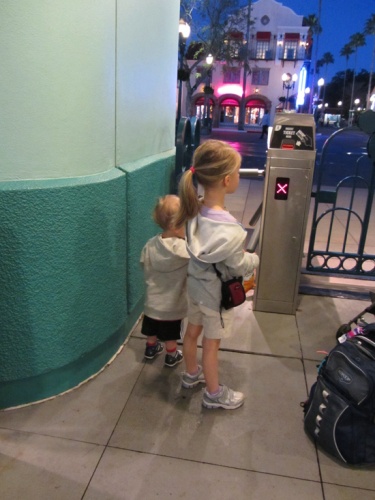 This point is extremely important:  try to get there early or stay late.  One of the keys to being at Disney during the peak season is to get to the parks outside of peak times.  Getting to the parks early, and by early I mean an hour before opening, can get you through the turnstiles and into the park often before officially opening.  The first two hours at the parks can be more productive than the rest of the day.  The same is true for the late hours of the park.  During peak times, the parks can stay open until midnight or later.   Again these times can be more productive than the rest of the day. Determine what would work well for your family and hit the park up during those early or late hours.
Along with going early and late is making sure you are taking a break during the day to avoid those high peak times.  The parks get extremely crowded from noon to three.  Take time to get something to eat, hit up the pool or just find a spot to people watch during these busy times.  Being realistic about what you will be able to accomplish during busy times will make your trip more magically for all.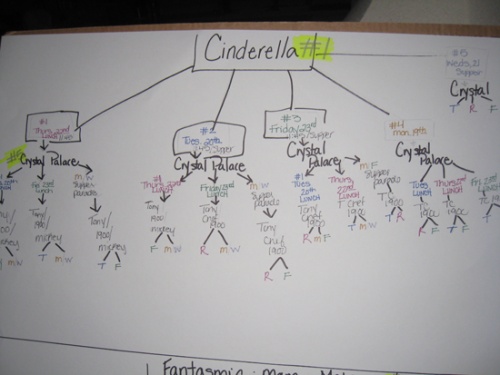 Finally be flexible.  I am the ultimate planner when it comes to our Disney trips.  Plans are color coded and laminated before we head out, but when we arrive they become a guide not the rule.  Rides break down, kids get tired, it rains, you need a Starbucks whatever it is there will be things that mess up your plan.  Go with it.  You are in Disney!
Even if you aren't doing exactly what you had thought you're still there so take a deep breath buy a Mickey bar and enjoy the moment.
As you get closer to your wonderful spring break vacation, I hope you use these tips to help make the most of your trip during a busy time.
Magically Speaking Featured Article
Library of Congress ISSN:1556-3863