This post may contains affiliate links for your convenience. If you make a purchase after clicking a link we may earn a small commission but it won't cost you a penny more! Read our full disclosure policy here.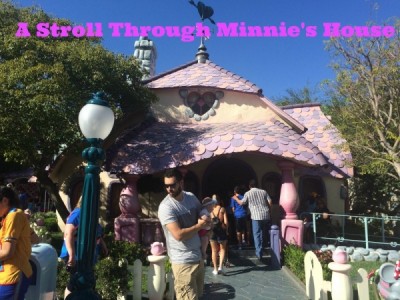 Minnie's House in Disneyland Park
Let's visit Mickey's Toontown in Disneyland Park today, to get a peek inside Minnie's House! Minnie lives right next door to Mickey in Toontown's residential zone.
Minnie's House is where, on most days, you'll get to meet Minnie Mouse. In the past, you'd queue up outside and meet her on her front porch, and then you'd be able to explore her house. But on our last couple of visits, the queue led through her house, and you could meet Minnie in her backyard. And on this day, she wasn't there at all. But we were still able to check out her pad!
Once you enter the house, you're in her living room. The predominant colors here are purple and pink. Even her radio is purple!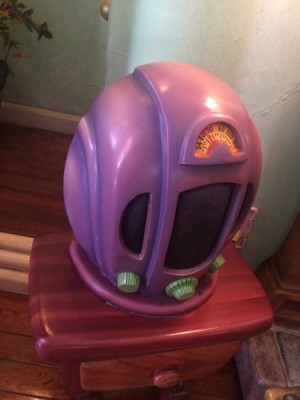 Listen to tunes (or is it toons?) on Minnie's radio
Check out her sweet pink phone and purple answering machine! (Roger Rabbit calls a lot.)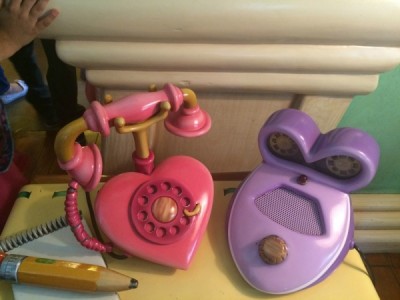 notice the big "autograph" sized pencil
Then you can step into her bedroom, where her makeup is laid out in front of her mirror.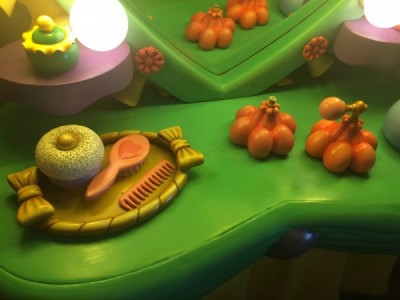 Minnie doesn't need much – she's naturally beautiful!
Minnie loves to read, and here are some of her favorite titles.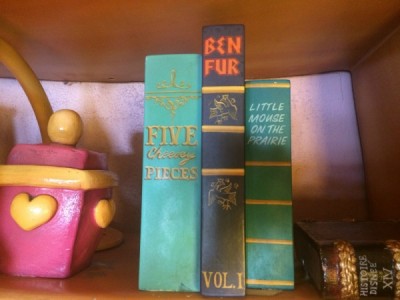 I'll see if my local library has Five Cheesey Pieces
In the kitchen, she's left out a plate of "diet" cookies for you. (This is a cute effect – the cookies appear to be on the table but there's nothing actually there. Hence the low calories.)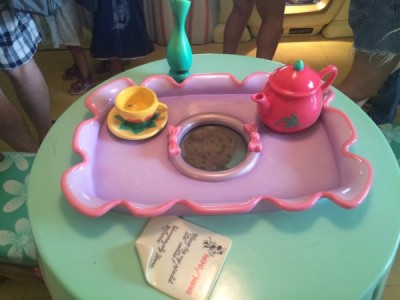 Minnie's "diet" cookies
On the outside of Minnie's Cheesemore fridge, you'll find her shopping list and her recipe for cheese chip cookies. On past visits the fridge has been locked shut, but on this day we were able to open it.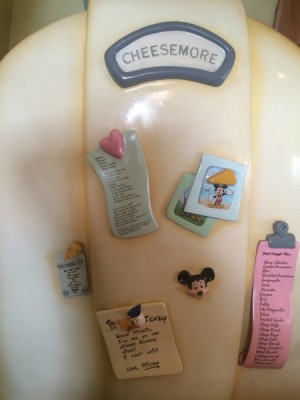 Only the finest appliances in this kitchen!
Since Minnie wasn't at home today, we opted for a photo op at the sweet little tea party set up in her backyard.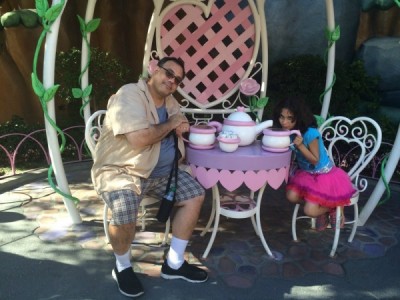 I'm sure Minnie won't mind if we have some tea.
Though not as large or elaborate as Mickey's House next door, Minnie's House is charming. The interactive elements, especially in her bedroom and kitchen, are definitely worth a try for little kids. It's true that I've never seen a sweeter house than Minnie's!
Have you stopped by Minnie's residence? Share your experiences.