This post may contains affiliate links for your convenience. If you make a purchase after clicking a link we may earn a small commission but it won't cost you a penny more! Read our full disclosure policy here.
By Erica Colmenares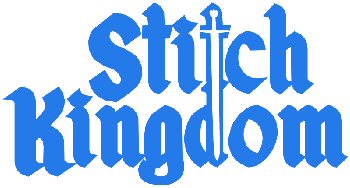 In the Disney internet community, specific websites become known for their expertise in a certain niche. Steve Soares is the "go-to guy" for park entertainment hours. OurLaughingPlace.com has a reliable transportation wizard. And StitchKingdom.com is rapidly gaining a reputation for its in-depth information on Disney's PhotoPass. But there's more to the StitchKingdom site than PhotoPass, especially lately.
Brad K of StitchKingdom has recently added a fun, useful tool to his website — ReSearch! Refurbishment Tool. What sets ReSearch! (short for refurbishment search) apart from the refurbishment schedules planners are accustomed to? It takes a guest's specific vacation dates and chosen resort into consideration and only reports refurbishments that affect each guest's own vacation. Taking it one step further, ReSearch! allows guests to establish an email alert which proactively notifies them whenever a change in the Disney refurb schedule affects their dates. No need to remember to keep an eye out for changes – they'll come to you in your inbox.
To set up your own ReSearch alert, visit StitchKingdom.com. While you are there, check out the other unique offerings. These include a definitive Disney Acronym Decoder tool, a schedule of Disney-related events and television programs, current WDW weather conditions, and extensive information on Epcot's Kidcot Fun Stops, and Disney Animal Kingdom Kids' Discovery Club. One of our personal favorite resources is the visual representation of World Showcase's current wind directions, so guests can stay away from areas of Epcot that might be affected by smoke during IllumiNations. StitchKingdom.com is definitely worth a visit.
And when you visit the site, be sure to send us one of the virtual Disney-themed postcards!