This post may contains affiliate links for your convenience. If you make a purchase after clicking a link we may earn a small commission but it won't cost you a penny more! Read our full disclosure policy here.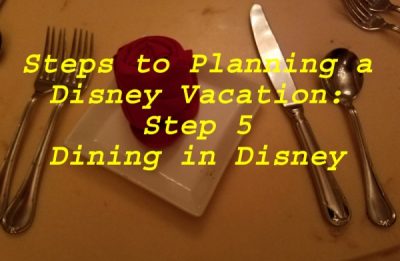 Planning a Walt Disney World vacation is overwhelming.  We have been working through steps to planning a Disney vacation.  Starting with looking at your goal for your trip before moving into choosing the right package, the right resort and then how to determine which park to go to each day.  Today, we are looking at how to decide where to eat when visiting Walt Disney World.  From dining plans to reservations we will walk through how to feed your family while there enjoying yourself.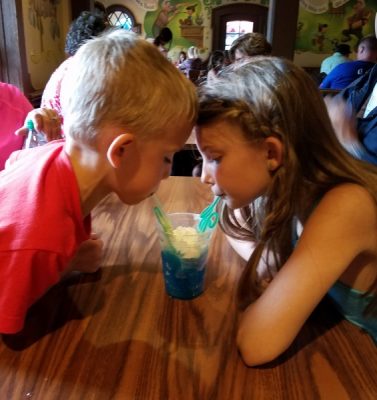 Your Eating Style
Quick Service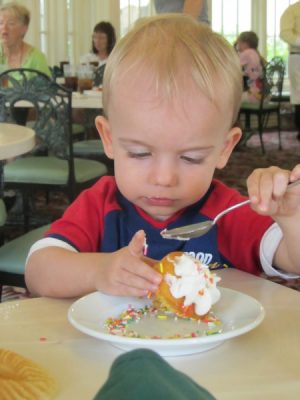 Love desserts
Think about what type of eating your family is used to at home.  Do you head out a lot?  Grab food on the go?  Stay at home?  Disney offers two types of dining while in and around the parks.  The first is quick-service meals.
Quick-service meals are those dining locations that offer a walk-up and order system.  Quick-service locations are faster and offer a variety of food even though the service is typically fast.
The good news is that you don't have to eat a burger, hot dogs and fries everyday.  Each park and resort offer a variety of quick-service locations that will allow you to mix up your eating on the go.  Quick-service meals are good for those that don't want to schedule a specific time to eat but instead eat whenever and wherever they are at the moment.
Table Service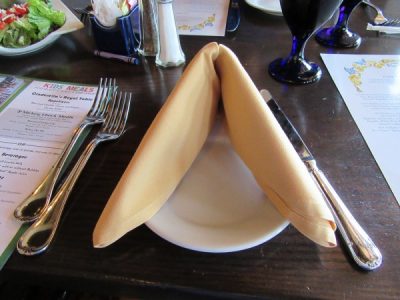 Sit-down and relax
The second type of dining is table-service meals.  Table-service meals are sit-down restaurants where you can experience buffets, pre-plated meals or order off the menu.  Table service meals can be found throughout the parks and Disney resorts.
These meals offer time to slow down during your vacation and a way to enjoy some great meals, amazing atmospheres and some delicious desserts.  Table service meals within themselves offer a variety of different experiences.  Character meals, buffets, as well as high-class fancy meals are all options.  Check out menus to help you determine if these are the best for you picky eaters.
When trying to determine what type of eating style your family would prefer while on vacation, think about their normal style as well as your goal for the trip.  If you are on the go type of people, then quick service meals would be better for you.  On the other hand, if you like to have time to sit down and relax think about scheduling some table service meals.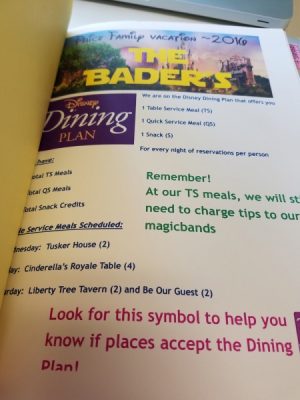 One of the big decisions you need to take into consideration is if you want to purchase a Dining Plan.  Disney allows Guests staying on property to purchase a dining package.  This is a way to give your vacation more of an all inclusive feel as you can purchase your food ahead of time.  Currently Walt Disney World offers three different dining plans.  Let's walk through them to see what they offer.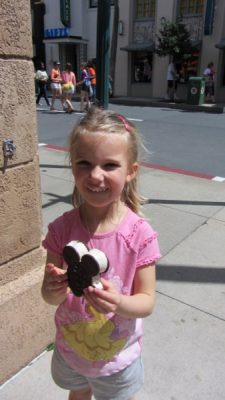 Ice Cream Desserts
This is the most basic Dining Plan offered to guests.  This plan is great for those that are on the go and like more of a flexible plan when visiting.  The Quick Service Plan allows you to dine at quick-service locations throughout the Walt Disney World property.  Two quick-service and two snacks are given to each person for each evening of stay at a Disney resort.  Quick-service meals include one entrée and one drink.  If your family likes to eat at the on the go this is the plan that would be the best for you.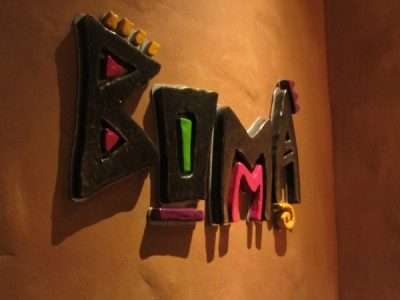 Great Table-Service Options
With plenty of table service restaurants to choose from, this plan allows you both on-the-go meals and snacks as well as reservations at table-service restaurants.  The Disney Dining Plan offers you 1 quick-service meal, 1 table-service meal and 2 snacks per guest per night of stay at a Disney resort.  Again quick-service meals get one entrée and a drink.  Table-service meals get 1 entrée, one drink and a dessert.
For the 2018 vacation packages, Guests on the Disney Dining Plan will also have choice in their beverage as they can choose from non-alcoholic specialty beverages, or a beer, wine or cocktails.
The Disney Dining Plan is a great option for those that want a little variety in their meal plan allowing them some relaxing sit-down meals as well as meals on the go.  If you want to hit some character dining, this plan is a great option money wise.  Make sure to run the numbers to see if it makes sense for your family.  Also remember that dining reservations can be made 180 days ahead of time for those staying on property.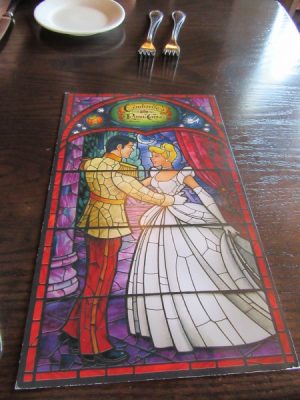 Cinderella's Royal Table
This elite dining plan allows you to experience the best of Disney dining.  This plan allows you 3 meals and 2 snacks per person per night of stay at a Disney resort.  The best thing about this plan is if you wanted to eat all three of your meals at a table service dining location that day, you could!
With the Deluxe Disney Dining Plan, Guests are able to easily experience the most fine dining offered at Disney (i.e. two table service credit meals) as well as catch some easy meals throughout the parks as you are on the go.
Like with the Disney Dining Plan, each meal offers a entrée and drink.  Depending on where you are eating, you can also get appetizers and desserts with your meal.  If your family loves food and loves the dining experience this is the plan for you.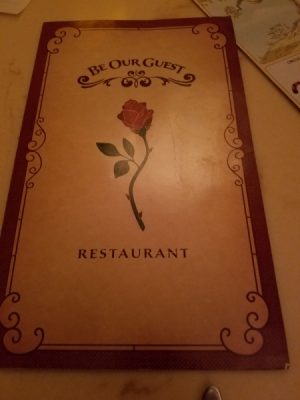 Be Our Guest Restaurant
Check-out the different plans to determine which plan would be the best for your family.  If your kids are not used to sitting down at restaurants, don't force that at Disney where they will probably be tired and run-down.  Take into consideration what would work the best for your family and go from there.
Disney provides Advance Dining Reservation for their table-service meals.  Reservations can be made 180 days prior to arrival.  Reservations are highly recommended as restaurants fill up fast.
When determining where and when to make reservations, take into consideration which park you are going to be in that day.  Then think about  if there are specific meals you would like to enjoy at the park.  Although it is possible to hop between parks (if your tickets allow) or even to a resort, this does take extra time.  Trying to align your reservations with your park days can help save you travel time.
It can be hard to figure out what you want to eat 180 days ahead of time, but when it comes to Disney you will want to absolutely make sure you do so.  Those high demand restaurants such as Cinderella's Royal Table, Be Our Guest, 'Ohana, and Chef Mickey's fill up quickly, so you will want to make sure hop on at 180 days and get those reservations made.
When thinking about dining at Walt Disney World, your options are endless.  It can be extremely overwhelming trying to determine where and when to eat.  Take into consideration what your normal is, if you want to participate in the dining plan offered, and then check out those menus on The Mouse For Less page.  Once you have it narrowed down, make those reservations early.
What are your tips for planing your dining for Walt Disney World? Share them in the comments.
Did you like this article? Make sure to share it with your friends! Check below for easy ways to share!