This post may contains affiliate links for your convenience. If you make a purchase after clicking a link we may earn a small commission but it won't cost you a penny more! Read our full disclosure policy here.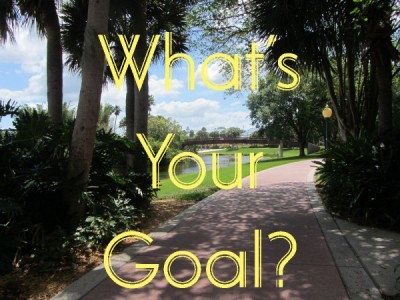 Planning a Disney World vacation can be an extremely stressful and an intimidating idea for many.  As a lover of all things Disney, it made me sad when I talked to people who just couldn't imagine planning a trip to Walt Disney World because of these concerns.  To help those people out, I broke the planning down into five easy steps.
In my last blog, I started with my first step which is research. Researching the Walt Disney World Resort and getting comfortable with the World is what makes planning a trip a lot easier.
In today's blog post, we will look at the second step to planning a Disney trip which is determining your goals for the trip.  Now most would think that your main goal is to survive planning a Disney trip; however, I suggest digging a little deeper. Because by determining your trip's goal, it will help lower the stress of the overall planning process.
When I say determine your goal, what I am suggesting is thinking about the big picture.  At this point in the planning process we don't want to be talking rides or restaurants, but instead an overall purpose for the trip.  Start this process by talking to the people in your traveling party and discuss what it is that they want out of the vacation.
When planning a trip to Disney there are two goals you can usually choose from.  The first is the Disney fanatic version (this would be me) who wants to go from sun up to sun down and focus on all things Disney.  In the Disney fanatic version, Disney is your focus at all times.  If your goal is all things Disney, you are usually fairly planned out and scheduled in order to make sure you get to "everything".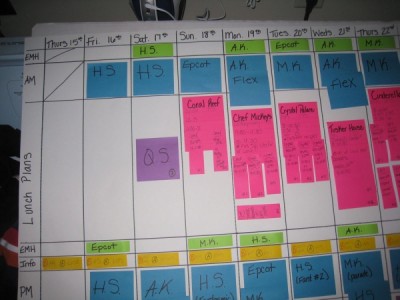 The second version would be the Disney on the side where you want a relaxing vacation with a little Disney thrown in.  In this version, you take in the parks as you want, but don't have have any set plans.  Propose these two versions to your traveling party and see how they respond.
This is an important conversation to have as it can drastically impact the rest of your planning process.  Making sure everyone in your party is on the same page is important in eliminating stressful situations in future planning steps as well as when on the trip.  It would be awful to plan five full days at the park to only realize later that Grandma really wanted some time at the pool, or the husband wanted to sleep in a few days.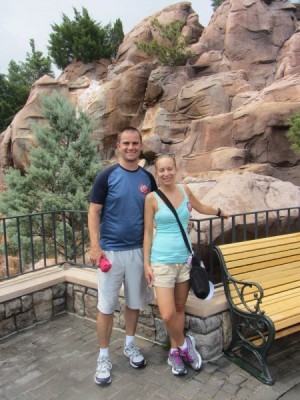 Even though this seems like an extremely easy step, I would almost classify it as one of the most important steps in the planning process.  Disney World has so much to offer on a trip and making sure that everyone has the same goal or at least is aware of one another's goals is a huge step.  Taking some time before the real planning starts to discuss the goal of a Disney vacation is essential in making the planning and vacation itself less stressful.  This way everyone is on the same page.
In my next blog, we will start to get into the actual booking of the vacation by looking at where to stay.
What kind of goals do you typically have on a Disney vacation?  Do you typically want a relaxing vacation or more of a Disney Fanatic vacation?