This post may contains affiliate links for your convenience. If you make a purchase after clicking a link we may earn a small commission but it won't cost you a penny more! Read our full disclosure policy here.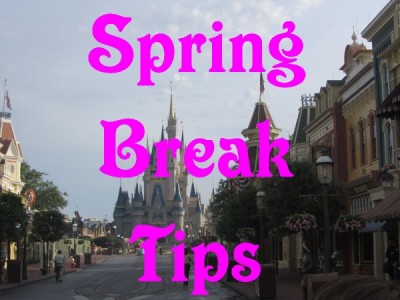 Spring break is a common time to visit Walt Disney World as we all take advantage of the break from school.  With that in mind, it also becomes one of the busiest times at Walt Disney World.  A few years ago we took our two kids to Walt Disney World for ten days over spring break and had a truly magical time.  Here are a few tips that we used that helped make our trip great!
Planning is the first step to a magically filled vacation during spring break.  Even if you aren't a scheduled person, it is important to have a general plan before hitting the parks.  Know what the park hours are, if there are extra magic hours, and when key entertainment is going on such as parades and fireworks all prior to leaving for your trip.  Having this information in hand will greatly help you feel less overwhelmed and ready to hit the parks.
The second step to planning comes when you are in Walt Disney World.   Again even if your plan is to go with the flow of the day, make sure you have a general idea of what park, rides and shows you might want to take in throughout the day.  On an extremely full Main Street, you don't want to be stopped in the middle to have a family discussion of which ride to head to as people bump and swarm around you.  Planning, even for those laid back people, is key to a magical trip during spring break.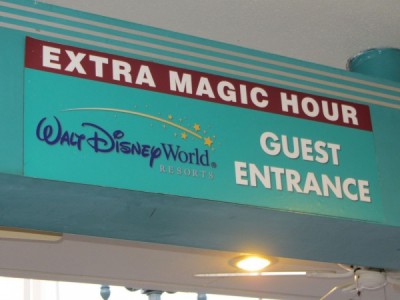 The next step is all about hitting the parks during off times of day.  Although during spring break it might never feel like off times, there are some times that are slower than others and should be taken advantages of while visiting.
Extra magic hours, I feel, are a must when visiting during spring break.  Whether it is getting the family up early and hitting the parks as the sun rises or sleeping in and staying out past dark, the extra magic hours are a great way to get in some popular rides when the park isn't opened to the general public.
The parks get busy during the middle of the day.  Take time during these hours to sneak away to the pool, grab a snack and relax or take in some of the slower attractions.  Be realistic about what you will accomplish during the peak hours at the park.  During spring break, the parks can get close to capacity, making lines long.  If you can take advantage of off times it can make a huge difference on your vacation.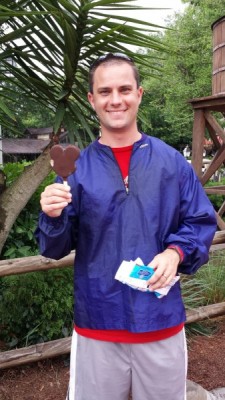 Have a plan for eating when going for spring break.  Finding food can be frustrating during spring break as restaurants get extremely busy.  If it is part of your plan to do table service restaurants, make sure you book them ahead of time.  Places fill up early and if you have to eat around a certain time, it will probably be difficult to walk up and get seated.
If you aren't eating at table service and are more of an on-the-go family, consider eating at later times.  It can be extremely frustrating to order, find seats and get everyone fed when the food court is packed with swarms of people.  Bring snacks or grab one at the park early in the morning to allow you to eat at those off times.  When the family is hungry you don't want to be waiting around for food so make a plan before heading to Disney to prevent any food caused meltdowns.
Utilizing the FastPass+ system is another key to visiting Walt Disney World during spring break.  Although there are opinions on both sides of this issue, I greatly enjoyed the new FastPass+ system. These are similar to reservations at a restaurant but they apply to rides, meet and greets and some entertainment throughout the parks.  When ride waits can get into the hours for some of the highly popular rides, having a FastPass+ reservations already reserved not only almost guarantees that you will get on the ride, but it also lowers, if not eliminated your wait time.  I found the system extremely easy to use and change while at the parks.  Even though you have to book ahead of time, I found having these made the trip less stressful as I knew we were certain to ride our favorites without a major wait.  FastPasses are the way to go during peak times as it will allow you to enjoy your favorites without waiting for hours.
Finally, make sure you are willing to be flexible when you are visiting Disney during spring break.  I absolutely love to plan my Disney trips and I have our plans laminated and color coded, but when we arrive I know it can all go out the window.  These plans are just tentative that help us know what we'd like to accomplish, but we know that we have to be flexible.  Rides break down, rain storms come and kids (and parents) have meltdowns.  Just go with it!  No matter way you are in Disney World on vacation, so take it all in and relax and enjoy!
What is your best tip for enjoying Walt Disney World during Spring Break?