This post may contains affiliate links for your convenience. If you make a purchase after clicking a link we may earn a small commission but it won't cost you a penny more! Read our full disclosure policy here.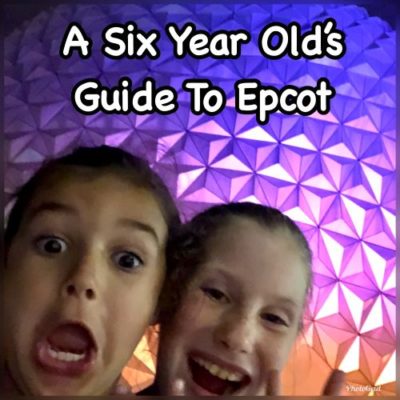 When planning a trip to Disney or anywhere for that matter, research is always required. And the best way to research a vacation destination is to ask someone you know who has been. If you were to ask everyone you know what are the best rides in EPCOT, they would tell you the same things – Soarin', Test Track, Spaceship Earth, Frozen…
My youngest daughter, Sterling (who just turned 6), is definitely not a thrill seeker. Since the rest of our family prefers the most popular rides, she gets dragged (often times crying) onto those rides as soon as she meets the height requirements.
Because our family likes rides from opposite sides of an amusement park barometer, we have to find rides for everyone which gives us reasons to try things we normally wouldn't try. Which means we end up finding new attractions to love and can have a great time even if we can't ride the most popular ones.  So I decided to use Sterling's non-adrenaline love of rides as inspiration for this blog.
Without further ado, here is my 6 yr old's guide to EPCOT.
1. Journey Into Imagination With Figment
This is her absolute favorite ride in Epcot and I have to admit, it's pretty darn cute. Located in Future World West, its a 6 minute ride moving gently through a variety of rooms meant to stimulate the imagination. The vehicle is a 4-car train and each car has a front row and back row. The ride is supposed to be a journey through an imagination laboratory but gets high-jacked by a purple dinosaur named Figment.  Don't waste a FastPass+ on this ride because wait times are typically very short which is another bonus to this ride.
On a side note, if you have ever seen a purple dinosaur in the stores of Epcot and wondered who it is, you will understand after this ride.
***Sterling says: "It's just really fun and I like when figment sings."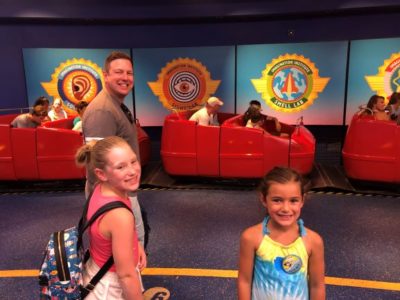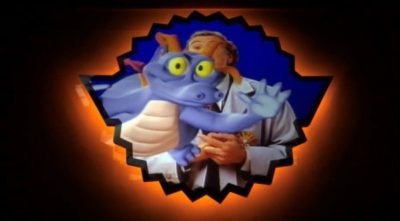 2. Living with the Land Presented by Chiquita
This is a gentle 20-minute boat ride located on the lower level of the Land Pavilion in Future World West.  From a 6 yr old, non-adrenaline seeking perspective, that's probably all I need to say. But for those of you who have never heard of this ride, it's an educational ride similar to Spaceship Earth.  It begins with the history of farming and continues with how scientists around the world are inventing new ways to grow foods that are healthy for us and the planet. The last leg of the ride travels through actual greenhouses called the Living Laboratory.
While the educational part is over the heads' of our children, my husband and I enjoy this ride because it's pretty cool to see some things Disney is doing to make the planet more sustainable. This is another ride that typically does not require a FastPass+, but we tend to get one to make sure she gets to ride it.
***Sterling says: "It's a fun boat ride.  You get to see a dog, a rooster and go into a greenhouse."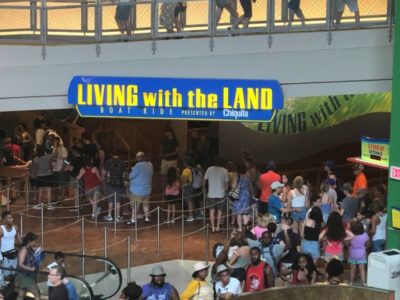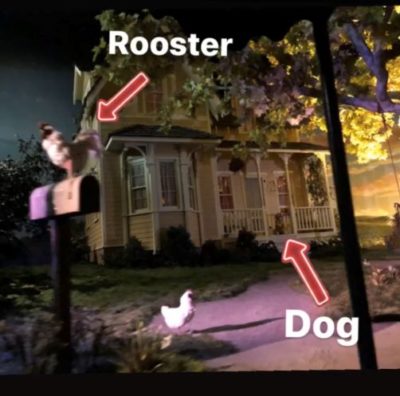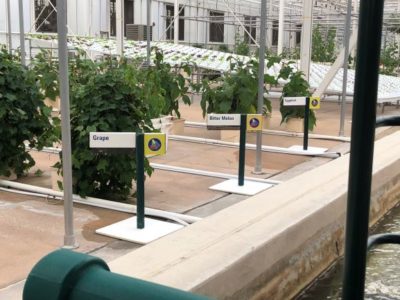 3. Gran Fiesta Tour Starring The Three Caballeros
It was years before we even knew this existed. This ride is tucked in the back left corner inside the Mexico Pavilion of the World Showcase. It's another gentle boat ride (are you sensing a trend in what she likes?) similar to Its A Small World in Magic Kingdom. This ride is 7 minutes in length and follows Donald Duck through a tour of Mexico while the other two "Caballeros" of his Mexican trio look for him. This ride is very cute for the whole family and it usually doesn't have a long line either.
***Sterling says: "It's a nice boat ride with Donald and his friends.  And you get to see fireworks at the end."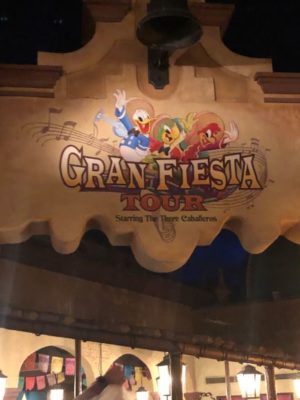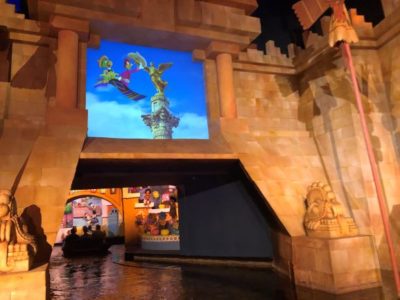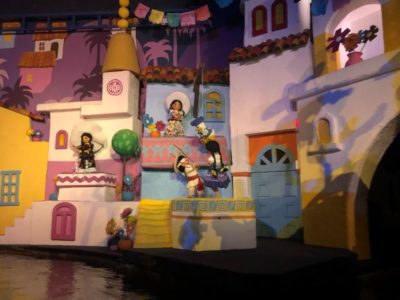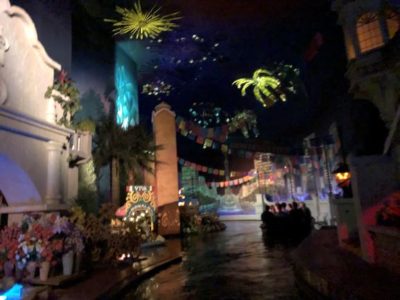 There you have it!  My 6 year old's guide to the greatest rides in Epcot!  So do not worry if you can't get a FastPass+ for the more popular rides or if the lines are too long.  There is still plenty of things to do that are fun and magical for the whole family.  Enjoy your trip!
Honorable mentions from Sterling:
a. The Seas with Nemo & Friends Attraction – I never see long waits for this ride.
b. Test Track – just when we think we know this kid, she surprises us. 🙂
What are some of your favorite EPCOT rides?  Let us know your thoughts in the comments, or on Facebook or Twitter!
Did you like this article? Make sure to share it with your friends! Check below for easy ways to share!
Want to visit the Walt Disney World Resort? Contact The Magic for Less Travel for more information and a free, no-obligation quote.

Incoming search terms:
https://www themouseforless com/blog_world/six-year-olds-guide-epcot/
Epcot rides
things to see at epcoor a 6 year old