This post may contains affiliate links for your convenience. If you make a purchase after clicking a link we may earn a small commission but it won't cost you a penny more! Read our full disclosure policy here.
Big changes are coming to The Studios and you can probably find many reasons why visiting right now is not worth your time, money or energy. If rides are what matters most to you, and if you only have very limited time at Walt Disney World, I certainly would join the choir and say forget about it. There are simply not enough rides currently at the park and therefore the wait times for the few rides available is too long.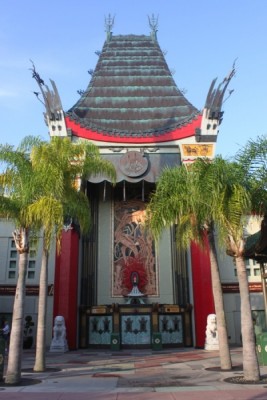 However, if rides, time and money are not the issue, the park has some really great shows for all ages. Here are the top five shows and two bonus shows just for good measure!
Little tykes will love Disney Junior: Live on Stages held about ten times daily at the Animation Courtyard. I love seeing little kids getting all excited when Jake and the Never Land Pirates, Doc McStuffins, and Sofia the First from Disney Channel's Mickey Mouse Clubhouse lead them in singing and dancing along the show. I guarantee you that for preschoolers the show will be the highlight of their day.
To top it all off kids can meet the Disney Junior stars outside the show at a meet and greet.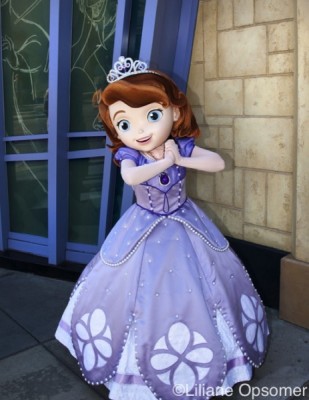 The Voyage of the Little Mermaid, also shown at Animation Courtyard is presented many times throughout the day and appeals to all ages. The show tells the story of Ariel with colorful puppets, live performers, special effects and movie clips. Ursula singing "Poor Unfortunate Souls" is my favorite part of the show but small children may be frightened from the huge sea witch.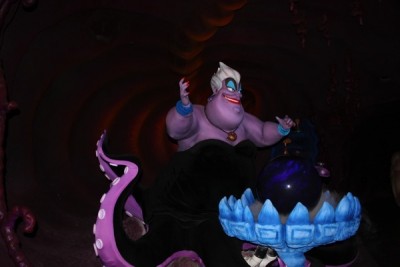 At the Theater of the Stars, the Beauty and the Beast show is an absolute winner. The show is held outdoors under a giant canopy at on Sunset Boulevard. Even though we all agree that Gaston is a mighty bad guy, no aspect of the lavish Broadway-style musical is frightening in any way.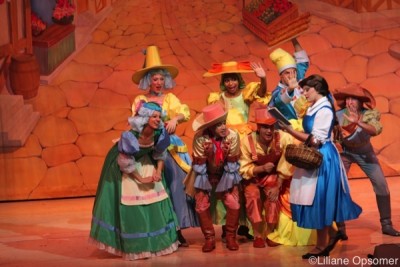 It is a romantic fairy tale—as old as time. Good to know: while the canopy protects you from rain and sun remember that it can get real hot in the summer. I love getting to the show early and sit as close to the stage as possible. I usually pick a show around lunch or dinnertime, get some food and settle in. If you have a little Belle in your party you might get lucky and the Beast will hand her a rose at the end of the show.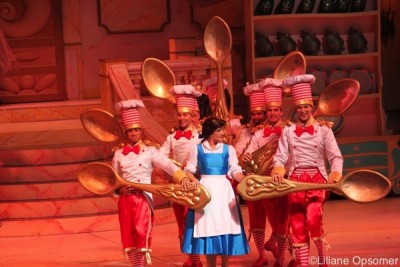 Getting a rose is wonderful but how would you like it to be an 'extra'? This is exactly what can happen to you if you get to Indiana Jones Epic Stunt Spectacular! early and if you display enough enthusiasm to revive a mummy from the dead. Yours truly did just that, got picked as an extra, and at this point should be grateful that my than teenage son did not follow my instructions to take lots of pictures. As for you, dear readers, when the casting call comes, be ready!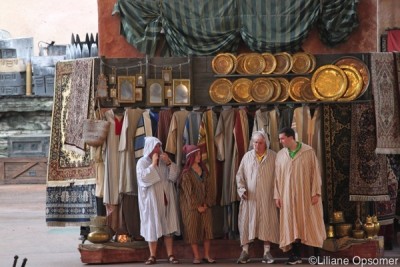 The show starts against the backdrop of temple ruins with Indiana Jones making a grand entrance but evolves quickly in a great stunt show with special effects and a grand finale with lots of explosions.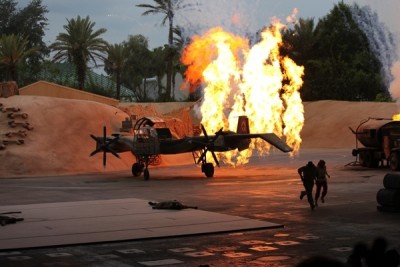 Talking about grand finale! Here is THE best show to see in ANY Walt Disney Park: Fantasmic! Make sure you see the show at the Hollywood Hills Amphitheater. It is the largest theater facility ever created by Disney accommodating an audience of nearly 10,000. This being said, you still want to plan this properly and arrive early! Fantasmic! staring Mickey Mouse in his role as the Sorcerer's Apprentice from Fantasia is very popular. The show is presented once or twice a day and Disney is known to change the schedule often. Make sure you check if and when it is shown during your visit. If there are two shows and the weather is iffy, go for the show that is most likely to happen, as the show will be canceled for the safety of the cast due to inclement weather. The fireworks and lighting effects might frighten small children, but most of all be aware that sitting in the front rows will get you showered with mist.
I love the show and recommend you get yourself some food and arrive early for a spot that is comfortable to your party. One more thing to remember is that a theater that huge is also a perfect recipe for your party to get split up when the show is over. Make sure everybody knows where to regroup should you get separated.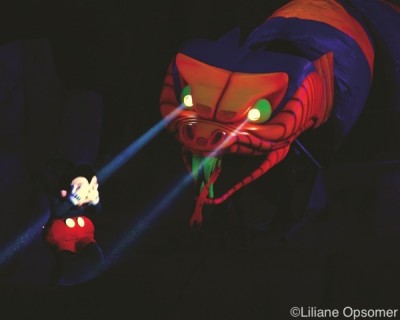 And now to the bonus shows. All Frozen fans will want to head to the Hyperion Theater for he showing of For the First Time In Forever: A Frozen Sing Along Celebration. Anna, Elsa and the newly appointed royal historians of Arendelle retell the story of the Frozen gals and there is plenty of opportunity to sign along and "Let it Go."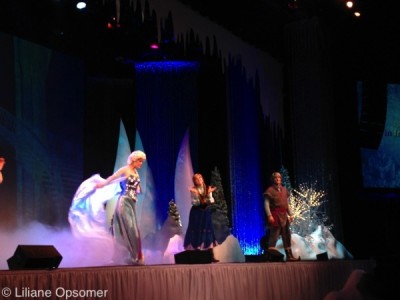 Kaboom! Through April 1st you can see Lights, Motors, Action! Extreme Stunt Show at a 3,000-person stadium at the end of Streets of America. The show, which originated at Disneyland Paris, features cars and motorcycles in chases, crashes, and explosions. The stunts are played back on a massive video screen to reveal how action-packed chase scenes are made. To make way for the Toy Story and Star Wars expansions planned for Disney Hollywood Studios the show will close definitively in April. See it while it lasts!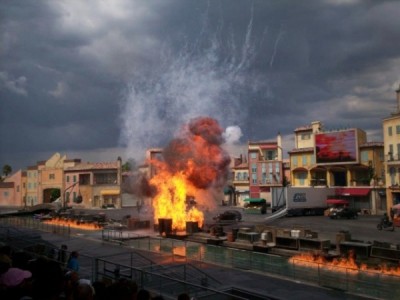 Every Disney park undergoes changes over the years, some changes we welcome, and others are not to our liking. I am looking forward to Toy Story Land and I am super excited to see a Star Wars Land coming to The Studios. However, there is one attraction that I hope will never leave the park. It is no ride and it is no show. I love Walt Disney: One Man's Dream and invite you to go see it next time you are at Disney's Hollywood Studios. Launched back in 2001 to celebrate the 100th anniversary of Walt Disney's birth, the exhibit has become for me somewhat of a pilgrimage, a reminder if you will, that it all started with a man who had a vision, —and a mouse.
What is your favorite show at Disney's Hollywood Studios?
Incoming search terms:
hollywood fantasmic snake mickey