This post may contains affiliate links for your convenience. If you make a purchase after clicking a link we may earn a small commission but it won't cost you a penny more! Read our full disclosure policy here.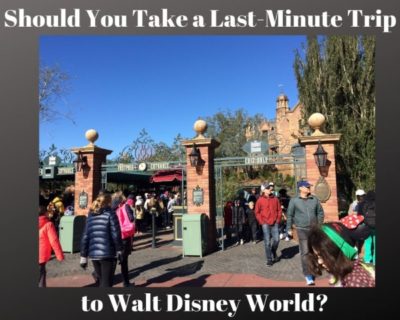 Getting a last-minute hankering for the Haunted Mansion?
Recently, a friend of mine from high school told me he was thinking of taking his family to Walt Disney World. It was May. He was thinking of going during summer vacation.
My first reaction was a series of alarm bells going off in my head. I considered telling him to forget it, and to just plan a trip for NEXT summer instead. But then I stopped and really thought about it.
Yes, I prefer a ridiculously planned out Walt Disney World vacation. But sometimes that's simply not possible. By chance, you find yourself with bonus vacation time that you have to use or risk losing it. Maybe you won a contest and you have to take a trip within a certain time period. Or maybe someone else in your family invites you to join their trip. And there's little time to plan. Can you still have a good time?
Of course you can! You're just going to have to keep these things in mind:
KEEP AN OPEN MIND ABOUT LODGING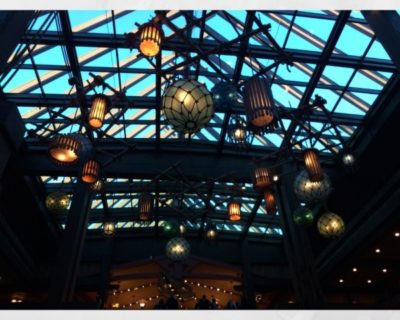 Dreaming of staying at the Poly but it's all booked?
With a last-minute trip, it's very possible that your first choice for lodging might be completely booked. Now is a great time to try another resort that you hadn't considered.
If you had your heart set on the Polynesian but there are no rooms there, don't reject the idea of staying at Wilderness Lodge. If All-Star Music in the Broadway area is your go-to place to stay but you can't get a reservation, you might be pleasantly surprised by how much you enjoy All-Star Movies!
THINK LONG AND HARD BEFORE ADDING THE DINING PLAN…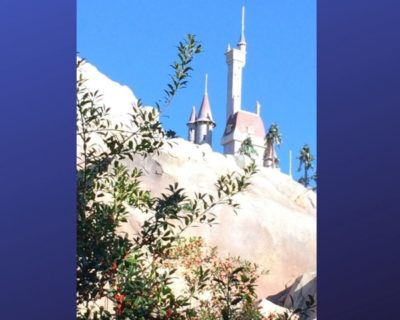 But what if you can't get Be Our Guest dinner reservations?
The standard Disney Dining Plan includes one table service meal per night of your stay. However, you are still responsible for making reservations at those restaurants. And guests staying at Walt Disney World owned and operated resorts can begin booking their table service reservations 180 days before their vacation.
If you are planning a last-minute trip, reservations at your favorite restaurants during the time of day you actually want to eat might be hard to come by. The more flexible you can be with your choices, the better chance you'll have.
The Disney Dining Plan can save you money, but only if you actually use all those credits. If you pay for the Plan and then can't spend all your table service credits because you can't get reservations, you're not going to be saving money.
…BUT DON'T GIVE UP ON THOSE RESERVATIONS!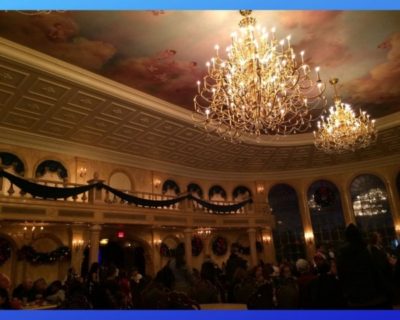 If you're willing to be flexible, you can often get the seatings at table service restaurants that you want! You'll have to be flexible in the timing of your meals. If you like to eat at 7:00, you might have to settle for a 6:00 or 8:00 seating.
If you can't find the reservation you were really hoping for when you first look, don't despair! For various reasons, people cancel and/or change their reservations all the time. Keep checking for openings. You might be able to snag the dinner of your dreams the day of!
BE STRATEGIC ABOUT FASTPASS+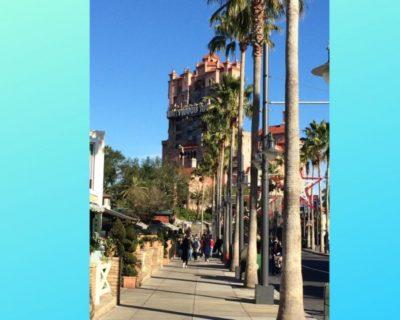 If it's hard at first to get Tower of Terror Fast Pass +, keep trying!
Just like those dining reservations, bookings for FastPass+ might be problematic. But don't let that stop you from trying! As soon as your booking window opens, make your choices. But keep checking back. Just like dining reservations, people do drop and/or change FastPass+ reservations during their vacation. It never hurts to check – and it just might get you on a ride you're really looking forward to with a short wait!
MANAGE YOUR EXPECTATIONS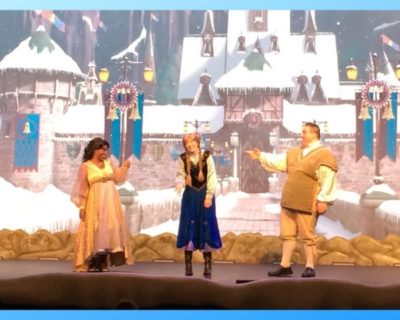 Take this opportunity to try attractions you haven't tried before
If you're the type of person who thinks, "My vacation will be perfect if I can book room 4538 at the Grand Floridian, get a 6:34 p.m. dinner seating at Be Our Guest, a 3:30 p.m. Bibbidi-Bobbidi Boutique makeover and a 2:00 p.m. FastPass+ for Seven Dwarfs Mine Train, otherwise my vacation will be RUINED," you should probably not even try to book a last-minute trip to Walt Disney World.
But if you are willing to try new things, such as that resort you've heard about but never stepped foot in, or that restaurant you've heard so much about but never tried, or you're willing to go with the flow and get to a theme park as soon as it opens to see what you can ride without much of a wait, you might find that your last-minute Walt Disney World vacation is absolutely fabulous.
What tips do you have for those looking to plan a last minute vacation to Walt Disney World? Share your thoughts in the comments or on Facebook or Twitter!
Did you like this article? Make sure to share it with your friends! Check below for easy ways to share!
Want to visit the Walt Disney World Resort? Contact The Magic for Less Travel for more information and a free, no-obligation quote.