This post may contains affiliate links for your convenience. If you make a purchase after clicking a link we may earn a small commission but it won't cost you a penny more! Read our full disclosure policy here.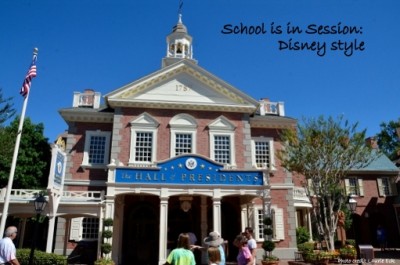 Imagine going on vacation and not only being entertained, but being educated as well. Well, that is called edutainment. The definition of edutainment is "Entertainment that is designed to be educational" and it is something that Walt Disney World does very well without any of us even realizing it.
When planning a Disney vacation people often struggle with many questions; but one of the biggest is "Can I or should I take my children out of school?" Of course that is a personal choice, but going on a Disney vacation is not all roller coasters and Starbucks. It can be an enormous opportunity for you and your family to expand your horizons and sneak in some educational experiences.
Language Arts: Take trip on over to EPCOT's World Showcase and you will be able to immerse yourself in the many languages of 11 countries. Speak to cast members and find out how to say one or two words in their language. Ask them to sign a hat in their native language for hello and have your children bring it back to school as part of a show and tell project about the trip. Maybe you could even have them translate a phrase that you use every day, such as Good Morning, in their language.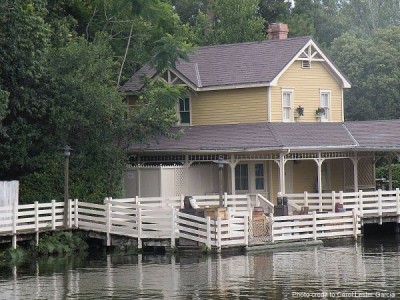 Literature: Before going to Disney, grab a copy of "Tom Sawyer". Dive into this famous literary work and then visit Tom Sawyer Island at Magic Kingdom. Saunter around the island, visit the cave like Tom, sit in the rocking chair just like Aunt Polly and think of all the adventures Tom Sawyer and his friends must have had.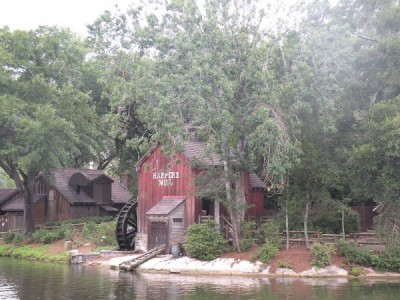 Geography: EPCOT is another gigantic area to absorb information on many countries from all over the globe. When having gone to Canada not only was my server at Le Cellier happy to tell me about the bread on my table, but she was more than happy to give me a little back ground as to where she was from and what her area of the country was like. Take a trip over to Morroco and get the low down on some of the countries customs and traditions. Find out what the terrain is like in the cast members hometown. Cast members are more than happy to share information on where they are from, all you need to do is ask. I have always marveled at how one small question could lead to a 15 minute conversation with a new found friend.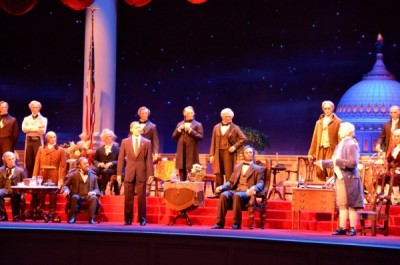 Social Studies: Stroll on over to the Magic Kingdom and take a seat in the Hall of Presidents. No matter how many times I have been to this experience I get chills. From the moment the presidents stand up one by one and take roll call straight through to the end when they exalt this great country, I can't help but be wrapped up in the moment. As you exit the theater and head to Frontierland, explain to your children what the stocks in the "town square" were used for. Impress your relatives and friends by explaining to them why the "streets" in that part of the park have a brown stream like design in the middle (to represent the lack of proper sewage during that time period) and why there are no restrooms in that area (because there were no restrooms during that time period). Look at that Colonial History lesson in the making.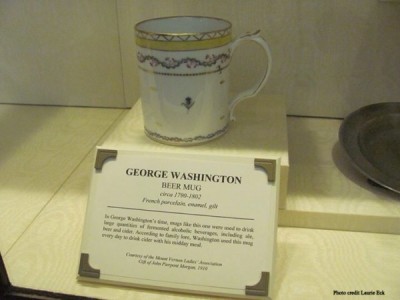 Math: Up until a few months ago, the Great Piggy Bank adventure would have fit all our math needs. A chance for visitors to learn about savings, stocks, money market funds and budgeting and then have the opportunity to still play the game when they go home. Alas, it has gone the way of the wind to make way for other future exciting brain treats. One of my all-time favorite learning experiences is to give your child a gift card to spend on souvenirs and watch their neurons explode. I give my son a $50 gift card at the beginning of our trip and explain to him that it is his money to spend and I will not tell him how to spend it. As we travel through the parks he has to figure out how he can best use this special responsibility. Will he buy a six foot long Pixie Stick and a stuffed Stitch on the first day or should he save up till later in the trip for something else like a four foot long cap gun that won't fit in our luggage (yep, that happened to us and we mailed it home). What did we accomplish here? Math, Economics and learning responsibility. Sounds like a terrific lesson to me.
Science/Biology/ Zoology: Get on the Monorail and make a stop at EPCOT. If you're looking to fill your science credits EPCOT has a great syllabus to follow. Living with the Land is chock full of information on agriculture. Check out my previous blog to read all this ride has to offer. You can learn about growing record size fruits and vegetables, how nature works in harmony with it's-self and then learn about raising water animals. Have dinner at the Coral Reef and while eating some delicious entrees, enjoy all the visually exciting scenery. Not only do you get to see numerous colorful species of fish, but you also get a "cheat sheet" to help identify them as they swim by. Perhaps you need a change of scenery, but still want to satisfy your appetite for Zoology, head on over to Animal Kingdom and check out Rafiki's Planet Watch. This is a terrific opportunity to find out about animal life cycles.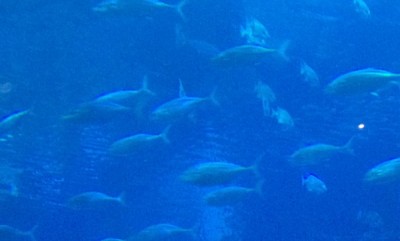 Physical Education: After all that edutainment you're bound to need some downtime, so why not relax by your resort pool with a nice cooling beverage and a refreshing swim. If relaxing is not your thing, how about playing on one of the three 18 hole golf course. 18 holes sound like too much play on one of the nine hole courses instead. Not into that much cardio? How about a game of mini golf at Winter Summerland or Fantasia Gardens? Not in the mood to do any of this? Go take a nap! It is said that when you go to Disney you walk anywhere from 8-10 miles a day, you've probably already had plenty of cardio today.
Your edutainment schedule awaits. There is no pass or fail. Have fun, learn a lot and above all bring home lots of memories to share till next year's vacation.
What are your favorite ways to squeeze in some Edutainment on a Disney vacation?