This post may contains affiliate links for your convenience. If you make a purchase after clicking a link we may earn a small commission but it won't cost you a penny more! Read our full disclosure policy here.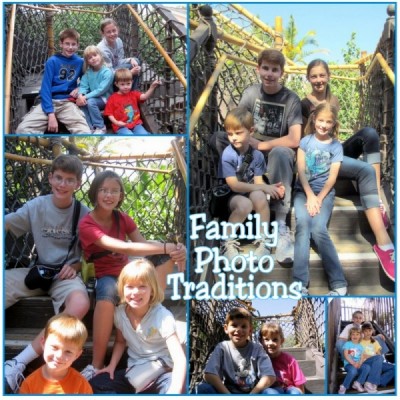 Ten years of growth and change
There's a reason we always climb the stairs to Tarzan's Treehouse at Disneyland. It's not the view — although it is spectacular. It's not the characters nor the chance to "trash the camp" after we come down. We scale that set of stairs for a simple photograph, one we've taken many times.
It started with a desire to re-create a childhood photo of my mother, sister, and me on the steps of the treehouse. Now I wouldn't dream of going to Disneyland without taking this photo. For me, it's better than any picture of Mickey Mouse, Sleeping Beauty's castle, or fireworks. This particular pose has become a beloved Disneyland family tradition.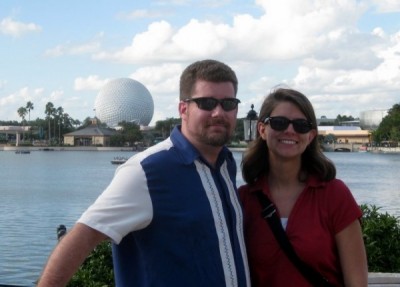 Sometimes a special photo happens by accident. This photo looking across the Epcot Lagoon of my husband's first trip to Walt Disney World in 2008 (above) sat on my desk for three years, reminding me that someday we'd go back, and take our growing family.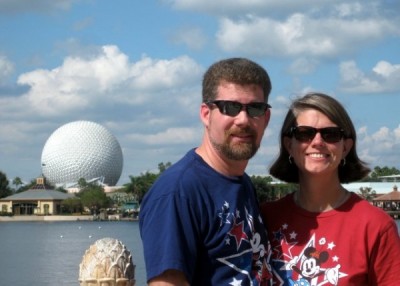 It was only natural to retake the picture when we returned in 2011, with our oldest manning the camera this time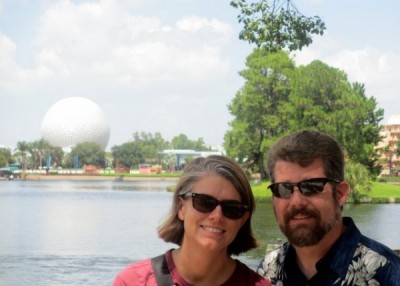 By the third trip last year, it was firmly entrenched as a tradition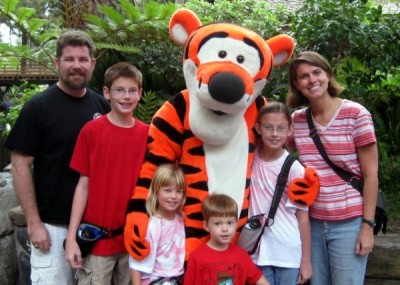 Tigger is my husband's favorite character and one of the few we will wait to meet despite a long line. So we've taken a picture with him every family trip, standing in the same order each time.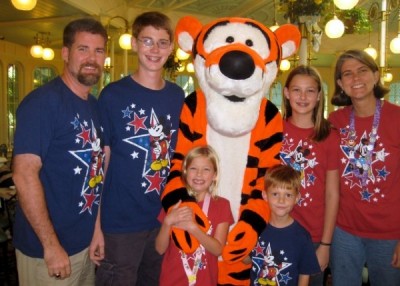 We met him again, being sure to keep the same arrangement, at Walt Disney World two years later (above). Look how much our oldest (in the glasses on Tigger's right) grew!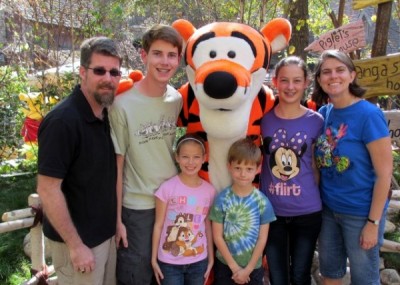 In our family, you get measured by how many Tigger stripes tall you stand
If you want to start a memorable Disney tradition of taking a similar picture on each visit, here are some tips and ideas:
1. Choose something that will still be there next time. It doesn't have to be the standard tourist shot in front of the castle, but it's probably best not to choose anything seasonal or limited-time. Consider a classic character, ride, or other park icon like the Matterhorn, the Mickey floral in front of the park, or on the railroad. A location that shows growth (like our Tigger stripes) is great for children.
2. What effect do you want? Is this a Photopass pose, or a casual selfie? If your whole family is in the photo, will you trust a random stranger to get it right?
3. Which pictures have you taken before that you love? Look through the photos of your last trips and consider re-creating a favorite. Bring a copy of it to match the angle or arrangement.
4. If you plan to visit both Disneyland and Walt Disney World, pick something found in both parks — Mickey Mouse, a Dole Whip, the monorail, etc. That way you can take the photo on both coasts. I may have been the only one disappointed that the Treehouse at Walt Disney World was closed when we took our children!
One final note on the current Internet fad of re-creating old photos — don't paint yourself into a corner. Exhibit A below: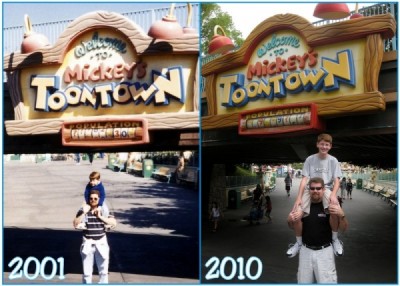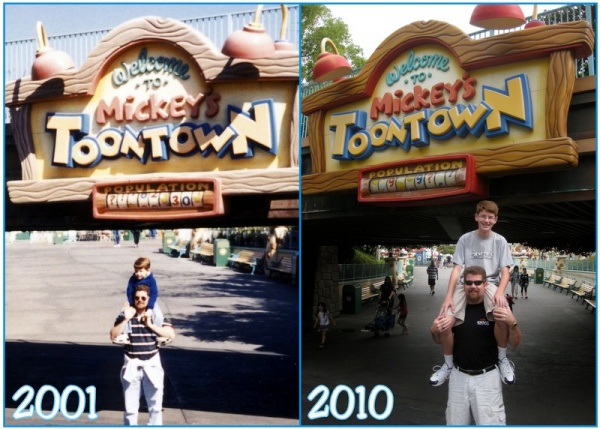 Reminding my husband how cute our son looked in this old photo caused them to try to match it nine years later. By then, our son had tripled in weight and was almost as tall as his father. It's funny now, but at the time I was ready to throw them both in the Toontown Jail!
What photo spot is special to you?