This post may contains affiliate links for your convenience. If you make a purchase after clicking a link we may earn a small commission but it won't cost you a penny more! Read our full disclosure policy here.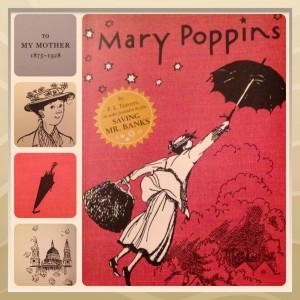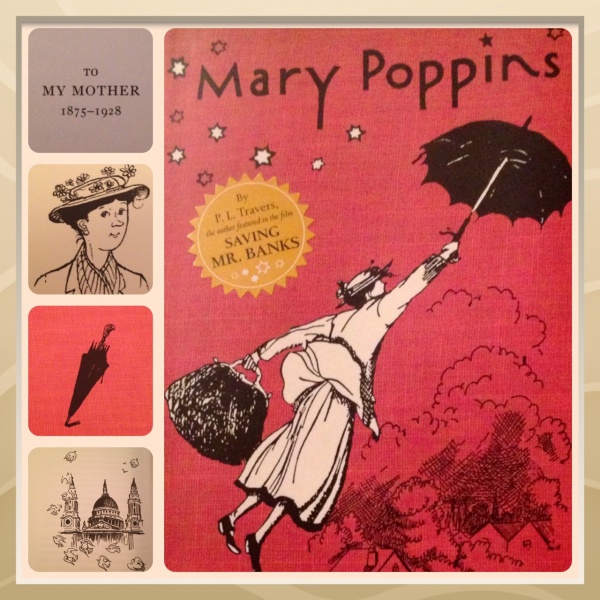 In 1961 P.L. Travers reluctantly relinquishes the movie rights to portrait her beloved Mary Poppins to Walt Disney. Saving Mr. Banks tells the story of Disney's twenty-year quest to obtain these rights and gives the viewer a glimpse into the lives of not only Disney and Travers but also the Sherman brothers.
Walt Disney, superbly portrayed by Tom Hanks comes across as a friendly, patient man while Emma Thompson shines in the role of P.L. Travers, the uncompromising, at times very haughty and seemingly cold author of the beloved children's book Mary Poppins. While Saving Mr. Banks tries to show the reasons for Travers' behavior one has to keep in mind that the movie is a Walt Disney Pictures production after all and that it would take an independent studio to produce the 'real story.' However, the film is not your usual happy Disney movie, it is a sad story, one that tries to show how childhood trauma does affect life even if the story is only loosely based on what really happened. The charismatic Colin Farrell plays Travers' alcoholic father to perfection and the talented songwriter brothers Richard Sherman (Jason Schwartman) and Robert Sherman (B.J. Novak) as well as screenwriter Don DaGradi (Bradley Whitford) provide a very good insight into the creative process at the studios.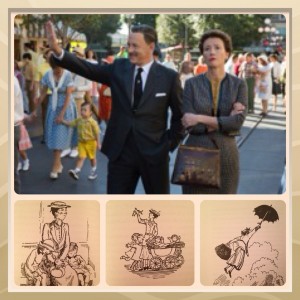 Saving Mr. Banks makes one feel for P.L. Travers but falls short of portraying her accurately. The biography "Mary Poppins, She Wrote" by Valerie Lawson, tells the story of someone who has suffered a lot but also describes her as a difficult, self-centered and at times rather unkind person.  After reading the book I think that Walt Disney Pictures actually deals kindly with her. In my opinion it is not relevant if Walt Disney obtained the rights through some extend of cunning or not. Travers was a smart woman and must have been fully aware that Mary Poppins would undergo some Disneyfication. Travers may have been deluded about how much influence she would have on the final product but I believe that in the end it came all down to money and she did not reject the handsome profits that came with the success of the movie. She tiptoed around what she really felt about Disney's Mary Poppins for years. She did not speak out while Walt Disney was alive and she did enjoy the popularity that came with the release of the movie. It is however clear that the two had a strained relationship and that Travers was not satisfied with the final result no matter how successful the movie became. Travers was as skilled a storyteller as Disney was a businessman on a mission. For the rest of her life she tried to convince herself and any reporter that interviewed her that Mary Poppins, like the stories of the Brothers Grimm, was written for adults. She aspired to have the books recognized as at par with J.R.R. Tolkien, C.S. Lewis and her prose at the levels of the Irish poet W.B. Yeats.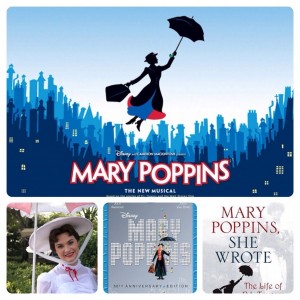 The facts behind Saving Mr. Banks: Did Walt Disney really promise his daughters to turn Mary Poppins into a movie? He did. Did Travers' mom really try to commit suicide? Yes, she did but not because her father was a heavy drinker but because she was stricken with grief when he died. Pamela Lyndon Travers did not like "Let's go fly a Kite" and it did not influence her into signing the contract with Walt Disney Studios. According to the biography by Valerie Lawson she actually hated the song and in a recent interview with songwriter Richard Sherman, who still seems to shudder at the memory of Travers' rude behavior during the two weeks she did work with them at the studios, if any song touched her it was "Safe the Birds." Considering the stab P.L. Travers takes at Robert Sherman's limping in the movie one can only wonder. Robert Sherman who died in 2012 indeed did limp and used a cane to walk because he was shot during World War II. Robert was among the first U.S. soldiers liberating the Dachau concentration camp.
P.L. Travers was often asked if Mary Poppins was indeed based on her private life story and she mentioned many times that it really was not. What she did confirm though and what seems most plausible is that the character of Mary Poppins was based on her great aunt Helen Morehead, who stayed with P.L. Travers and her two sisters after her mother's suicide attempt.
Saving Mr. Banks is a great movie and a must see. I saw the movie twice, read the biography by Valerie Wilson but I was left wondering who saved Mrs. Banks? Oddly enough Travers gives that answer herself in her first Mary Poppins story. When I picked up the book I was astonished and pleased to read the dedication: "To MY MOTHER, 1875-1925″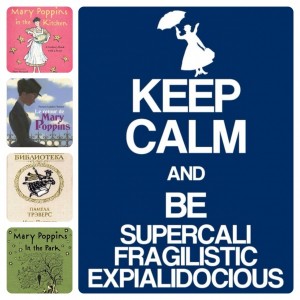 Mary Poppins was translated into seventeen languages, became a successful musical and the movie won 5 Oscars. Mary Poppins saves a family in Travers' book and ultimately does the same in the movie. Disney's Mary Poppins confirmed Travers' fears, she indeed became cavorting and twinkling and the picture perfect Mary Poppins we all got to know, however Disney also made sure that the beloved character is around for generations to enjoy. P.L. Travers would probably be chocked to know that supercalifragilisticexpialidocious is now a word even in the Oxford dictionary but I am sure the definition would please her, as Mary Poppins is extraordinarily good and wonderful. All right, she is practically perfect in every way.
Saving Mr. Banks comes out in time for the 50th Anniversary of the release of Mary Poppins and Disney in turn released an all-new digital restored DVD and Blu Ray version of the movie. If you haven't seen Saving Mr. Banks check out the trailer.
Incoming search terms:
https://www themouseforless com/blog_world/saving-mr-banks-look-beyond-movie/
saving mr banks true story
true story of mary poppins