This post may contains affiliate links for your convenience. If you make a purchase after clicking a link we may earn a small commission but it won't cost you a penny more! Read our full disclosure policy here.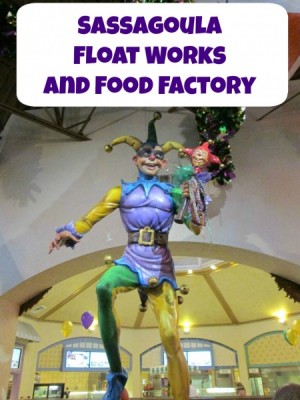 We have stayed at Walt Disney World's Port Orleans French Quarter a few times, and enjoy the food court there.  The Sassagoula Float Works and Food Factory is set up to look like a Marti Gras parade is in the works!  The decorations are colorful, but they get mixed reviews in my family.  I think that the atmosphere is bright and fun, though I do see a creepy edge to it.  My daughter says that the masks are 100% creepy.  What do you think?
There are several stations where you can order your food.  The food offerings are diverse enough to have something to please everyone.  We have rarely waited too long to pay for our food here, and the cast members have always been friendly to us.  There is ample seating, but if the food court is crowded a good tip would be to head over the tables in front of Scat Cats, which are almost always empty.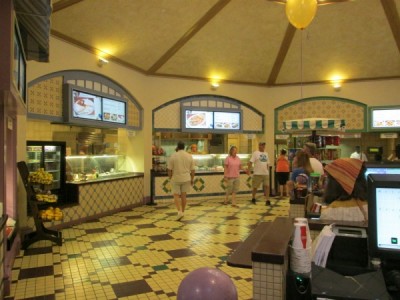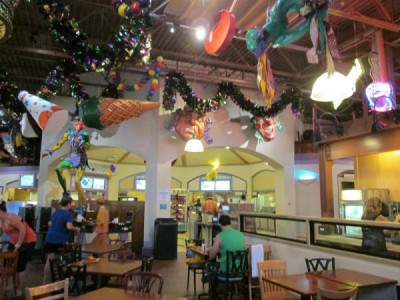 The soda stations offer a variety of sodas, and there is Joffrey's Coffee and hot chocolate.  Bags for Twining Tea are available at the cash registers.  Milk and juice are available for purchase in the food area.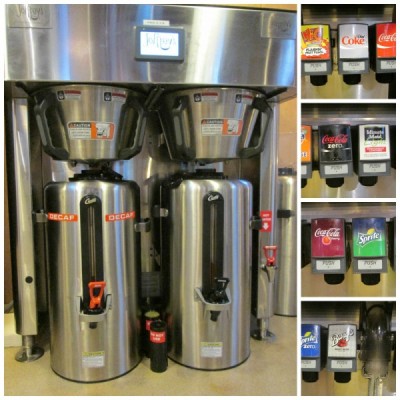 I don't drink a lot of soda, and I appreciated the option of flavored iced teas!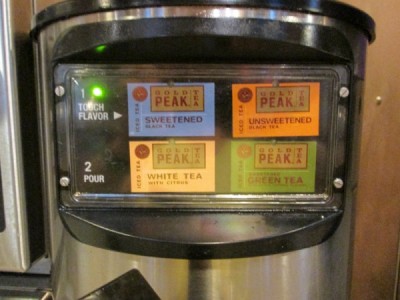 On our recent trip, I had the pot roast meal with mashed potatoes, corn, and cornbread.   I knew at the first bite that I hit the jackpot of comfort foods!  Although this is a quick service meal, it could have easily been offered in a full service restaurant, or at Grandma's kitchen table, and I'd be equally impressed!  The meat was tender, the food was piping hot, and it was delicious!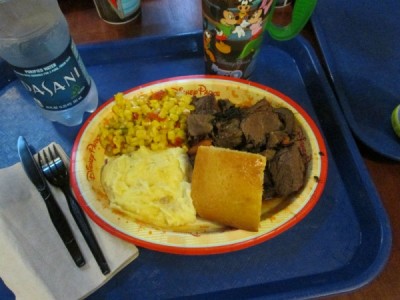 I confess that I liked the pot roast so much that I ordered it again on the same trip, but had rice instead of the corn.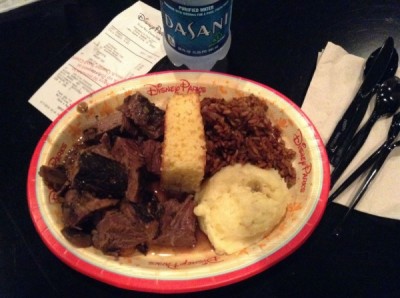 My son's favorite meal at Sassagoula Float Works was the baked macaroni and cheese with shrimp, and it came with a breadstick.  He devoured it!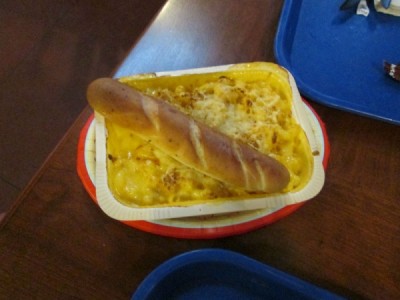 My daughter gravitates toward kid meals, and enjoyed her macaroni and cheese with two sides.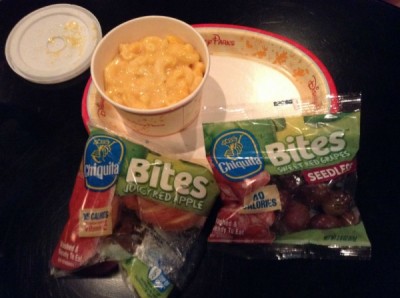 On one evening, we ordered a pizza to share for a late dinner.   We were short a couple of dining credits, and getting the pizza was a cost effective way to have dinner for all three of us for under $20.00.  The pizza quality was average (not the best, certainly not bad though) and we liked it.  Isn't the box cute?!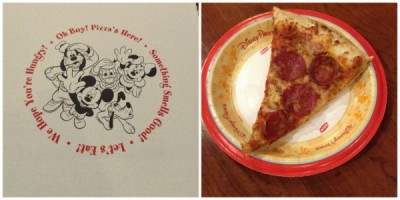 After some of the heavy meals we enjoyed at the food court, we were not hungry for dessert.   We decided upon getting Mickey Rice Krispie Treats to save for later.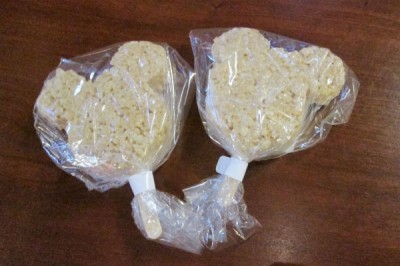 One of our favorite desserts or snacks at the Sassaguola Float Works is the beignets!  These can be bought only at Port Orleans French Quarter, and they are made fresh to order.  They taste best when they are fresh.  If  you are ordering them for dessert,  you can get your receipt stamped to go back and get your beignets after you finish your entrée.  These beignets are great for dessert, a snack, or with coffee in the morning!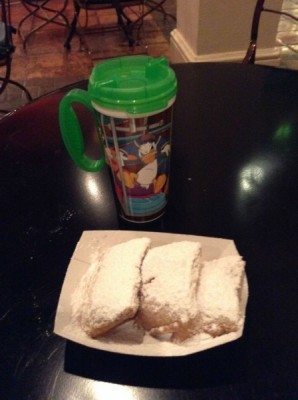 The Sassagoula Floatworks is a fantastic stop for those staying or even just visiting Port Orleans French Quarter.