This post may contains affiliate links for your convenience. If you make a purchase after clicking a link we may earn a small commission but it won't cost you a penny more! Read our full disclosure policy here.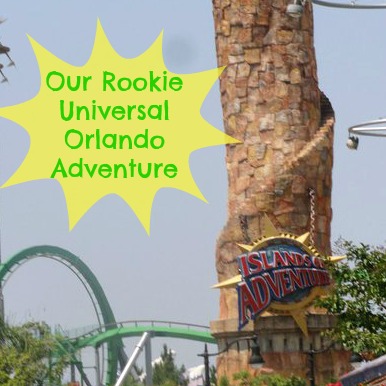 It took my family quite some time to venture to the Universal Orlando Resort for the first time. We had enjoyed visiting Walt Disney World for years, but didn't think we would have as much fun in a different place. Mostly, we thought, like so many other families, that our small children would have nothing to do. Boy, were we wrong! While Universal Orlando does offer many attractions to an older crowd, there is so much that the younger crowd can enjoy.
Our first trip to Universal Orlando was in combination with a Disney World visit. I didn't do much planning for our Universal portion of the trip. Thinking we could visit a park a day, we bought a two day ticket. I sure wish there had been more information on a blog back then that I could have consulted. Perhaps we would have known that it would be better to get a park-to-park ticket so we could travel between the two parks. We might have also known that a 2 day ticket is not enough time to enjoy both parks to the fullest.
We spent our first day in Islands of Adventure. We really didn't know much about the parks at all. Instead of going straight to Harry Potter, thinking it would be better to wait, we spent some time in Seuss Landing. We now know that you go to Harry Potter at the very beginning of the day, or save it for the very end.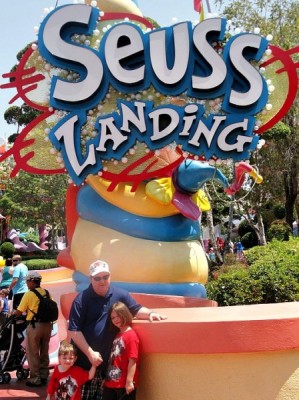 Seuss Landing was incredible! We spent at least half the day in that section. We rode multiple rides, shopped in some of the stores, and ate at Circus McGurkus.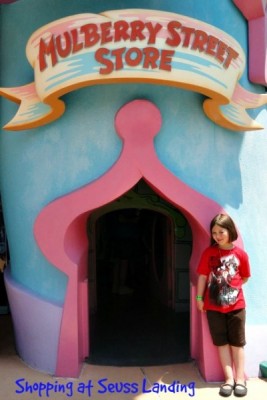 We actually had to make ourselves leave the section so we could head to Hogsmeade. We did a quick walk-through of the Lost Continent, wishing we had more time to look around.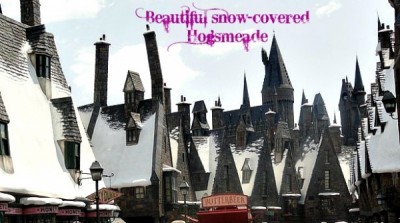 Hogsmeade was better than we could have ever imagined. As soon as you step foot into the section, you feel as if you have been transported right into the Harry Potter movies. I loved every detail, from the snow covered rooftops to the detailed shop windows.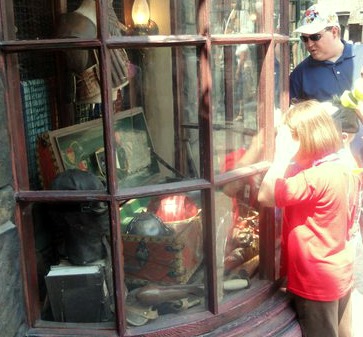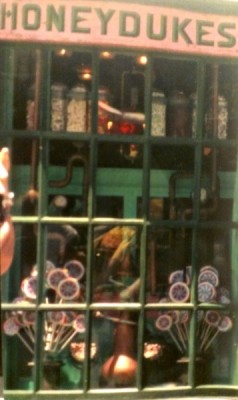 We left to try to enjoy more of the park and stopped at The Burger Digs for a quick bite.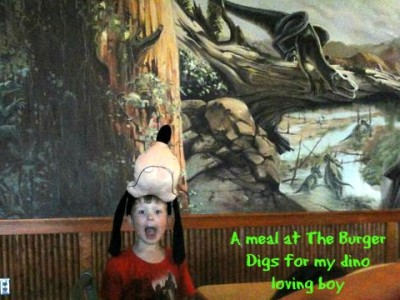 While there we were informed that the park was closing. It was only 6pm! There was a special event that night, and we had no idea. My least favorite part about the trip was this moment, and not because I didn't pay attention to the park hours. It was more the attitude from the staff when we were asking for their help. That one encounter was almost enough for me to never return to Universal again, almost. To make ourselves feel better, we went to Downtown Disney for the evening.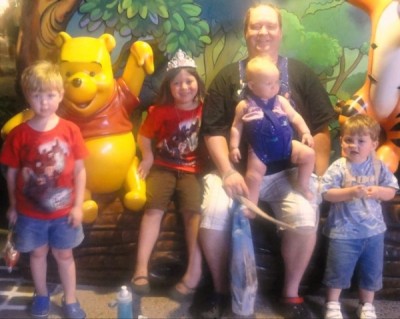 So, since we didn't get to see as much of Hogsmeade as we would have liked, we decided we would rather return to Islands of Adventure for our second day.
We went back to Seuss landing first, as our children had begged us to. I am quite pleased that we did. While eating lunch at Circus McGurkus again, we were surprised with a handful of characters that did a show right in the middle. It was so much fun. We had purchased some of the famous "Thing" shirts for ourselves on our first day and wore them the second day. The characters really loved out shirts. My shirt said "The Mother of All Things." Thing 1 and Thing 2 really got a kick out of that and gave me the biggest hugs. We took pictures with all the characters. It was like a character meal that we didn't have to pay extra for.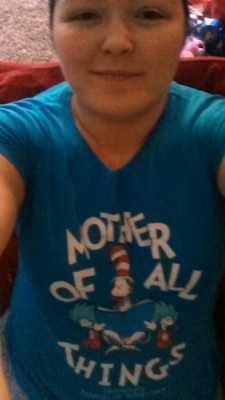 After that we made our exit towards Harry Potter. This time we slowed down in the Lost Continent and said hi to the Mystic Fountain. He talks to people and squirts those in range. Quite the hit with the kids.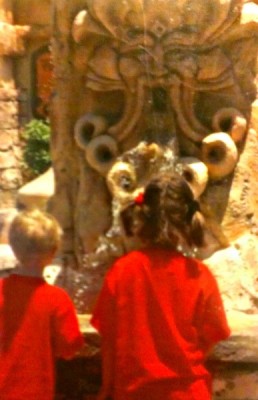 It was hot! I know Florida is a hot place in the summer, but I had never really noticed the heat as much until we went to Universal. One thing about this park that is different from Disney World is there aren't as many places to hide from the Florida heat here. One memory that sticks with me is how miserable my babies looked as we waited in the hot sun in many lines. The Hogsmeade section seemed especially lacking in the shade department. There is an overhang with seating that everyone crams into, but once it's full people tend to stay there.
Once we saw everything we could see, rode all the rides we could ride, and drank Butterbeer and pumpkin juice, we moved on to the rest of the park.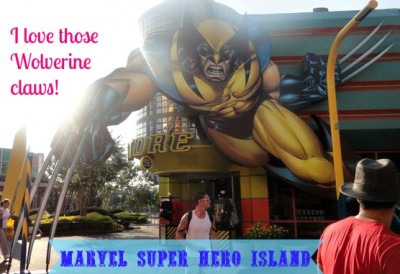 I liked the Marvel section and especially Toon Lagoon. Even though my kids had no idea who Popeye and Olive Oyl were, they still made a fun picture opportunity. Our kids really enjoyed the splash area in Toon Lagoon as well. It was hot enough to enjoy and not need to change clothes before getting back in the car.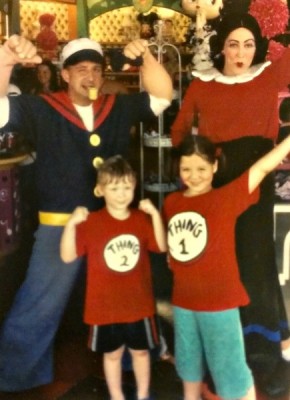 All in all, we had a really good time. I'm glad we took the two days to go, but I now look forward to a trip devoted solely to Universal Orlando. I am excited to use the knowledge of experience to have an even better trip next time.
What do you think? What part of the Universal Orlando Resort surprised you?